Cute and Eco-Friendly Yoga Pants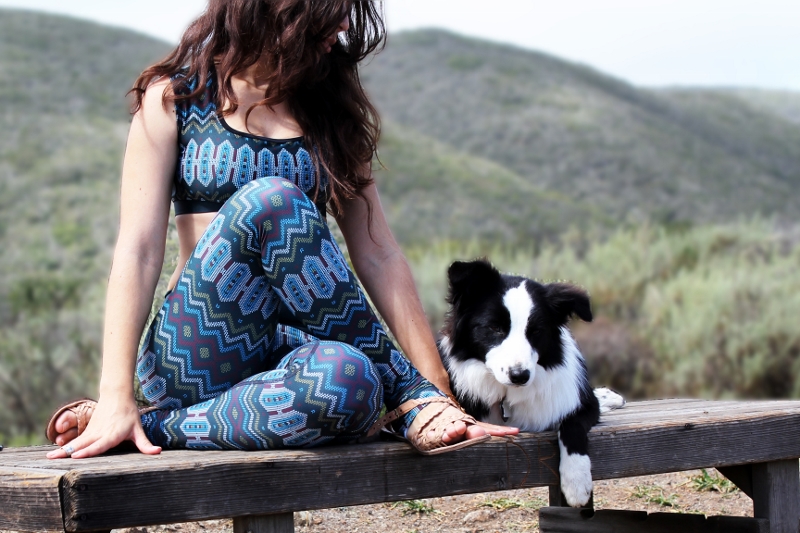 Do you ever feel like you need that extra push to work out? Traditionally, I am a black and white clothes kind of girl, but when it comes to active wear, I have made pretty adventurous moves, since I feel sometimes you need any motivation you can get to make working our more fun, in my case, that motivation has come in the shape of multi-color attire, like my asics trainers.
It was time to add some diversity to my one piece collection of all black yoga pants and find a pair that wasn't made with gross materials and provided the necessary support (if you know what I mean). And just as a side note, if you haven't discovered the power of wearing yoga clothes for non-yoga related activities, please consider it (and I don't mean wearing them to the store, I mean running and hiking).
Product Review | Yoga Democracy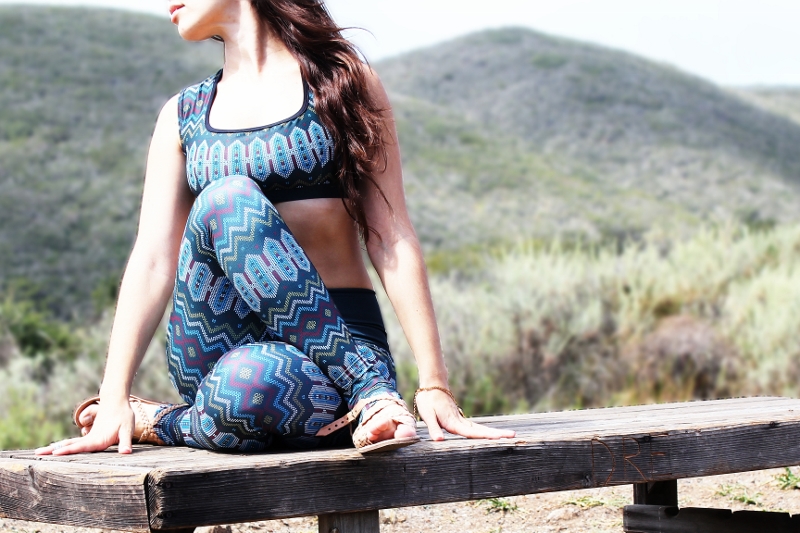 Description | These yoga pants are made of Italian Gaea, a fabric made with 78% recycled PET (polyethylene terephthalate), the kind of material plastic bottles are made of. Bottles can be recycled to reuse the PET and thus, reduce the amount of waste that goes into landfills; the other 22% is Lycra. The resulting fabric is  a silky and light, yet strong material that dries fast and adjusts to your body perfectly allowing any type of contortion.  They are also UV and chlorine resistant and guess what? They are made in Arizona!
My favorite | The adjustable waist (high for me) helps you fit them to your body shape and the adjustable length can be super useful for yoga poses that require a good grip on your feet (I'm thinking Bikram Yoga). I don't know if it was the additional flexibility or the mix of colors, but I felt, dare I say, mermaid-ish? I wore them for hiking last week and they felt great, I noticed the light fabric compared to my regular black yoga pants. When I first put them on, they felt almost like tights, but they are definitely stronger and they don't tear easily with rings like tights do. The fabric might have been my favorite feature, next to the high waist. As for the colors, when it comes to active wear, my approach is asking "is there a way anyone can feel sad wearing this?", if the answer is no, that's a good sign.
The designed of the top killed me, I really loved it and liked it even more when I put it on: it's all the support you need without looking big or unflattering, I loved the open back and it's hard to imagine this design wouldn't flatter most body types. Me, I want to wear it as a crop top and for layering. A technical note on the tops: the materials are different that the ones for pants, they are still made in USA and of the same high quality, and the company plans to upgrade materials for the next collection.
For cure and eco-friendly yoga gear, YD is the higher-end of what I have seen out there. This product really feels special and I am happy I have an extra colorful reason to work out.
Product details
Leggings size: XS.
Top size: XS
The model's measurements: 34-24-35.
PS 1: They have free shipping!!
PS2:  Mikey liked them too.