Human rights, economic empowerment and the role of fashion
Flynn Coleman is the founder of Malena, a social enterprise that aims to integrate artisans in small communities with the global market, a key component of providing better opportunities for them and, in many cases, escaping poverty. She is no stranger to the debate on economic empowerment and her experience in international law gives her an interesting perspective about the role of the fashion industry in bringing a more sustainable lifestyle to some of the world's forgotten communities.
Flynn is a human rights lawyer with a background in behavioral economics, international trade law and economic development. She is a Huffington Post writer, TEDx speaker, a teacher and a former competitive athlete. She gave us her insights about the company she founded and the direction of the ethical fashion movement.
How do you define economic empowerment and how do companies like yours empower people?
Ultimately, empowerment and social justice are about much more than having rights in the abstract, and donations and charity, while critical in times of crisis, are insufficient to address the root causes of poverty, and the need everyone has to feel proud about their work and lives. Economic empowerment is the capacity to bring about economic change for oneself, including a fair, sustainable income and a raised standard of living, which are crucial for diminishing inequality and poverty, and increasing dignity. Empowerment is about people being able to make their own choices about how they live their lives, using their hard work and creativity in ways that bring them security, self-expression, and joy, on their own terms.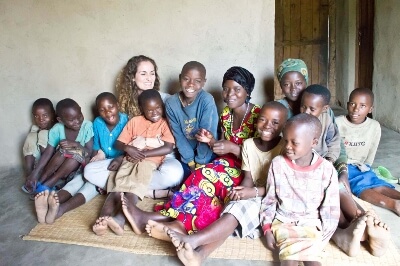 What are the main barriers to market for individuals in developing countries?
Lack of opportunity, agency, and access to global markets are the critical issues that sustain poverty, and the issues that Malena is addressing. For example, artisans are the keepers and innovators of cultural heritage, and should be able to generate a sustainable income. However, in much of the world today, they face many barriers to a dignified livelihood, from lack of access to markets, tools, and training, to poor working conditions, lack of bargaining power, and lack of enforcement of their rights. When these artisans are economically empowered, poverty decreases, they have more resources to provide what their families need, their vulnerability to abuse diminishes, and they have access to better technologies to support their entrepreneurship, leadership, and business opportunities.
In particular, the research on investing in women across the world demonstrates that these benefits will cross over to the artisans, their families, and their communities, furthering their autonomy.
"When women hold assets or gain income, the money is more likely to be spent on nutrition, medicine and housing, and consequently their children are healthier." -Half the Sky Movement
The empowerment of women is a crucial element in our collective well being. Thus many of our partners, though not all, are women.
We address economic development in innovative ways, and plan to continue to invest in creative ways to support dignity and economic agency in communities worldwide, building tools, avenues, technologies, and infrastructure to support people's self-directed economic independence.
How does Malena help break those barriers?
Malena is a way for people to join us in this cause and on this adventure. We provide a platform for telling the stories of why empowerment is critical to providing not only a fair, sustainable income, that can help people send their children to school and have access to healthcare and basic services, but also pride and dignity in one's work and life. This is about providing opportunity and unleashing the potential of communities worldwide, and thus it's about supporting fair, sustainable incomes and global market access for artisans and entrepreneurs across the globe, so they can invest in themselves how they so choose.
What is your outlook on the ethical fashion movement?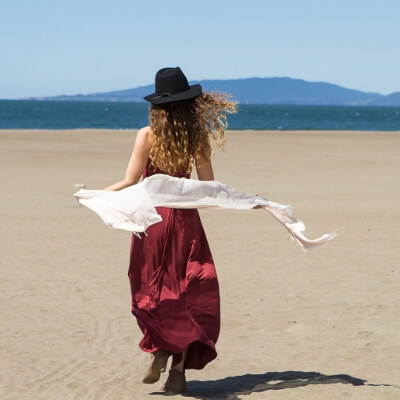 It's essential to get curious and to ask questions about where what you eat, wear, use, and buy comes from, and at what cost. As Rainer Maria Rilke says, and I often reiterate in the classes I teach, "live the questions." Because ultimately we are not talking about "labor" or "consumerism" or "supply chains" in the abstract, we are talking about people, just like us, and we all deserve the same rights to freedom, dignity, opportunity, equality, and justice. This is what we are advocating for, and this is why ethical sourcing, human rights, fair and dignified livelihoods, and transparent supply chains in fashion, a 3 trillion dollar industry, matter. We should be celebrating and protecting the rights, dignify, freedoms, and agency of the people who make what we consume and wear each day.
You can learn more about Malena, economic empowerment and Flynn's projects on  her website. We thank Flynn for her time and valuable social work.