The Truth About Fair Trade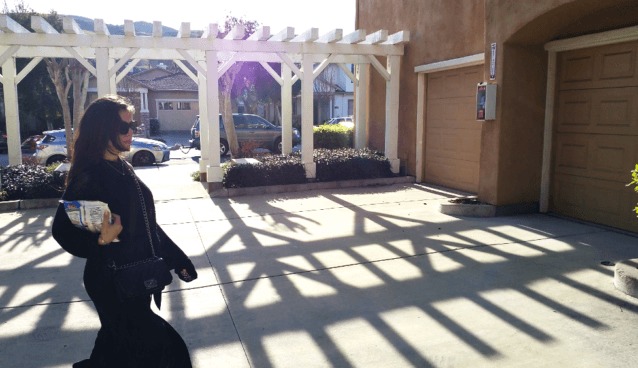 Have you ever wondered what Fair Trade really means? You might understand what is implied by the name itself: fair dealing for the producers of consumer goods and commodities. But how exactly does Fair Trade work and why is there more to it than a seemingly good intention?
What is Fair Trade?
Fair Trade or "Fairtrade" is a network of organizations that claim, among other things,to pay a premium above market price, fairer prices, access to credit markets, decent working conditions and stable long-term relationships (italics are mine. See FairtradeInternational.net "How fairtrade works") .
Recurring references to disadvantaged producers, fighting poverty and empowering farmers are the main selling points for the Fairtrade brand, so it makes sense that, as consumers, we associate the system with such concepts.
Let's note at this point that fair trade is not an ideology or economic system or even a legal standard: it is a brand and it's controlled by organizations that, although they define themselves as non-profit, have clear interests to advocate for and push the fair trade brand.
Some of the ideals that the main organizations of the Fair Trade system use to promote their cause are exemplified in the next paragraph:
With Fairtrade you have the power to change the world every day. With one simple choice you can get farmers a better deal. And that means they can make their own decisions, control their futures and lead the dignified life everyone deserves.
From: Fairtrade Foundation.
This marketing has been effective, with Fair Trade labeled product sales on the rise in the past few years and awareness about fair trade products is also growing.
A consistent element throughout the Fair Trade websites we looked at is a painful lack of quantifiable information about either their policies or their impact, which is odd, since variables such as wages and prices paid are quantifiable and it would make sense for such organizations to track wages and other data related to working conditions, right?
Giving Fair Trade the benefit of the doubt, we looked at different studies that tackled this subject and here are our main findings.
Farmers don't benefit directly from the higher prices of fair trade products
The single most important indicator I was looking for in order to evaluate the real impact of Fair Trade was wages. You would expect that the higher prices would be somehow transferred to the farmers that are constantly shown in flyers and ads promoting Fair Trade. Right?
But the disclosure on wages by Fair Trade USA is rakitic, in one of the latest impact reports available, there wasn't one figure on the impact on salaries for the farmers. Not a single one.
A paper titled "Fairtrade, Employment and Poverty Reduction in Ethiopia and Uganda"  (Cramer et al, 2014) found that:
Overall, the research found that agricultural workers living in areas where there were Fairtrade producer organizations did not receive better wages, or have better working conditions, than workers living in the areas where there were no Fairtrade producer organizations.
In the study, they acknowledge methodology limitations that make it difficult to use the data as a predictor of the presence of Fairtrade's impact in labor conditions, as some of the control and experimental units were not strictly comparable. Still, the authors note that "in some cases their wages and working conditions were worse than those of workers in the comparison sites".
Taking into account the limitations of the research, there is a main takeaway, even if not completely quantifiable:
However, what emerges clearly is that the agricultural labour force in these locations is poor and vulnerable, and that Fairtrade's work with farmers in cooperatives does not necessarily result in significant benefits trickling down to the workers on those farmers' farms.
Fair Trade is not good for the economy
Many academics and independent writers had spoken up about the issue since the early 90's. In The Myth of Fair Trade (Bovard, 1991), several facts about how the system actually hurts American consumers were exposed:
In practice, fair trade means protectionism. Yet every trade barrier undermines the productivity of capital and labor throughout the economy.
The following are facts extracted from this paper with their original source:
A 1979 Treasury Department study estimated that trade barriers routinely cost American consumers 8 to 10 times as much as they benefit American producers.(Larsons, 1979)

A 1984 Federal Trade Commission study estimated that tariffs cost the American economy $81 for every $1 of adjustment cost saved. (Tarr and Morkre, 1984)

Restrictions on clothing and textile imports cost consumers $1 for each 1 cent of increased earnings of American textile and clothing workers.(Wolf, 1984)

According to the Institute for International Economics, trade barriers are costing American consumers $80 billion a year—or more than $1,200 per family. (Blustein, 1989)
The higher prices you pay are helping big companies, not poor farmers
A study titled "Empowering Coffee Traders? The Coffee Value Chain from Nicaraguan Fair Trade Farmers to Finnish Consumers" analyzed the distribution of benefits between producing and consuming countries in Fair Trade and conventional coffee production during 2005–2006 and 2008. This is the study's main finding:
The results indicate that consumers paid considerably more for Fair Trade-certified coffee than for the other alternatives available. Although Fair Trade provided price premiums to producer organizations, a larger share of the retail prices remained in the consuming country relative to conventional coffee trade. Paradoxically, along with the certified farmers and cooperatives, Fair Trade empowers roasters and retailers.
Not surprisingly, roasters and retailers have included fair trade alternatives in their product selection in the last few years.
So, who controls Global Fair Trade?
These are some organizations that control the Fairtrade system, they are all similar at the core, but have many differences in their operations.
Fairtrade International

Fairtrade Foundation (UK)

FLO-CERT

Fairtrade USA

World Fair Trade Organization

FLO International
A couple observations
Not all Fair Trade organizations are the same. Each one on the list and other smaller certification bodies have different standards and ways of doing things, so you could conceivably find one that keeps track of their impact and offers more compelling data about their operations. I didn't.
Things change and maybe one of these days, they will release all the figures that show how much they have helped humanity. I'm not holding my breath, though.
I don't think this is a big conspiracy of some sort, but there is enough evidence to believe that, even when the Fair Trade movement is full of -mostly- good intentions, its results are not what most consumers buying these products would reasonably expect.
Conclusion
I believe that most people selling and buying Fair Trade products have good intentions and that many of them might not be aware of the flaws of this system. That being said, it is retailers and marketers' due diligence to accurately  describe and promote the products they sell. Not being aware or not having done enough research is not an excuse to lie to consumers by making them believe they are supporting a fantasy.
The very convenient nature of the term "fair trade" makes it hard to judge or put on the spotlight, running the risk of being called socially insensitive or lacking social justice principles. Since I am not the type of person that would care about that, I wrote this article to bring attention to a system that does not promote real social justice, does not provide transparent information about their impact and that is largely unregulated, getting a free pass on most issues that real companies and institutions would have a hard time trying to explain.
In general, I do not buy fair trade products. If it's something I like and with a reasonable price/quality ratio, I have bought some fair trade stuff, but my decision would never depend on that, just like ethical fashion, I don't like to be sold crap at higher prices just to feel that I am making the world a better place.
References
James Bovard, "

Cato Institute Policy Analysis No. 164: The Myth of Fair Trade

" November 1, 1991.

Paul Blustein, "Unfair Traders: Does the U.S. Have Room to Talk?" Washington Post, May 24, 1989.

Dave Larsons, "The Cost of Import Protection in the United States," U.S. Treasury Department, 1979; cited in Michael Finger, H. Keith Hall, and Douglas Nelson, "The Political Economy of Administrative Protectionism," American Economic Review 72, no. 3 (June 1982): 453

David Tarr and Morris Morkre, "Aggregate Cost to the United States of Tariffs and Quotas on Imports," Federal Trade Commission, 1984.

Joni Valkila; Pertti Haaparanta; Niina Niemi,"

Empowering Coffee Traders? The Coffee Value Chain from Nicaraguan Fair Trade Farmers to Finnish Consumers

"

Journal of Business Ethics

December 2010, Volume 97,

Issue 2,

pp 257-270.

Martin Wolf, "Why Voluntary Export Restraints? An His torical Analysis," World Economy 12, no. 3 (September 1989): 284. Wolf was citing a 1984 study by the Trade Policy Re search Centre.

Video:

Fair Trade is not Fair

. Economist Peter Griffiths explains why Fair Trade isn't fair.

Peter Griffiths. "

Why Fair Trade isn't fair

".