The Only Shoe You Need This Spring is Here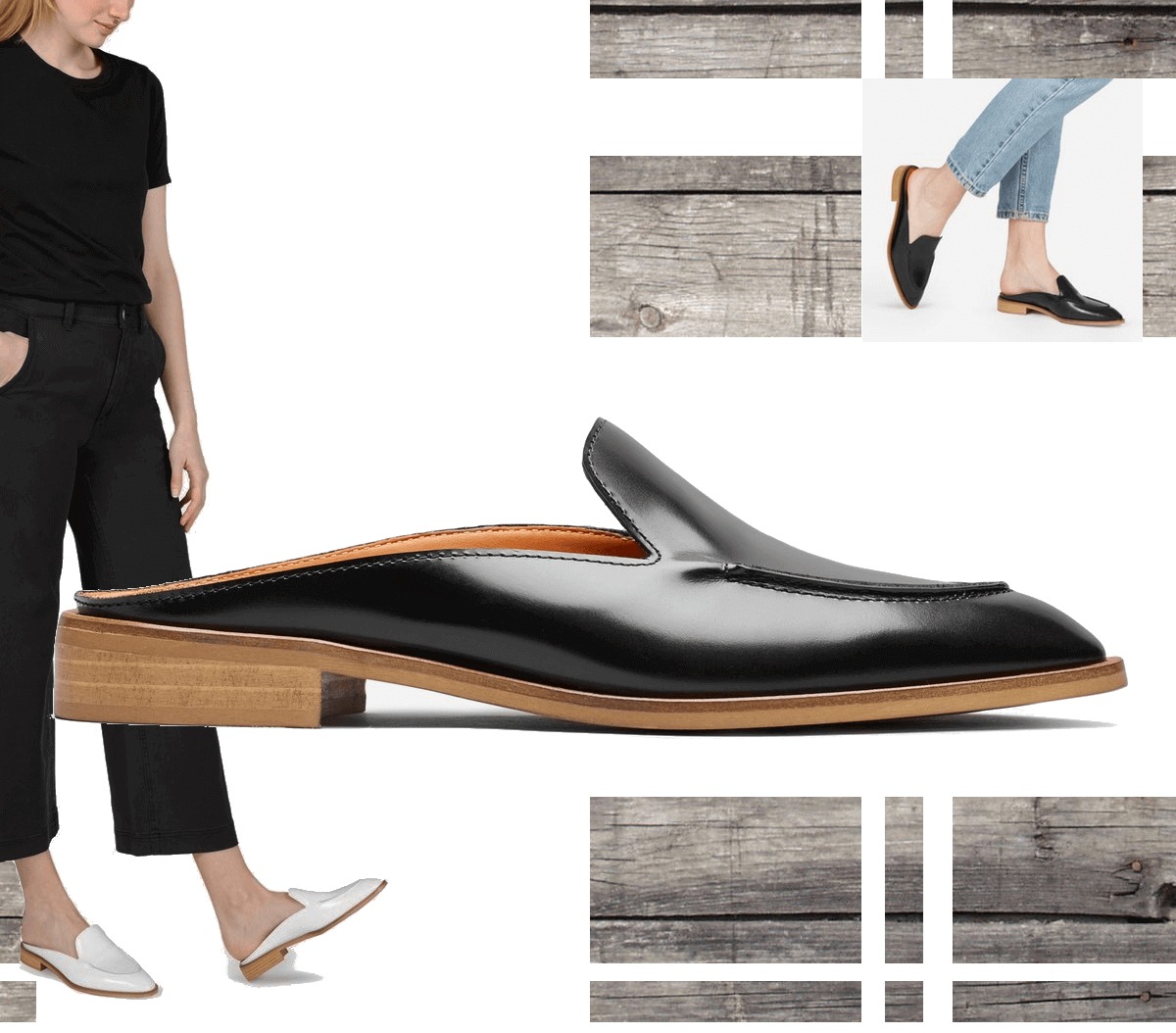 From Gucci to Bally, the leather loafer mule has become one of the most sought after style statements of the last few months. Everlane had previously experimented with their take on the babouche but this is a more stylish and feminine version, expanding your selection of the once rare flat that is slowly becoming an essential for work and laid-back Sunday afternoons.
We consider Everlane ethical fashion because of their transparency in regards to supply chain and pricing. These shoes are made in Italy and are 100% leather.
Everlane Modern Mule in Black | White