My favorite pieces from Balenciaga Fall/Winter 2015
Oh, yes, you know me and my obsession for black clothes. My picks are usually biased by this dark tendency, but  fear you must not: this is not a reflection of my personality, but rather a search for simplicity and convenience.
Runway fashion is deceptive, and I am quick to point out what will not work in my little body, but looks cool in tall skinny people. I like spotting cuts and styles that I feel to be timeless and stylish, not hot and trendy. Eww.
Here we go: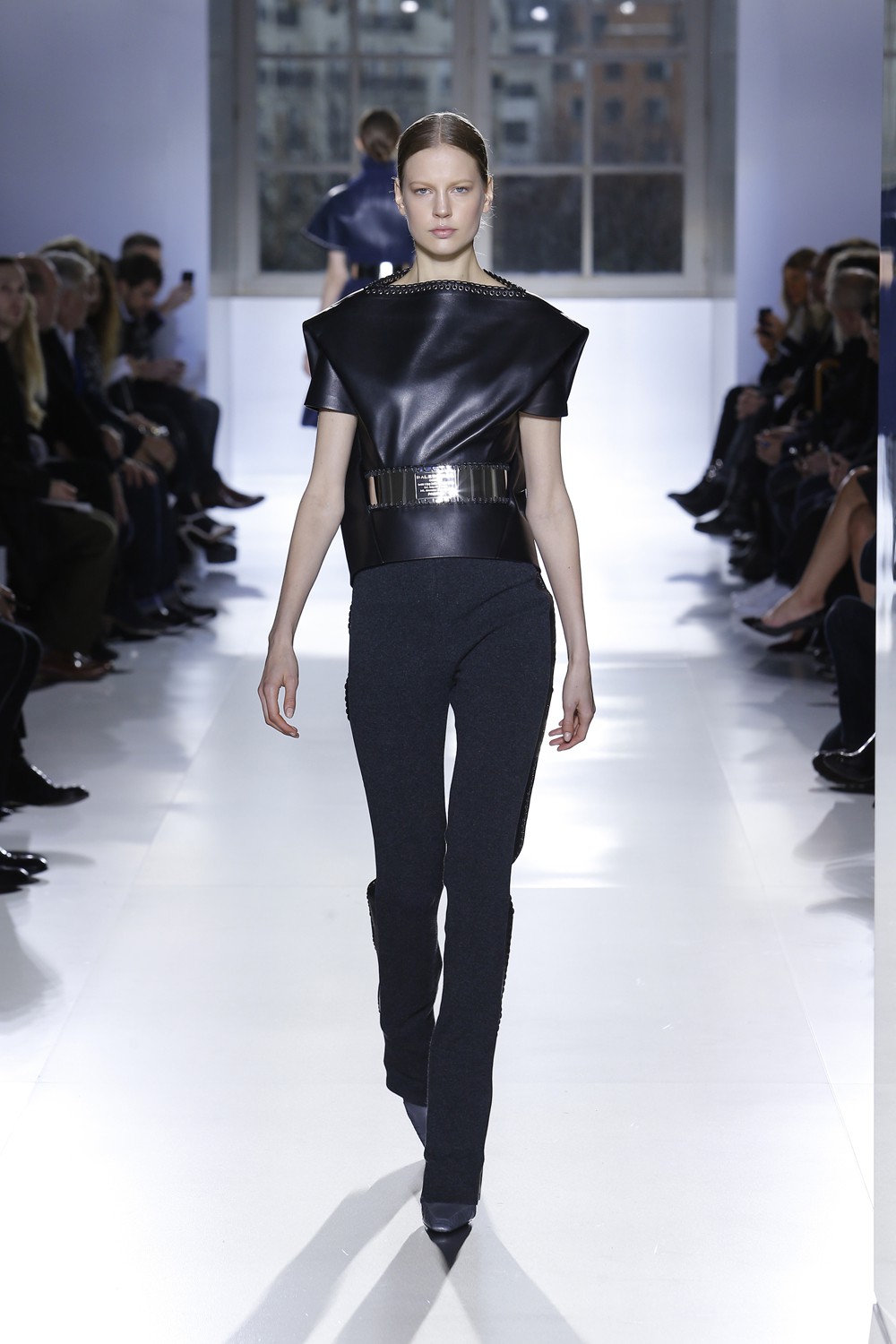 Loove the pants and the cut of the top, however, this leather trend is kinda 2013, so is the golden belt… so I like the silhouette, but this combo is not exactly the kind of high fashion I would add to my wardrobe right now. Another issue is that if you have big boobs, this top wouldn't be very flattering. I am also not crazy about the neck detail.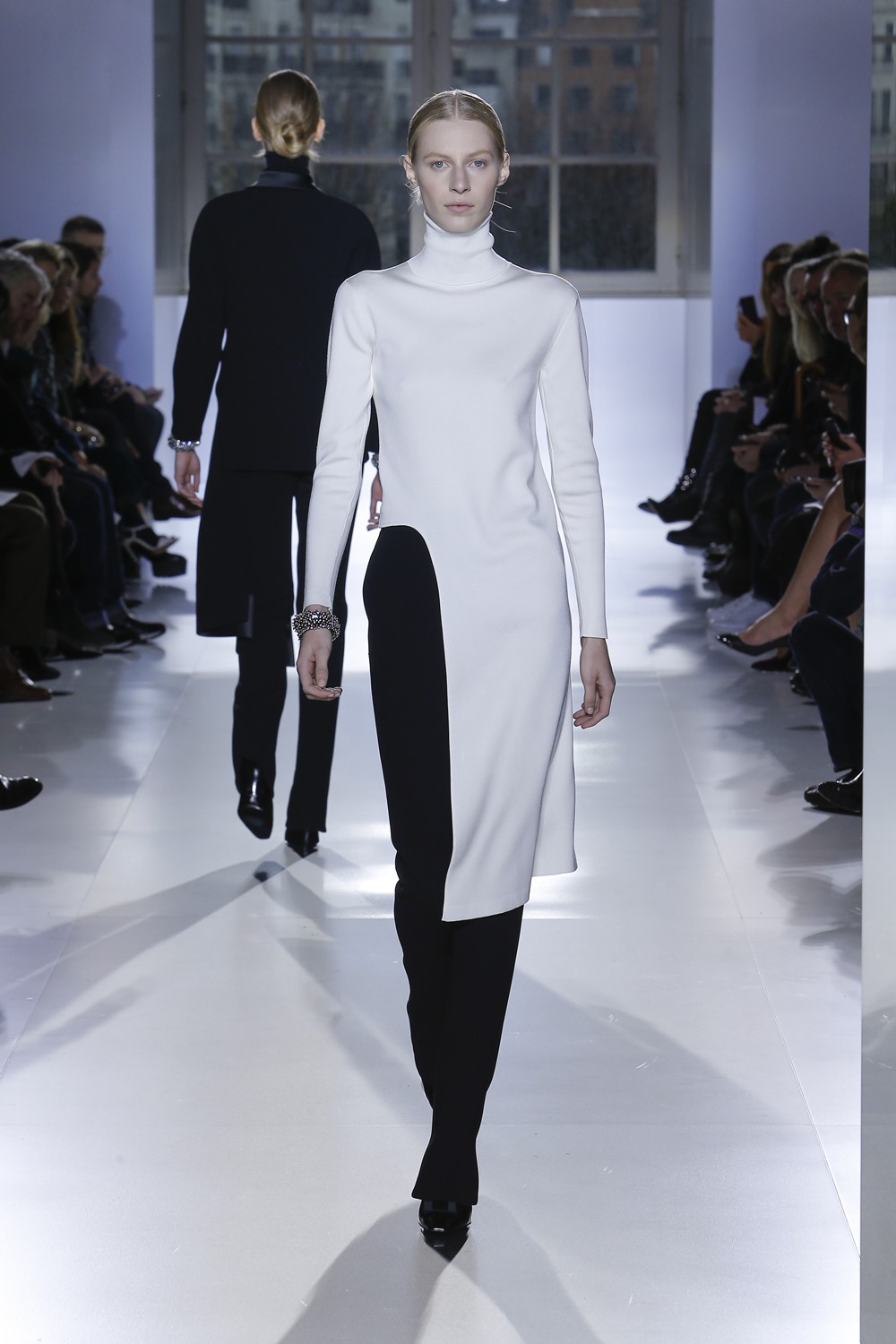 Love it except for the turtle neck part… I like the cut on the side and I think this could become a "thing" next winter for long coats. Again, the length is great if you are tall, but if you are not, chop some ten inches off that baby.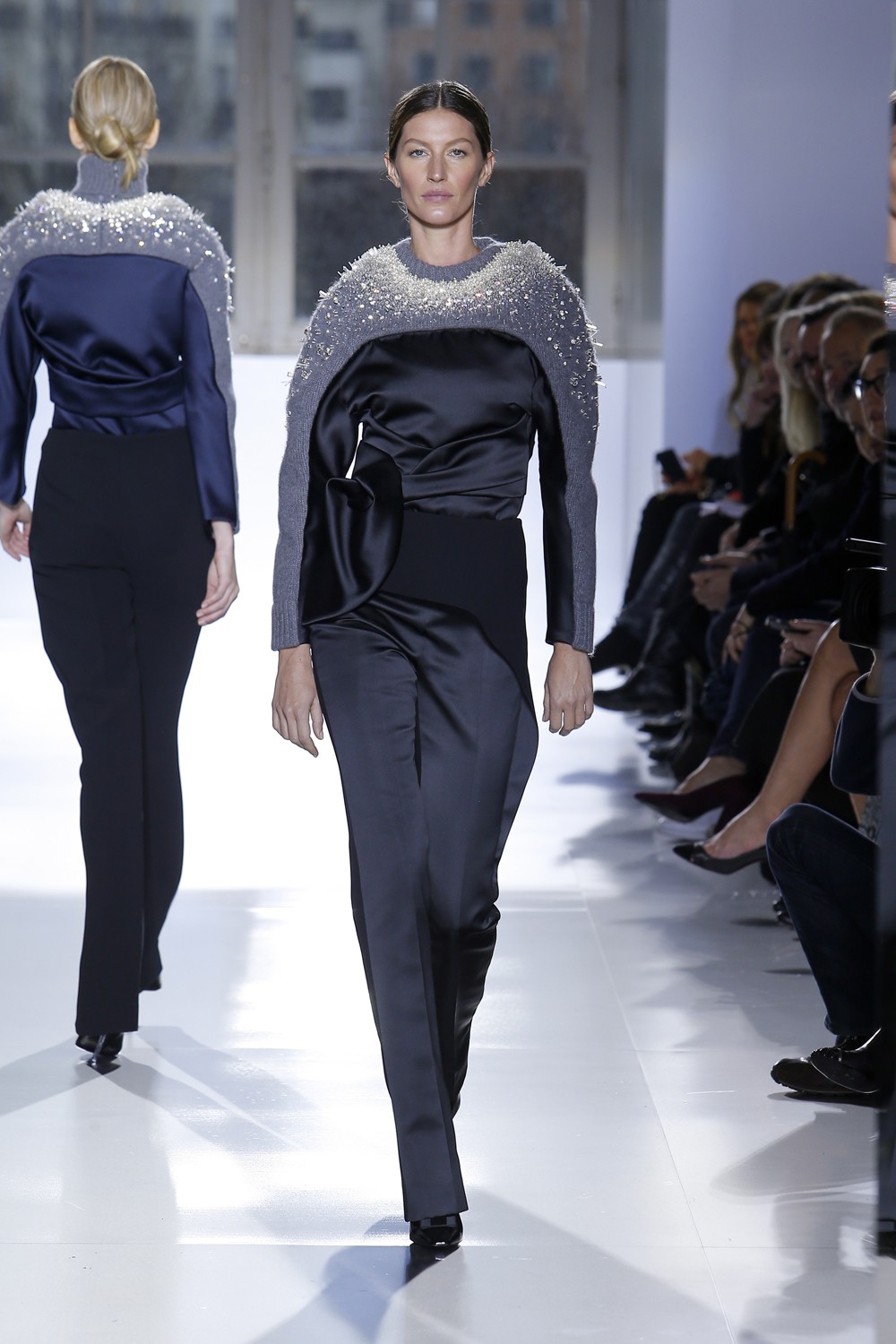 The problem with the short retarded sweater: it's going to look like a retarded sweater.Acne Studios had this last year and it can look good in black sometimes. This one is simply… a no-no. Love the pants and the black satin top looks great from here, need more details.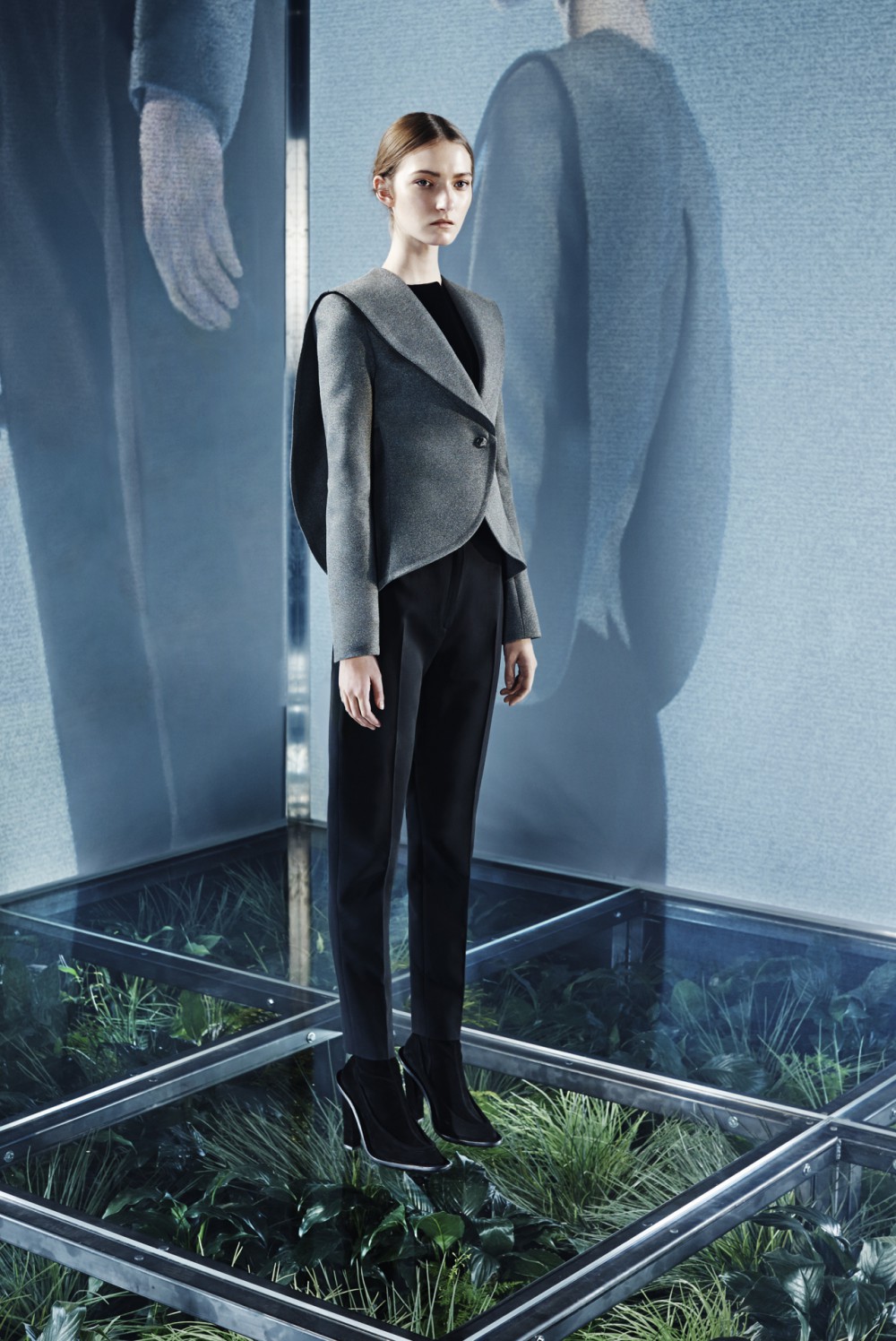 Perfect pants and jacket length. The jacket seems to have an asymmetric cut in the back, which I always appreciate on a basic item. Will be looking forward to more details on this jacket.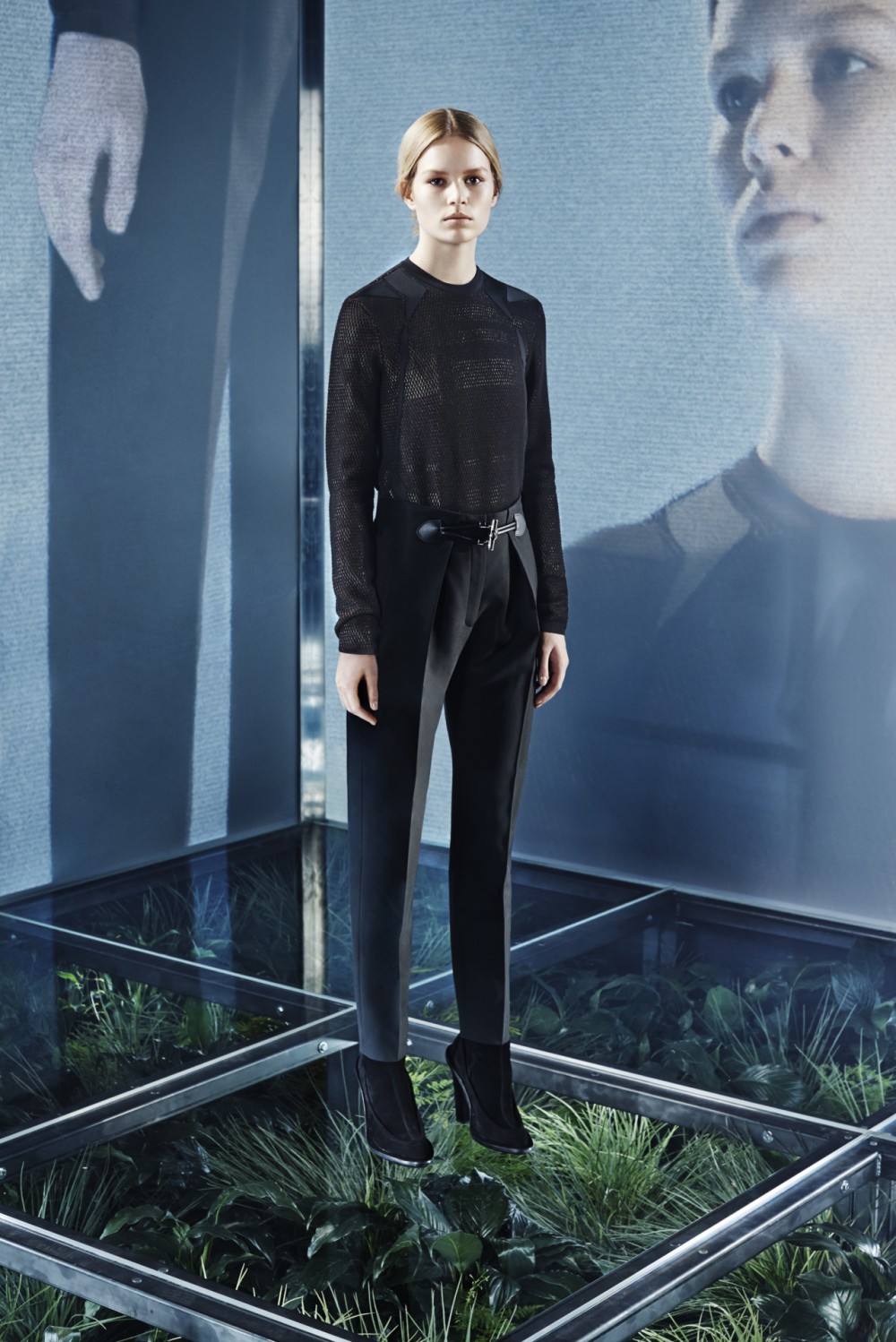 Perfect. She's just missing a pair of breasts to go with it.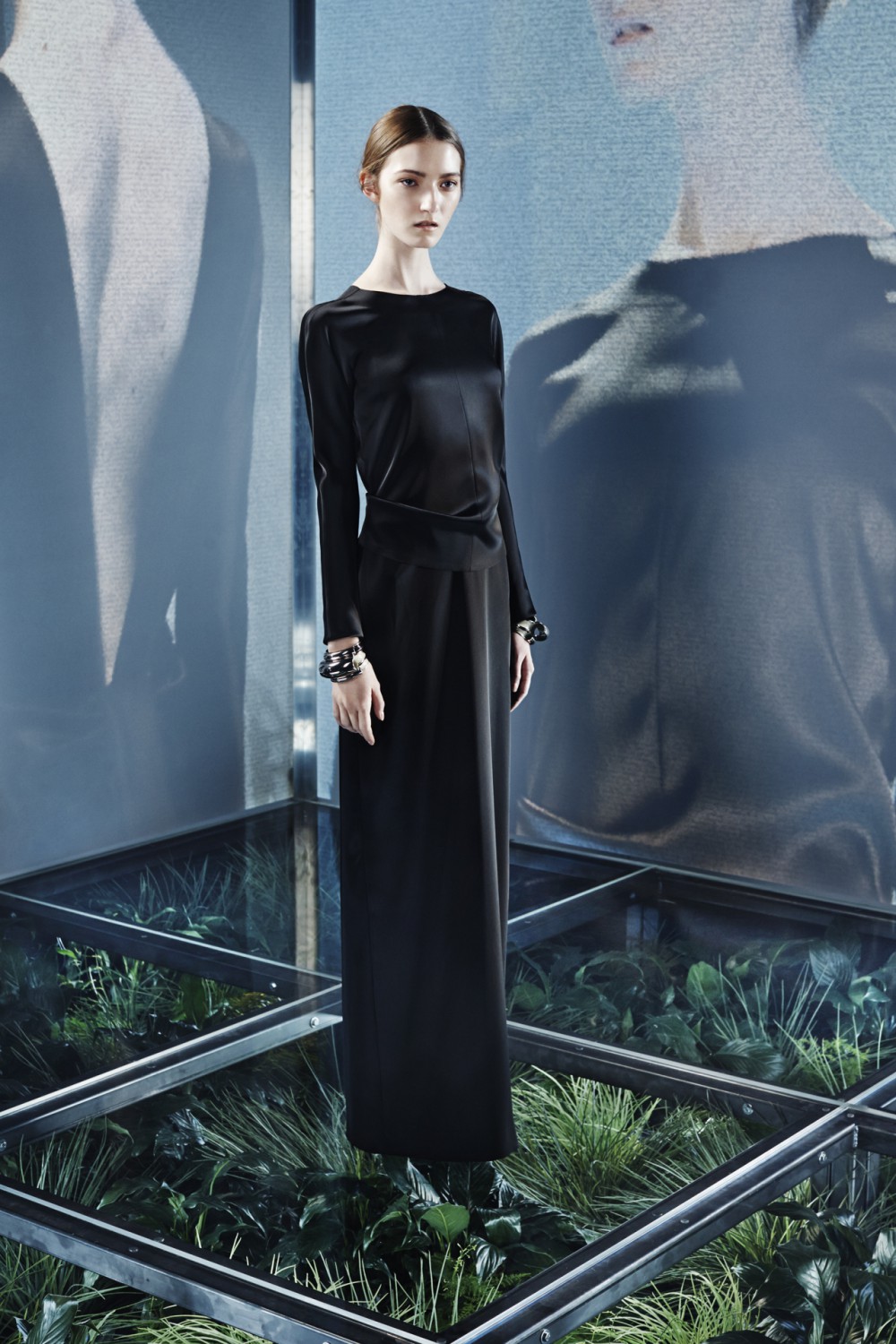 Perfect. I can wear my six inch wedges with no fear. People wouldn't even notice I'm a midget.
Would I buy any of these pieces? Just the pants and maybe the grey jacket once I get a closer look at it.
Images from Balenciaga.