Kate Spade New York is made in China?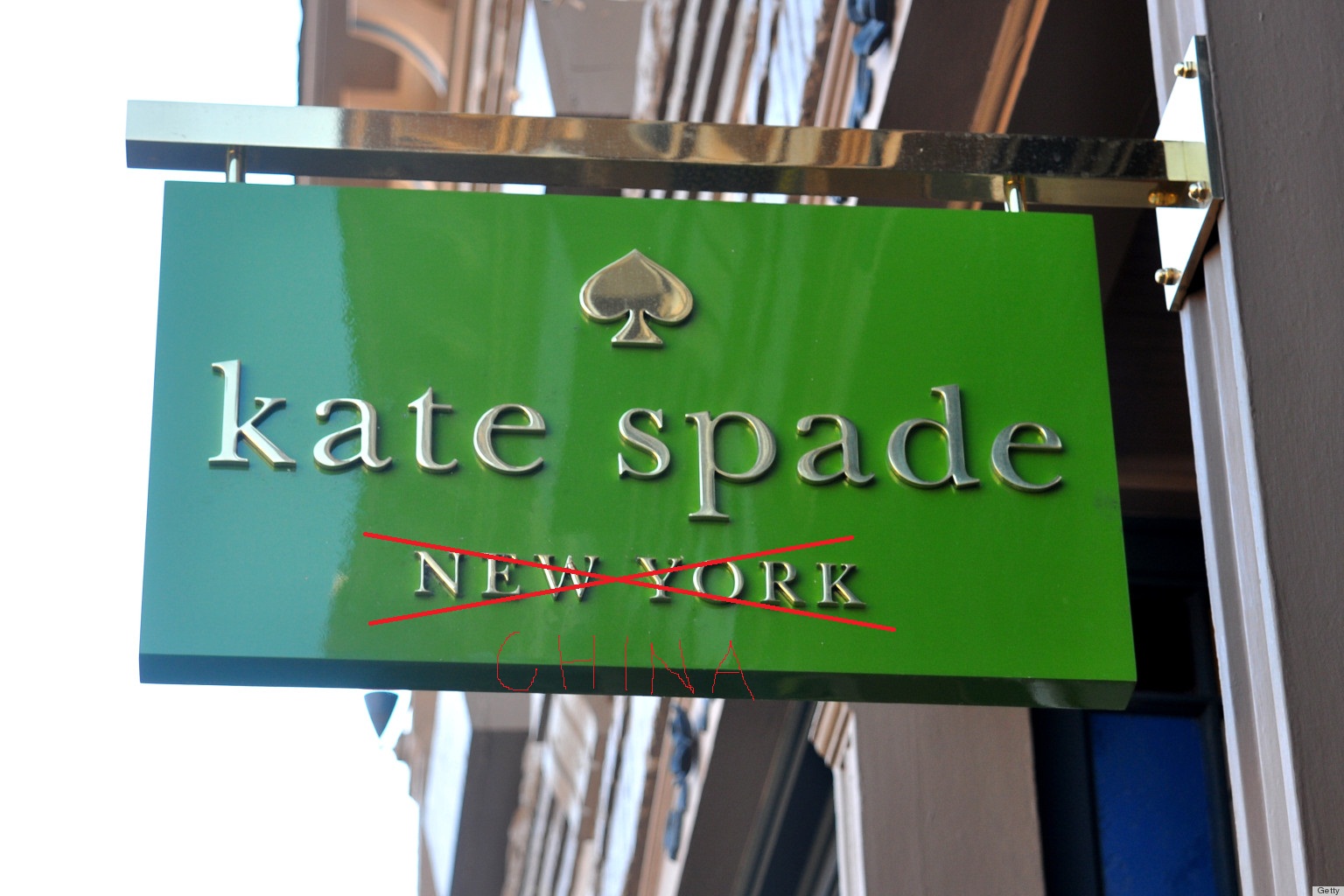 For a while now, I have been a fervent defender of "clean clothes", meaning that I want to know, with a good level of certainty, that my clothes were not made in Bangladesh, China, Pakistan, Vietnam or any other suspicious country. The Rana Plaza disaster last year was the biggest example of how careless certain fashion retailers are when it comes to outsourcing their manufacturing.
Since I became aware of the conditions in which most of these people work and the dangers they are exposed to, I simply stopped shopping at Forever21 (junk clothes) and anything that simply seems too cheap to be true and I have focused on getting more expensive garments that will last longer. Other stores I will not shop at all (not that I ever bought anything there, since they sell clothes for fat and frigid women): Gap, Banana Republic, Old Navy, Express, Target, and the unmentionable: Walmart (although if you are still shopping there, you have bigger problems than sustainable fashion).
Well, imagine my surprise when I found out that this so-called designer makes, if not everything, a large portion of her products in China. Personally, I don't care for this brand or it's designs, I find it dull and boring and I would never pay what they cost. Granted, Kate Spade is cheaper than Louis Vuitton and Gucci, but it's still expensive, and the reason why this bothers me is that I would be willing to pay for the hand made and carefully crafted Louis Vuitton or Fendi bags which have a history and are known to be made in Europe under transparent working conditions. Now these so called designers have outsourced their manufacturing to China and other countries which only helps them achieve higher profit margins, since they don't pass the savings to consumers and, according to several people, diminishes the quality in comparison to the previously made in the USA versions.
While looking for information about this, I found that this is not the only mid-high end brand made in China, but there are a few and I will bring you all the facts soon.