The Cruelty-Free Lifestyle
Have you felt a little confused by the cruelty-free notice when shopping online or reading about ethical beauty and fashion products? What does this really mean and why should you care, if at all?
What exactly do brands mean when they say their products are cruelty-free? In which ways can products be cruel? There are 2 major aspects of the cruelty-free paradigm:
1. Animal testing
This is the most widely-known concept and the topic has been treated at length by animal rights activists and  gained visibility thanks to the surge of cruelty-free beauty products.
The issue
A variety of products is tested on animals even when there are alternative ways of assessing their safety and effectiveness. Animals like rabbits, rats, guinea pigs and mice are tortured and sometimes killed in the name of product research. An additional complication is that many companies say they don't test in animals but utilize animal tested ingredients in their products. Other companies say they only do it when it's required by law, which is a very gray area and to make things even harder for the consumer, formal regulation is limited, so  in some countries (like the U.S.) companies don't even have to say whether they test on animals or not.
Animals can be tested for allergic reactions, evaluating the carcinogenic potential of a product and a series of cosmetics side effects, then cut open and examined internally and all of this is can be done without anesthesia. There are videos that show these practices and while a few videos are not a significant sample size, there are enough reasons to believe this is the standard, specially if companies don't specify the conditions in which their experiments are done.
Critics argue that these practices are not only cruel to animals but inaccurate to predict effects on humans.
Some of the main products in which companies do animal testing are:
Cosmetics
Fragrances
Deodorant
Toothpaste
Suntan lotion
Shampoo
Soap
Condoms (?)
Detergents
Lotion
And many other cleaning and personal care products
The alternative
Those opposed of animal testing point out that there are innovative procedures that can be more effective, including:
Reconstructed human epidermis from plastic surgery
In-vitro tissue
Computer-based tests
2. Mistreating or killing animals as part of a production process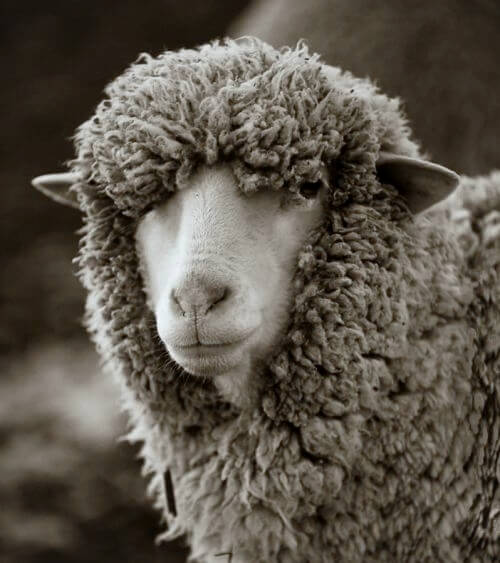 The issue
Certain animal fur extractions impose severe damage to the animal's skin, mulesing, for example is a technique to prevent flystrike on merino sheep that entails cutting segments of their skin in order to make it smoother and less prone to flies lying eggs in the sheep's folds, where the larva could eat the animal alive. Most people think that wool extraction doesn't mean more than cutting the superficial fur, but this practice is widely spread in Australia, where most wool comes from. People also talk about cruelty-free leather or furs, when they are a byproduct of another industry and the animal wasn't killed for the sole purpose of making fur. The food industry has also been guilty of keeping animals in deplorable conditions and killing them in unnecessarily violent ways, so nowadays there are farms that operate under cruelty-free principles even when the end remains to kill the animals for human consumption.
Products made of the following animals could be considered cruel, depending on the techniques used:
Wool
Cashmere
Silk
Shearling
Karakul Lamb
Angora rabbits
Alpaca
Fox
Shahtoosh
And let's not forget the other animals that are killed to pass as other furs, such as dogs, cats and raccoon.
The alternative
Baby alpaca has emerged recently as a source  of cruelty-free fur, since the process traditionally used to cut the fur is not very invasive. "Baby" alpaca does not refer to the age of the animal, but it is the fur located in its underbelly. Other options are opting for  the synthetic variations of animal products, like fake leather and faux fur; Stella McCartney, the known fashion designer and animal rights advocate  is big on faux fur. Still, for the most part, the cruelty part has to do with the particular practices by those involved in the process.
---
What cruelty-free really means
The expression "cruelty-free" is older than you might think and not just part of the conscious consumerism movement; it was first used in 1959 by an animal rights activist who went on to found the charity Beauty Without Cruelty, which today operates as a cosmetics brand.
It was surprisingly hard to find a consensus on the definition of cruelty-free, in part because considering something "cruel" is subjective to some extent and most sources take for granted that most acts of cruelty are universally recognized as such. Getting into the specifics can get unpractical, but we do want to articulate our own definition of cruelty-free:
Cruelty-free is a product quality where:

1. animals are traditionally used:
a) as a raw material or
b) to aid the production of certain goods
2. in which
– animals are not used at all, OR
– every step where an animal is involved is designed to use the least invasive techniques available, choosing alternative methods when possible to decrease the probability of animals suffering from immediate pain or long-term adverse health conditions.
Pin this image:
On this post, we will focus on beauty products.
---
What big companies say
There are a few lists of cruelty-free cosmetics and personal products out there, we can not check every single one of those names, but we did check the biggest companies' websites to learn their view on animal testing from a primary source.
Unilever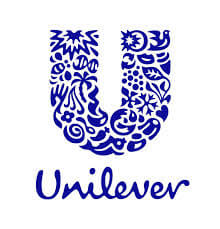 The company says to use alternative testing methods and to be committed to end animal testing, endeavor in which they have spend millions of dollars, they claim. Still, they still test on animals to some extent, but it's very hard as a consumer to assess how much and in which ways are they really doing it.
---
What does Unilever say?
Occasionally, when there are no suitable non-animal approaches available, some of the ingredients we use have to be tested; and some governments test our products on animals as part of their regulatory requirements. We are actively working with these governments, other scientists and NGOs, to put in place alternative methods. Source: unilever.com
---
Some Unilever brands are: Dove, AXE, Suave, Vaseline, Degree, Ponds, Nexus, Q-Tips.
---
Spoiler alert: most companies mentioned here offer a similar explanation: they do not test on animals unless required by law of country specific legislation.
---
Revlon

Revlon offers a similar version, where they say they do not test in animals since 1989, but have to do it in a number of countries including China, where it is required by local law. There is limited information on their website, but a statement released on Facebook explains their position. The beauty giant got a lot of backlash from consumers and the media in 2013, when PETA found out they conduct animal testing in China after years of portraying itself as a cruelty-free brand. Revlon's case is more the norm than the exception, but being perceived as deceptive has cost them a good chunk of their market share.
---
What does Revlon say?
Please be assured, Revlon does not test on animals and has not done so since 1989. We sympathize with your concerns, but, as a global brand, we must comply with the local rules and regulations of each market in which we sell our products. In a very limited number of countries, including China, these registration requirements may include the government conducting animal testing prior to approving registration. We support the advancement of non-animal testing alternatives globally, including in China, and we continue to work with other organizations to encourage the advancement of these cruelty-free alternatives. Source: Revlon's Facebook page.
---
Some Revlon brands are: Almay, Ultima II, Charlie (fragrance).
---
Procter & Gamble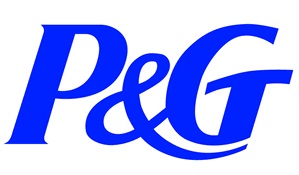 They also claim to not use animal testing unless required by law and to have spend a lot of money on this effort.
---
What does P&G say?
We do not test our products or ingredients on animals anywhere in the world unless required by law. We will continue to develop non-animal alternative tests, and work with regulators around the world to ultimately end testing involving animals. Source: pg.com
---
Some P&G brands are: Cover Girl, Olay, Head & Shoulders, Clairol, Herbal Essences, Max Factor, Wella, Old Spice.
---
Colgate Palmolive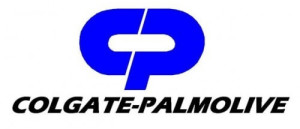 They declared a "moratorium" on animal testing in 1999 and today 99% of their testing is done without using animals.
---
What does Colgate Palmolive say?
Animal testing is only conducted where specifically required by regulatory agencies or where alternative testing methods are unavailable to ensure the safety of our products. In such limited instances, the tests are conducted only at contract testing facilities that meet both government standards and the more rigorous requirements established by Colgate with input from animal welfare groups. Source: Colgate.com
---
Some Colgate brands are: Colgate, Speed Stick, SoftSoap, Tom's (this one is controversial, as PETA backs this brand's no animal testing claims but some consumers consider that if the parent company does it, they are supporting cruelty by buying this product segment).
---
L'Oreal

Same story, since the 80's they use alternative testing techniques but still do it when regulations mandate it.
---
What does L'Oreal say?
Since March 2013, the Group has taken another decisive step: The Group no longer tests on animal, anywhere in the world, and does not delegate this task to others. An exception could be made if regulatory authorities required it for safety or regulatory purposes. Source: loreal.com
---
Some L'Oreal brands are: Maybelline, Lancome, Yves Saint Laurent, Ralph Lauren,  Cacharel, Diesel, Giorgio Armani.
---
Avon

They banned animal testing in 1989. They say to do it only when required by law.
---
What does Avon say?
Some products may be required by law in a few countries to undergo additional safety testing, including animal testing. In these instances, Avon will first attempt to persuade the requesting authority to accept non-animal test data. Source: avoncompany.com
---
Countries that have banned animal testing
The EU banned cosmetics with animal tested ingredients in 2013, Norway followed the example in 2014. India became the first Asian nation to impose the ban in 2013 and Istael followed that same year.
---
Is animal testing ever justified?
This is where your judgement comes in. For most people, developing new makeup doesn't seem to be worth animal lives, but what about medical research? Finding new cures for complicated sicknesses or developing drugs to ease the lives of those suffering illnesses? Only you can answer this question.
---
Cruelty-free shopping guides
Editor's note: We are NOT PETA fans. We think they are in  many ways very radical in some of their positions, but they do provide some useful information in this topic (like the links presented here) as well as many others, you just have to choose carefully.
---
A searchable data bank where you can look up companies and find out whether they test on animals or not.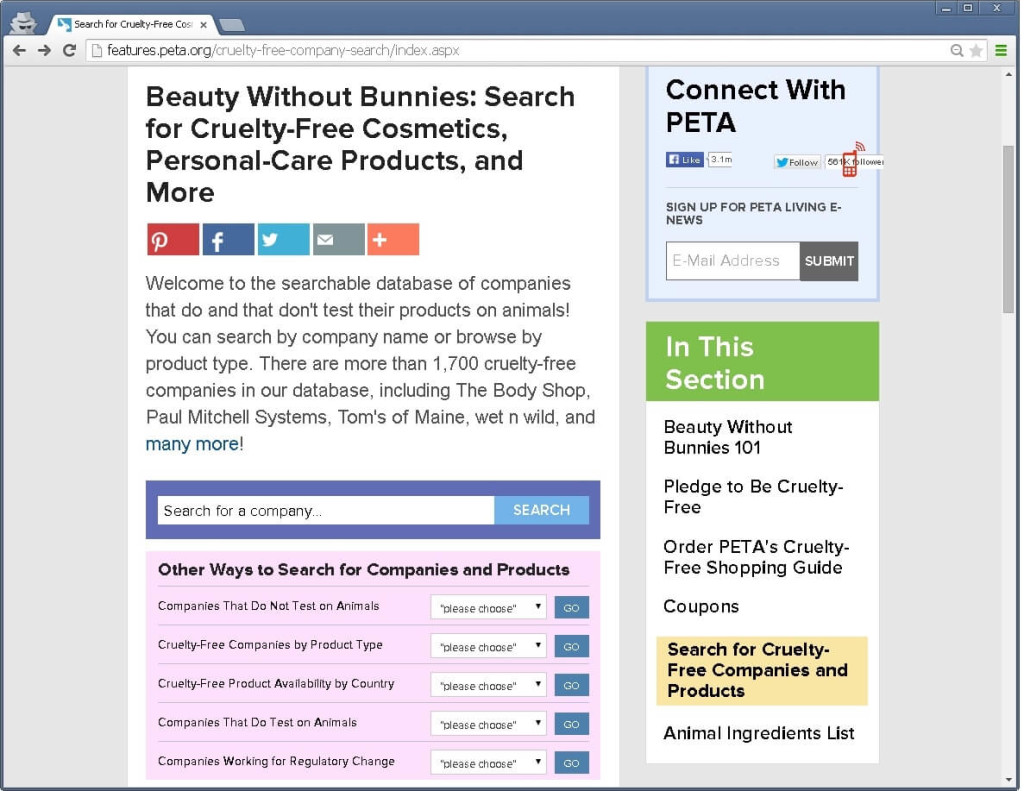 ---
A shopping guide by product category. All the products and brands listed have been deemed cruelty-free by Cruelty Free International.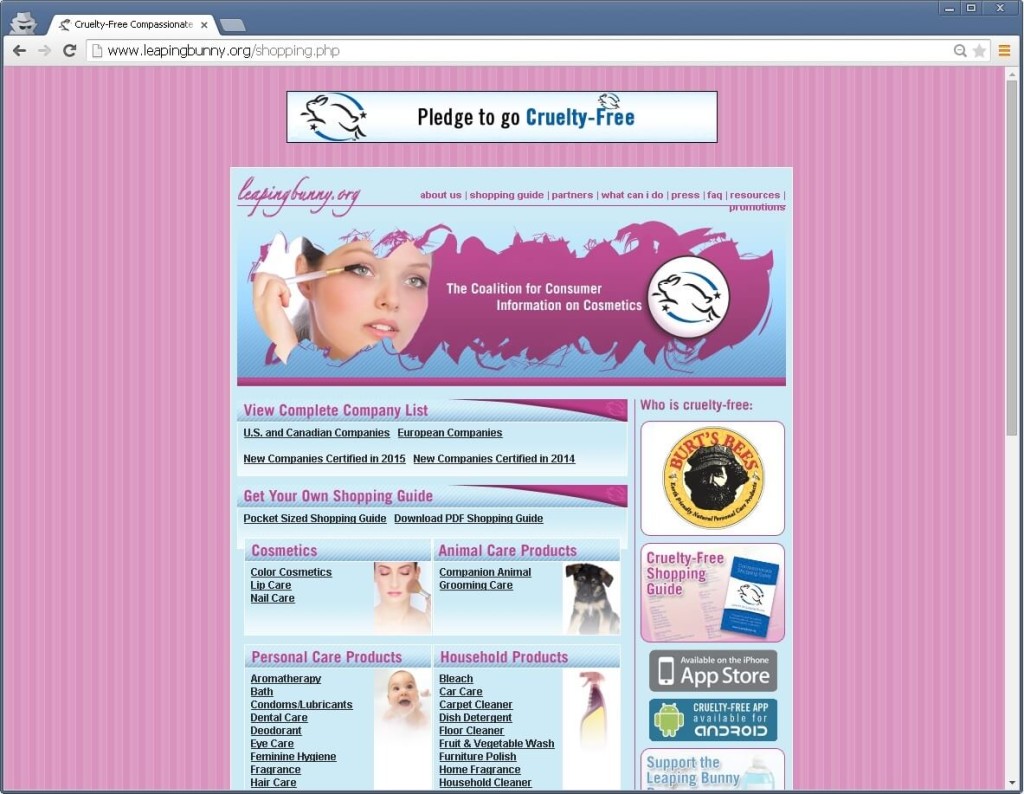 ---
Leaping Bunny Cruelty Free App iOs | Android
An app where you can search the cruelty-free status of a brand or product.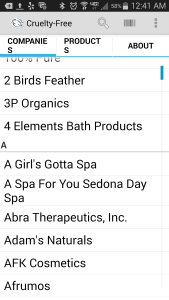 ---
Bunny Free App by PETA iOS | Android
This is the app version of the PETA cruelty-free list. The problem with these two apps, even when they allow the user to conduct detailed searches and even scan product bar codes is that they are based on a given list of brands and many smaller ones have not been included in the database.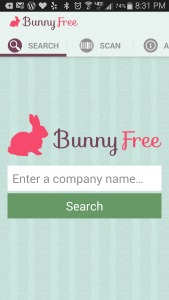 ---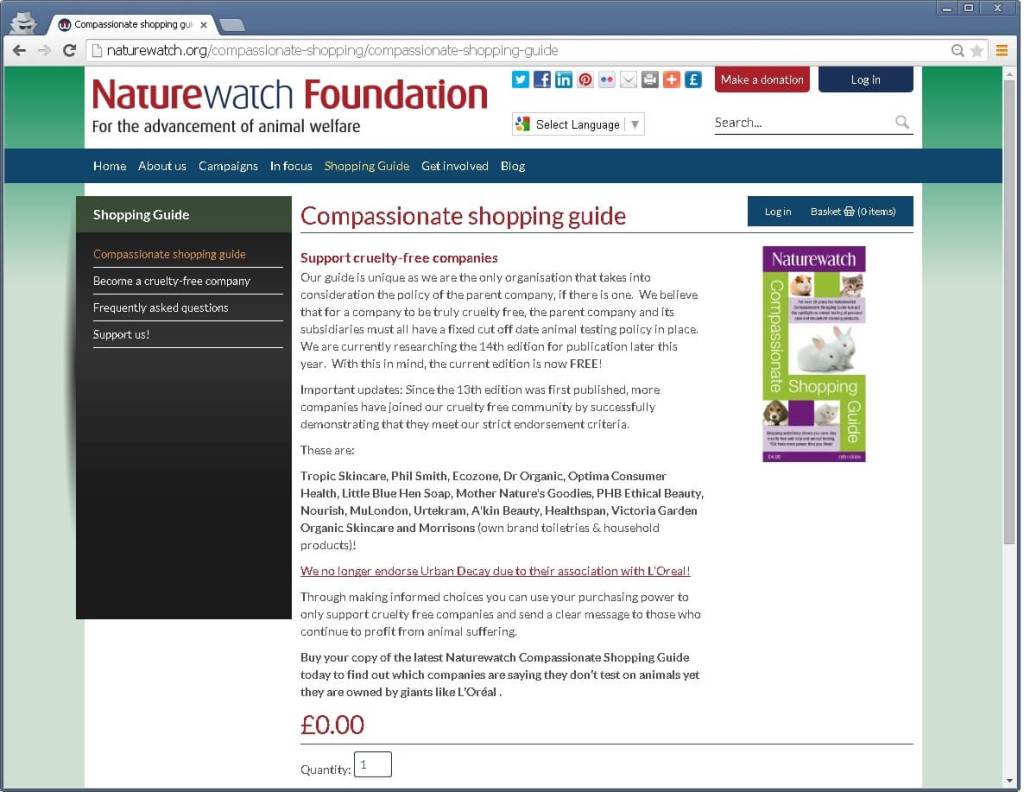 ---
An interesting assessment by Nature Watch Foundation where they claim to unmask certain companies that claim to be cruelty-free when they are not. A good resource to learn what details to focus on when looking for cruelty-free companies. We did not double-check this information, so please be critical.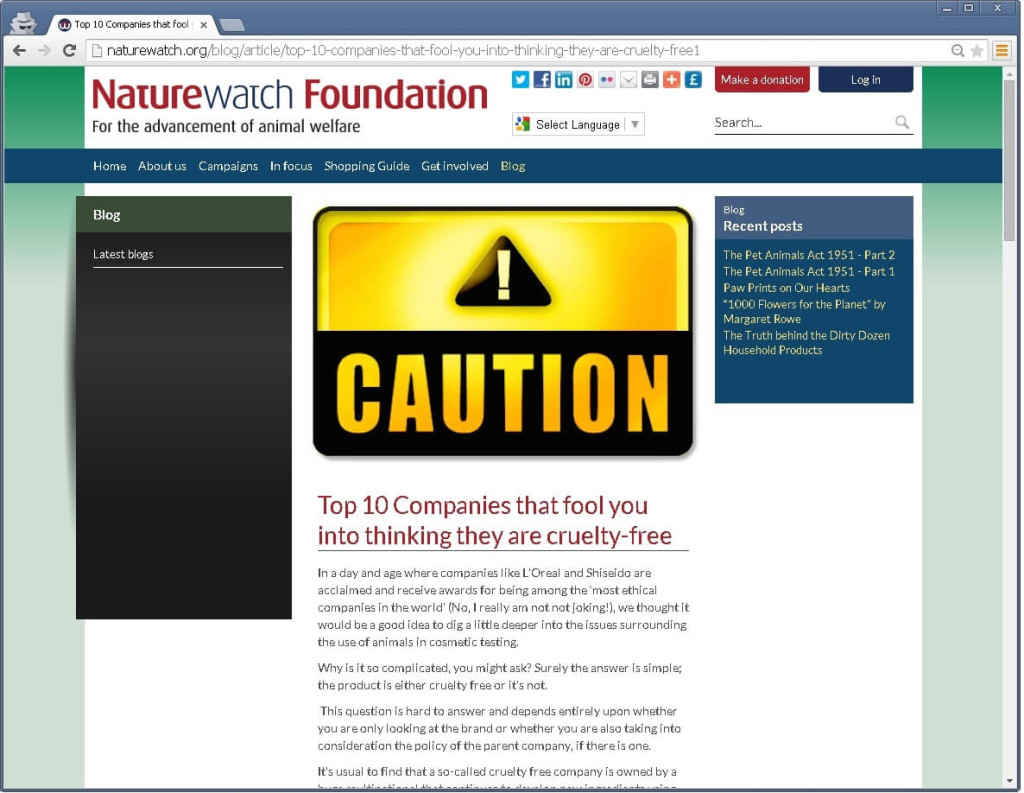 ---
The European system where brands can apply for product approval.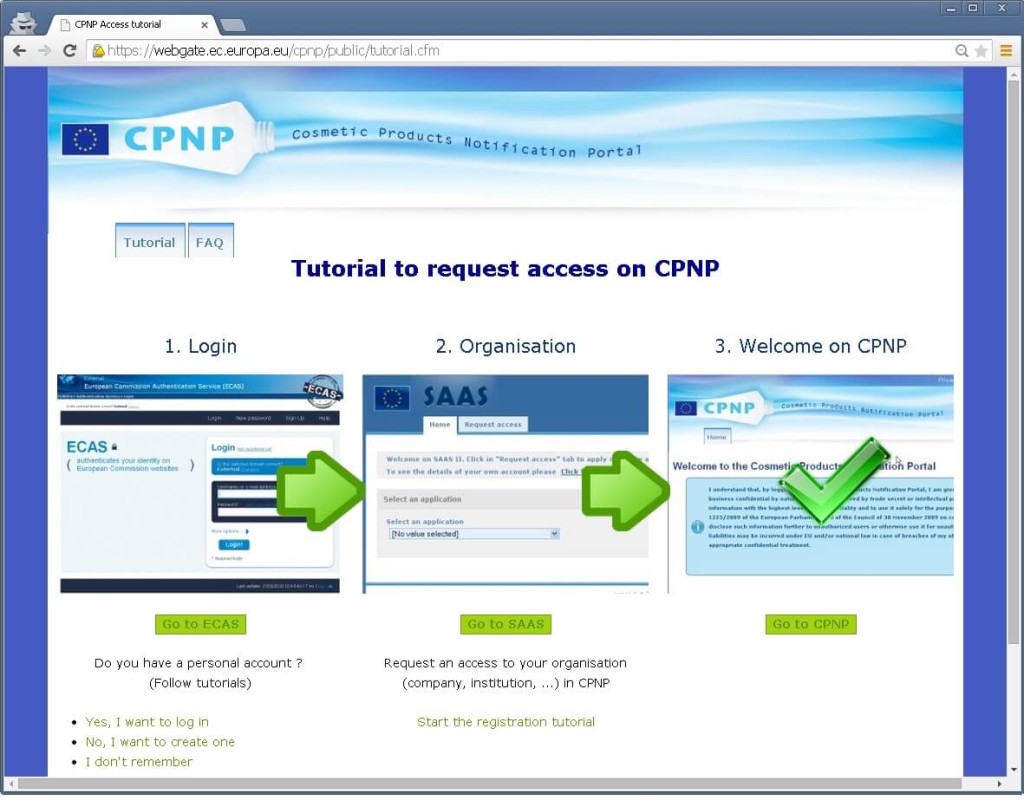 ---
Resources to get more information
Cruelty Free International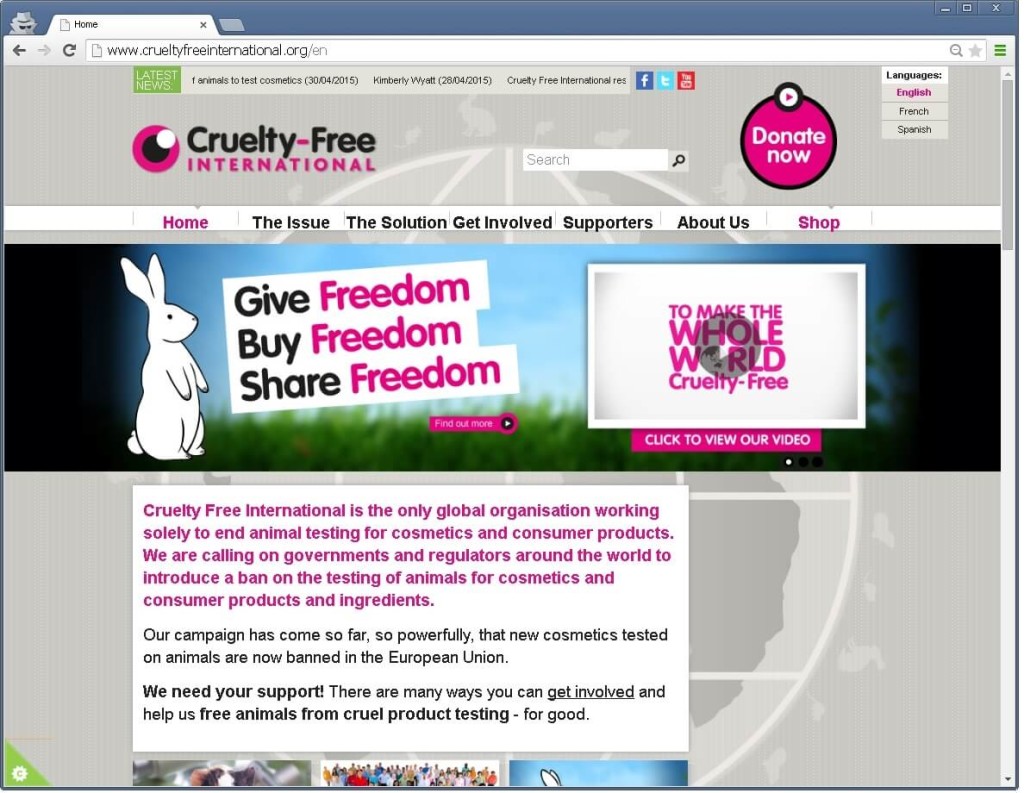 GoCrueltyFree
The international standards and certification body for the movement to end animal testing for cosmetic, personal care and household cleaning products.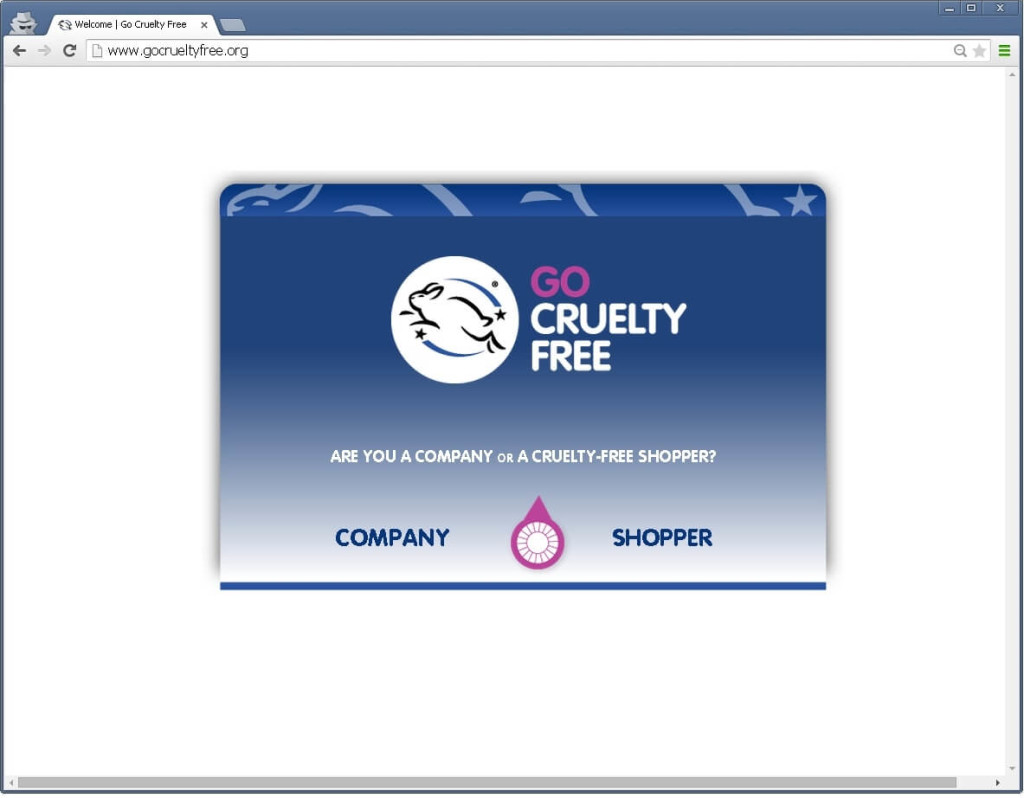 ---
Do you have to be vegan to go cruelty-free?
No. Compassion is a universal human quality and even if your lifestyle involves eating meat and other animal products, acknowledging that all living creatures matter is all you really need to do in order to embrace the cruelty-free lifestyle.
---
I am a brand owner, how do I become a cruelty-free company?
You can do this through  the different organizations mentioned here and each has their own approval process.
Beauty Without Bunnies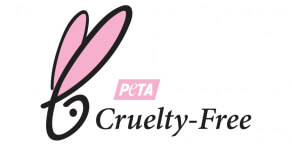 Email: BeautyWithoutBunnies@peta.org
Leaping Bunny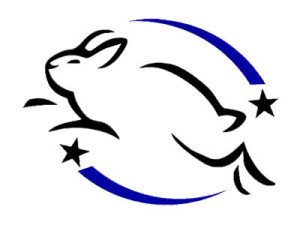 Apply here.
---
Cruelty-free does not mean sustainable
Just a note. If we talk about sustainability and the qualities of cosmetics as a whole, being cruelty-free does not guarantee anything in terms of environmental performance or eco-friendliness, since this attribute does not contemplate the nature of the ingredients or their effects on human health and the environment.
---
Here are some makeup brands that
do not

test on animals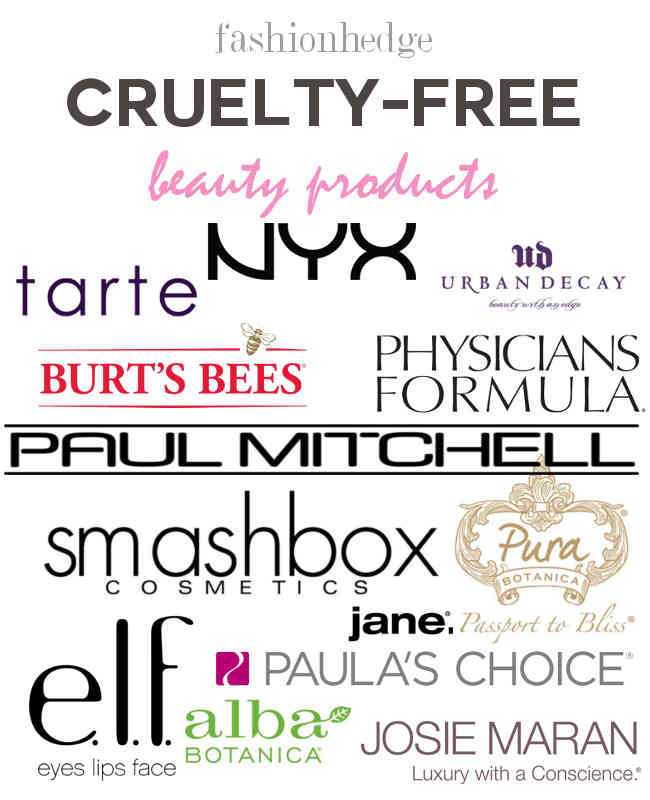 NYX (parent company L'Oreal DOES test)
smashbox (parent company Estée Lauder DOES test)
Urban decay (parent company L'Oreal DOES test)
Lush (added on May 16, 2015 at 10:22 am PST)
**We will provide alternatives for cruelty-free/vegan leather and faux fur in an upcoming post.
---
Conclusion
It is certainly difficult to properly assess whether a product or brand is completely cruelty-free, and even with third-party databases, the certainty is not guaranteed, but there are some excellent resources available to make better decisions when shopping.
It doesn't really matter if you are not vegan or vegetarian, at the core of the cruelty-free consumerism is the compassion for life and the acknowledgment that we do not own every other species in the planet, that there is a hierarchy but one dad doesn't need to unnecessarily inflict pain in other living creatures.
---