My fast fashion sins: Valentino Rockstud pumps
We all have our weak moments of desire and in this case, it was my time to succumb to the tempting cheap fast fashion trends.
I wasn't particularly excited about the Valentino Rockstud collection when it came out a few seasons ago because:
1. I am not 15 anymore and
2. my style is rather minimalist and I go for classic pieces most of the time
So what in the world happened here? Well, to be honest, they were on Amazon, they were cheap and I thought "they will look great with this dress". Error. As if I didn't know this before, "inspired" products are usually of poor quality and the price should have been enough warning. One important detail: it had free shipping and free returns, that pretty much sealed the deal. They are not a "copy" and are sold under a different brand, since Amazon does not engage in selling counterfeit products, and these certainly did not have the words "Valentino" or "Rockstud" anywhere.
But why did I want these in the first place? All I have to say is that I am a girl too and sometimes the fashion trends get to me. But these shoes are not timeless, not good quality, not comfortable, not transparently sourced and quite frankly, not my style at all (they are a few years late from my studded accessories era).
In retrospect: they were fairly advertised and easy to return, but having them did not make me feel better or fashion-forward, they made me feel gimmicky and childish. I remember the first time I saw them and I thought" wow, those are hideous", how did that become: "I think it's a good idea to get a fake worse version of them"? On top of that, it's a trend that fashion bloggers have milked for a few seasons already and it's definitely on its exit phase, that is part of the reason why I wouldn't even consider getting the original ones; which are simply not worth the $900+ price tag.
Soon, I'll share where I like to get fashion forward shoes that are of better quality and not cheaply made in some undisclosed location.
Anyway, here are the photos, they look ok, I guess, but it's just an illusion. Thank life for free returns.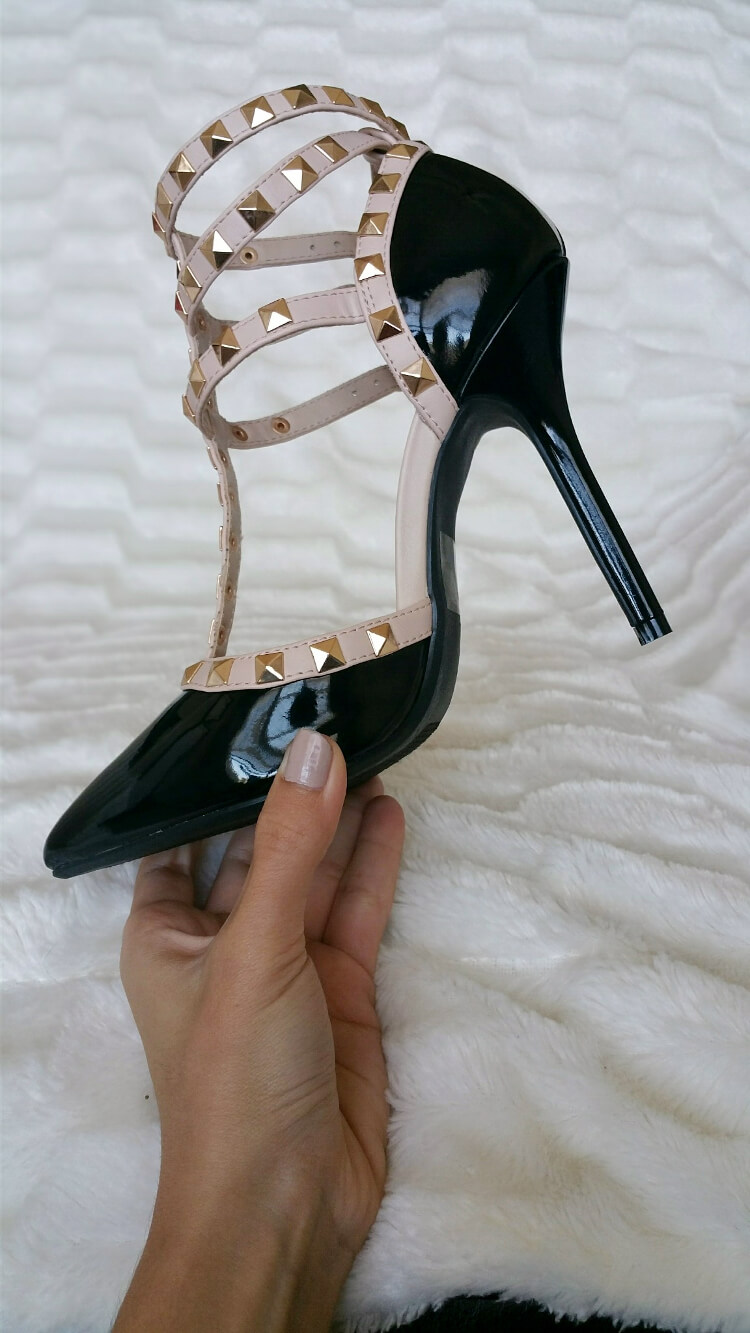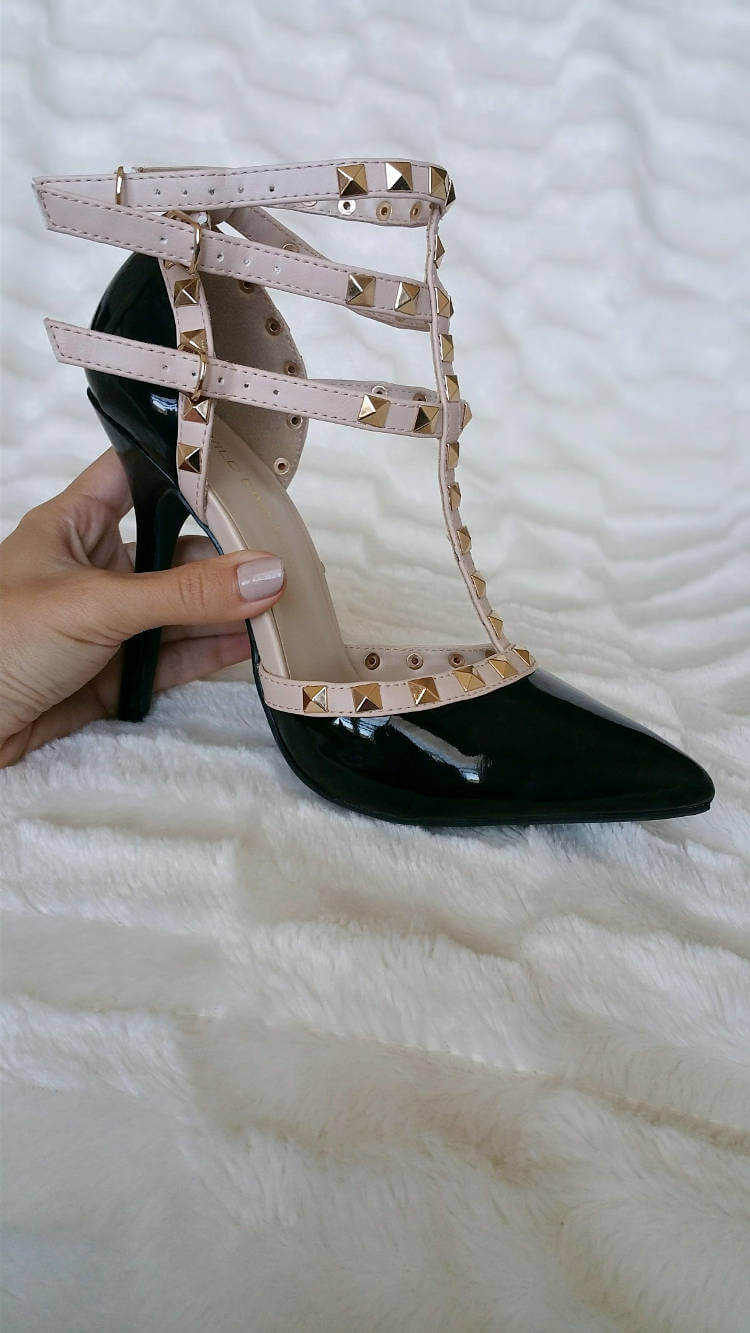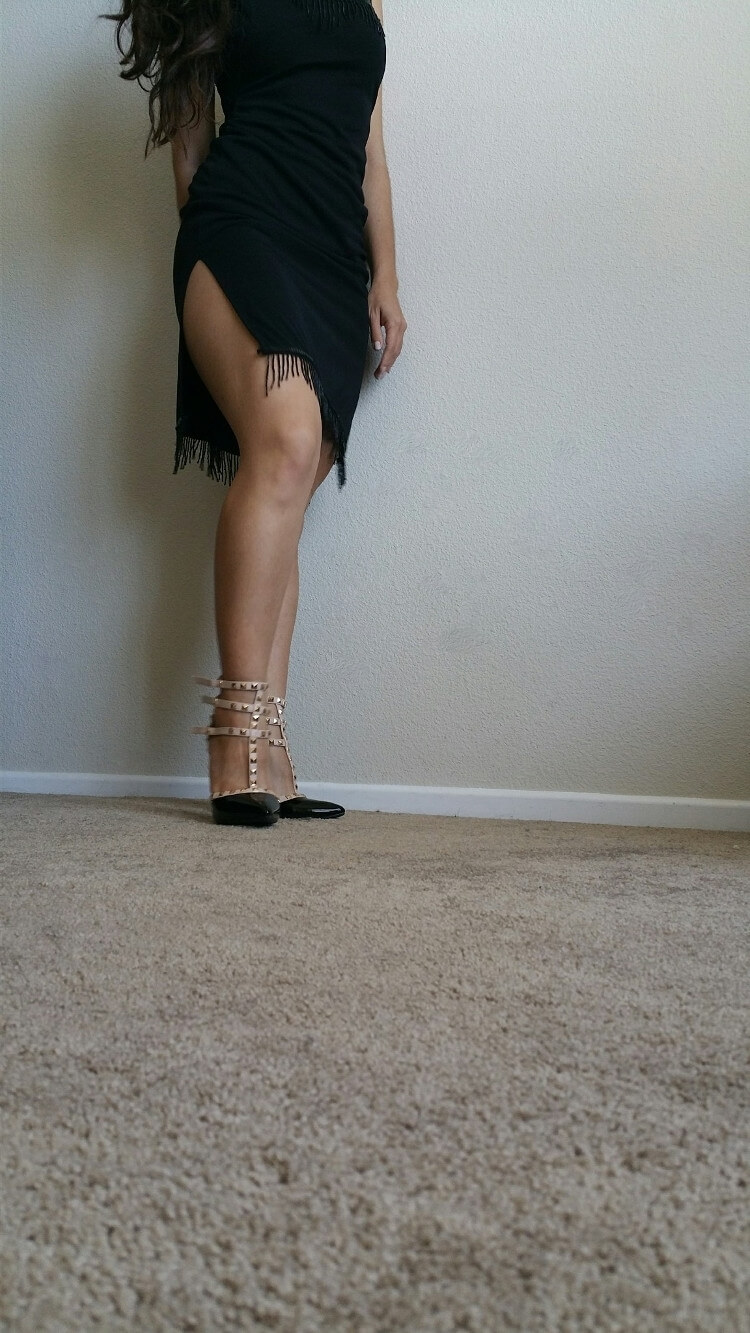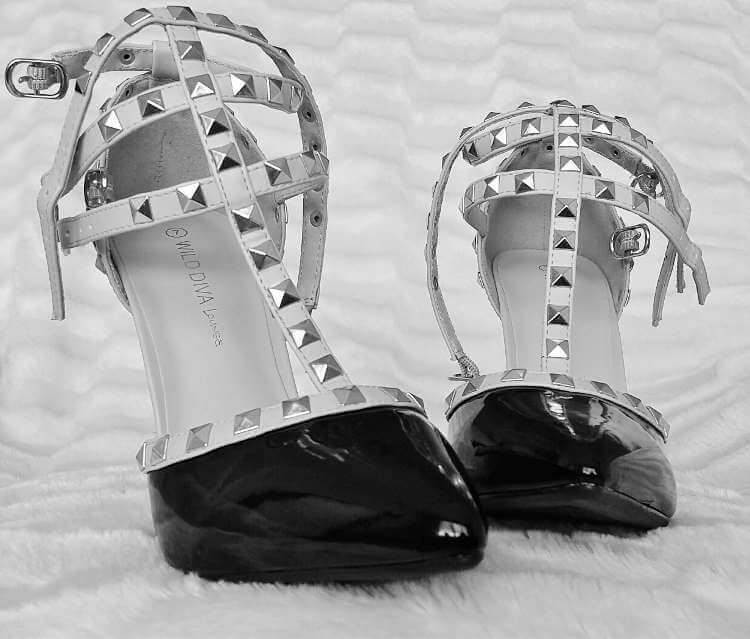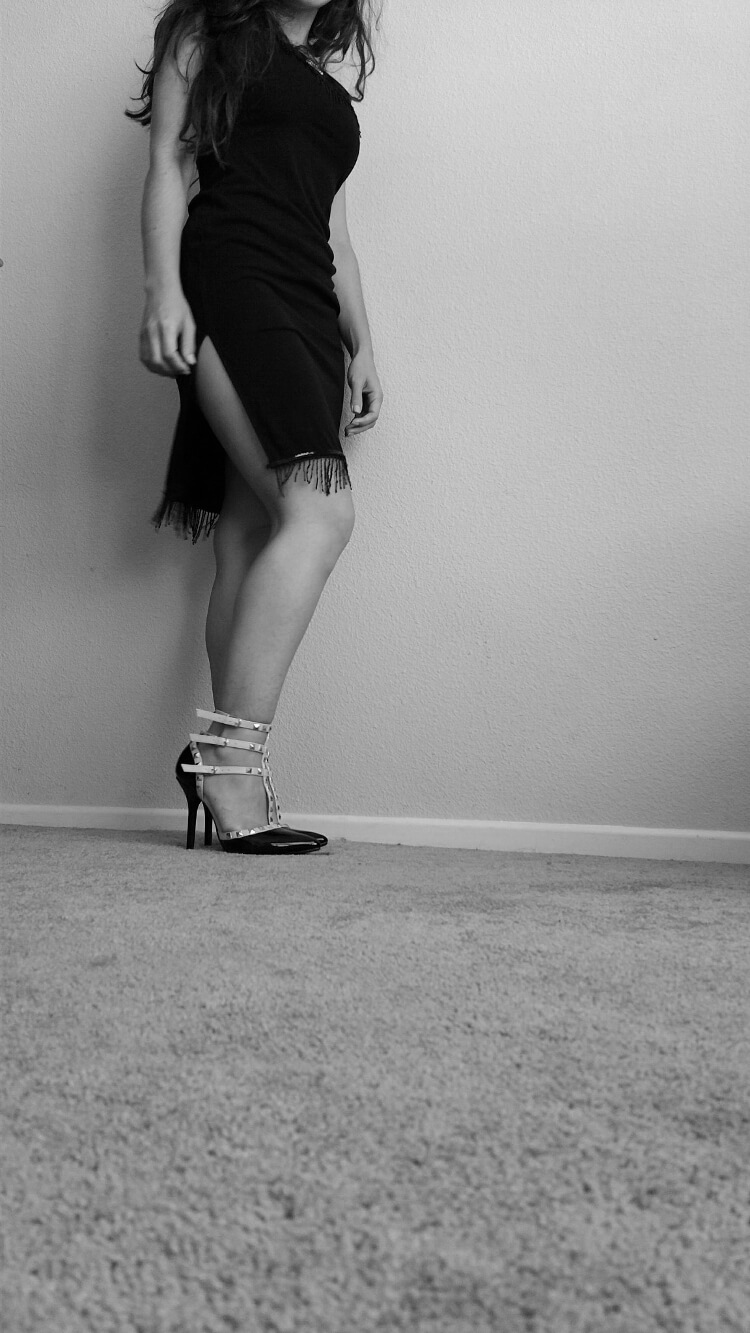 PS: this is just how I felt about the product, but it did have some good qualities: the shoes are vegan, the straps seemed strong enough and well made… I am against replicas, but in fashion everyone replicates everyone at some point, and there are many versions of these shoes by smaller labels that pretty much live from copying bigger fashion trends. I just couldn't bring myself to buy something that looks so similar to a designer shoe, it feels like cheating, I prefer getting something from a random brand that is well made. And only get designer shoes when they are really worth it.