Slow Fashion Photo of the Week: All Black
Do you have one of those oversized sweaters that never really fit you very well? Don't get rid of it, I found a simple trick to fix any big sweater malfunction. I have been cutting sweaters for a while now, making them just a little bit longer than the bottom of your bra, which makes them fit better, enhance your waist and good for layering, but in the case of bigger ones, how could I do a similar fix? My answer was to tie a knot in one side, bringing the fit to the waist and shortening its length. This sweater had a lot of hanging fabric at the bottom, so it was easy, but you might have to adjust the technique depending on the sweater.
You know that I love wearing all black or combinations of black and white, I wish I could only wear that… wait a minute, I do! Neutral colors are great for the office, date nights and just about everything, I decided other colors just diminish the quality of my wardrobe. This week's slow fashion photo features an almost all vintage ensemble with a twist of puppy.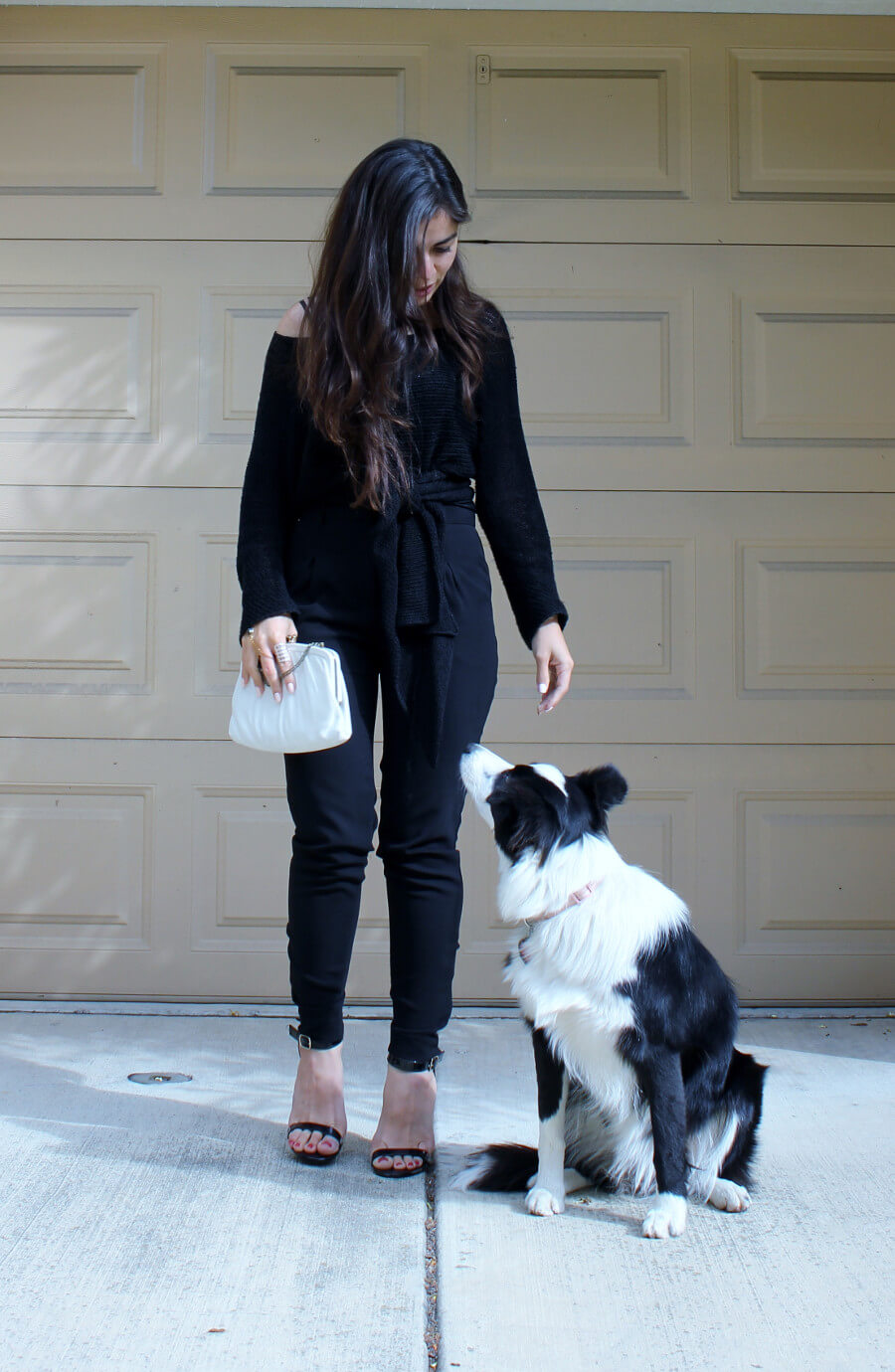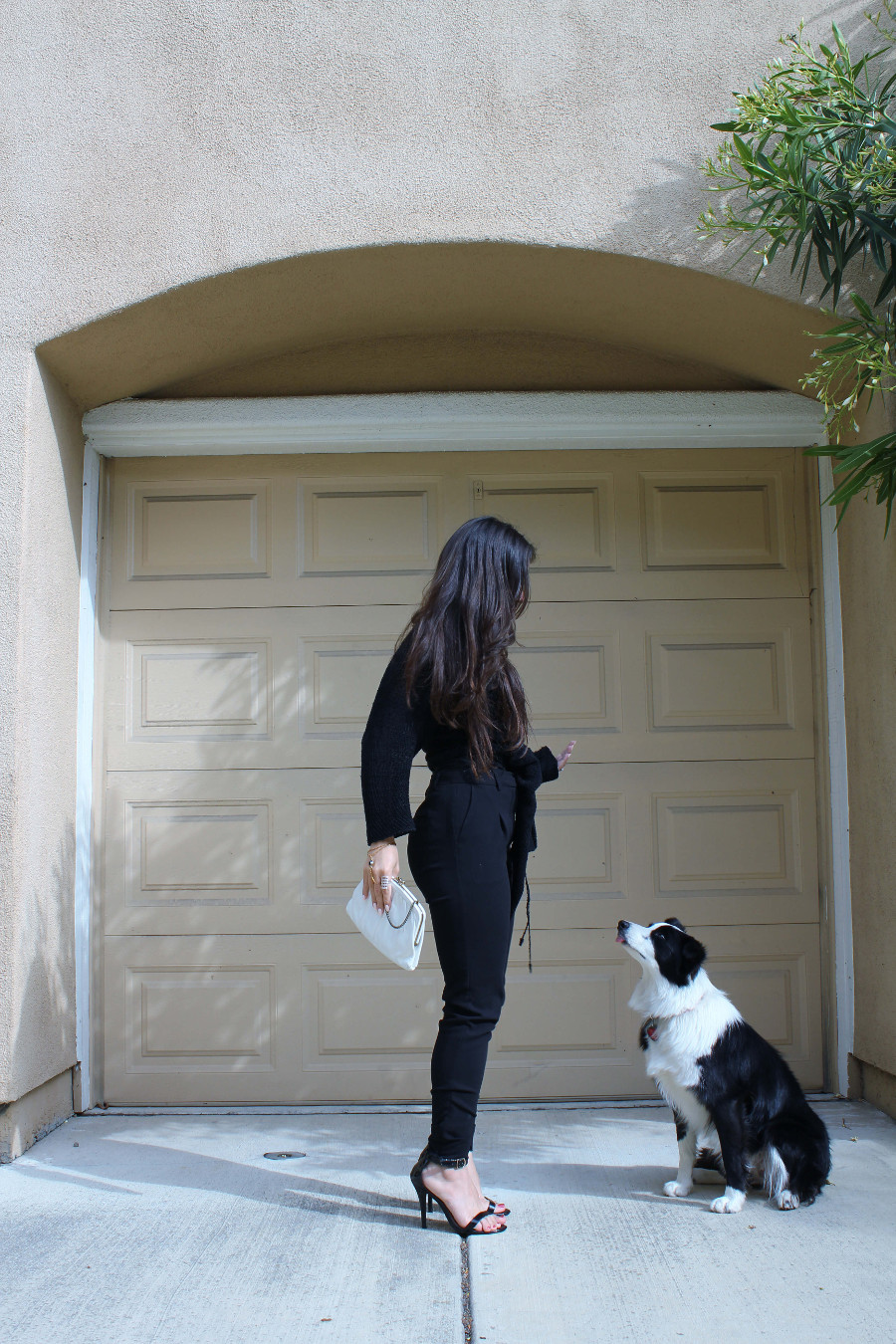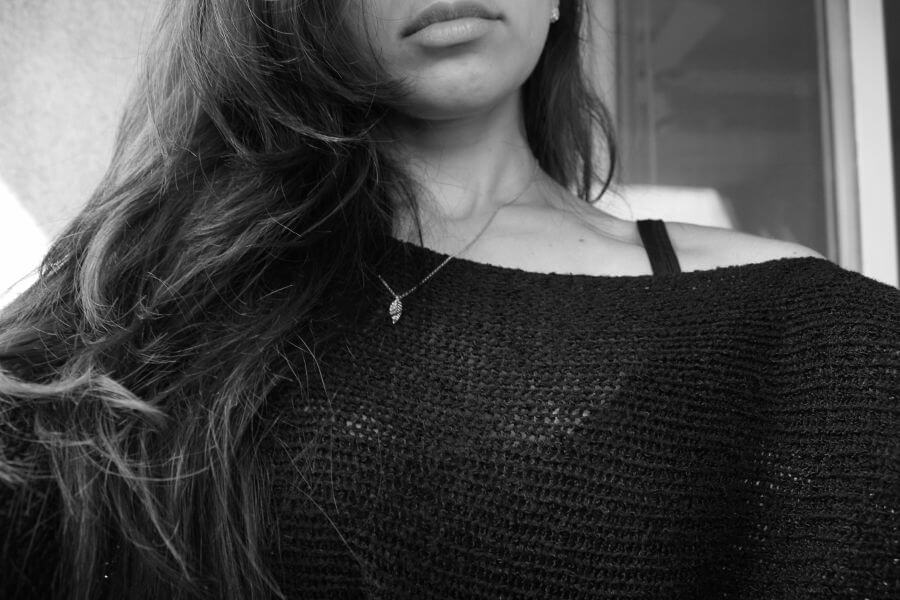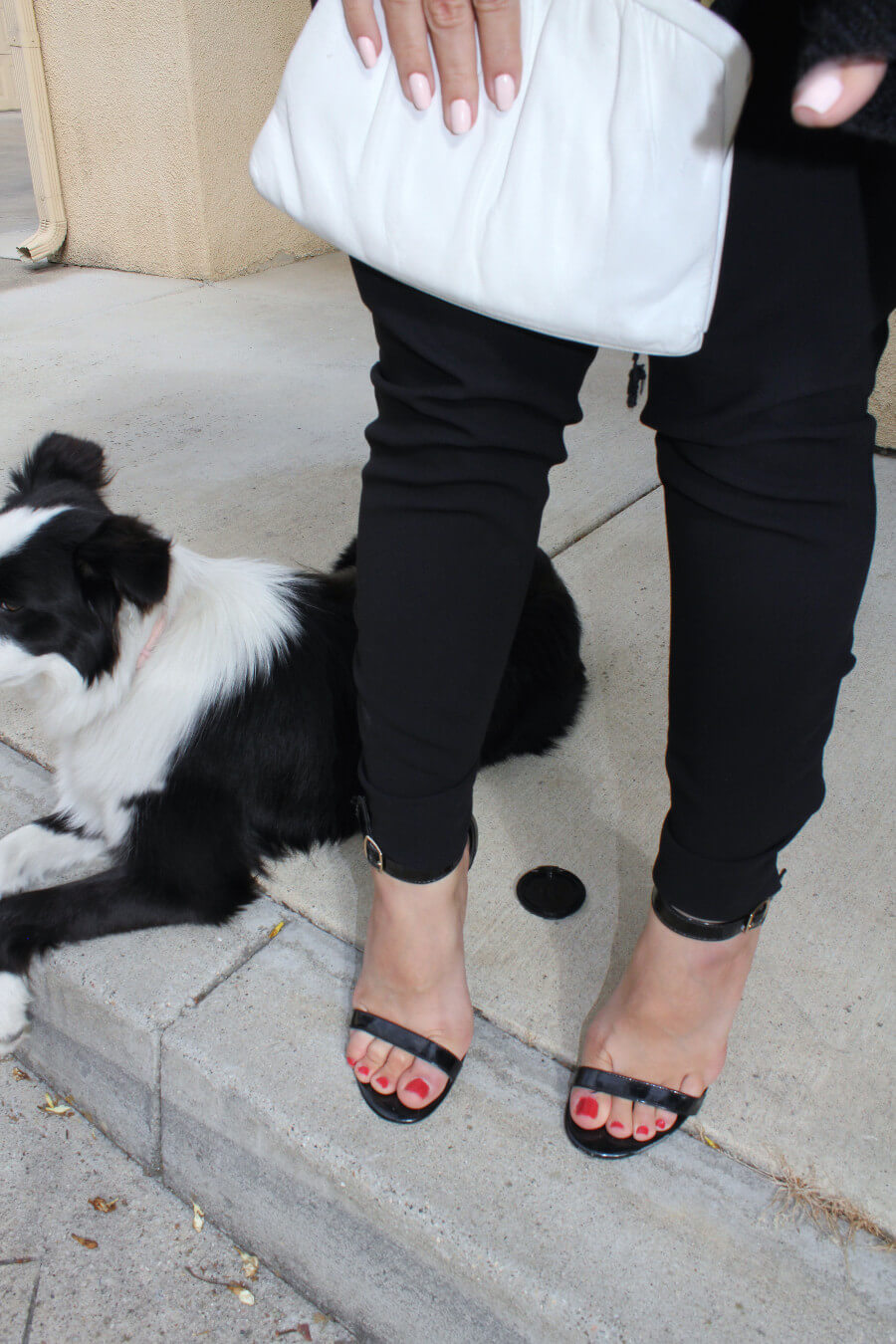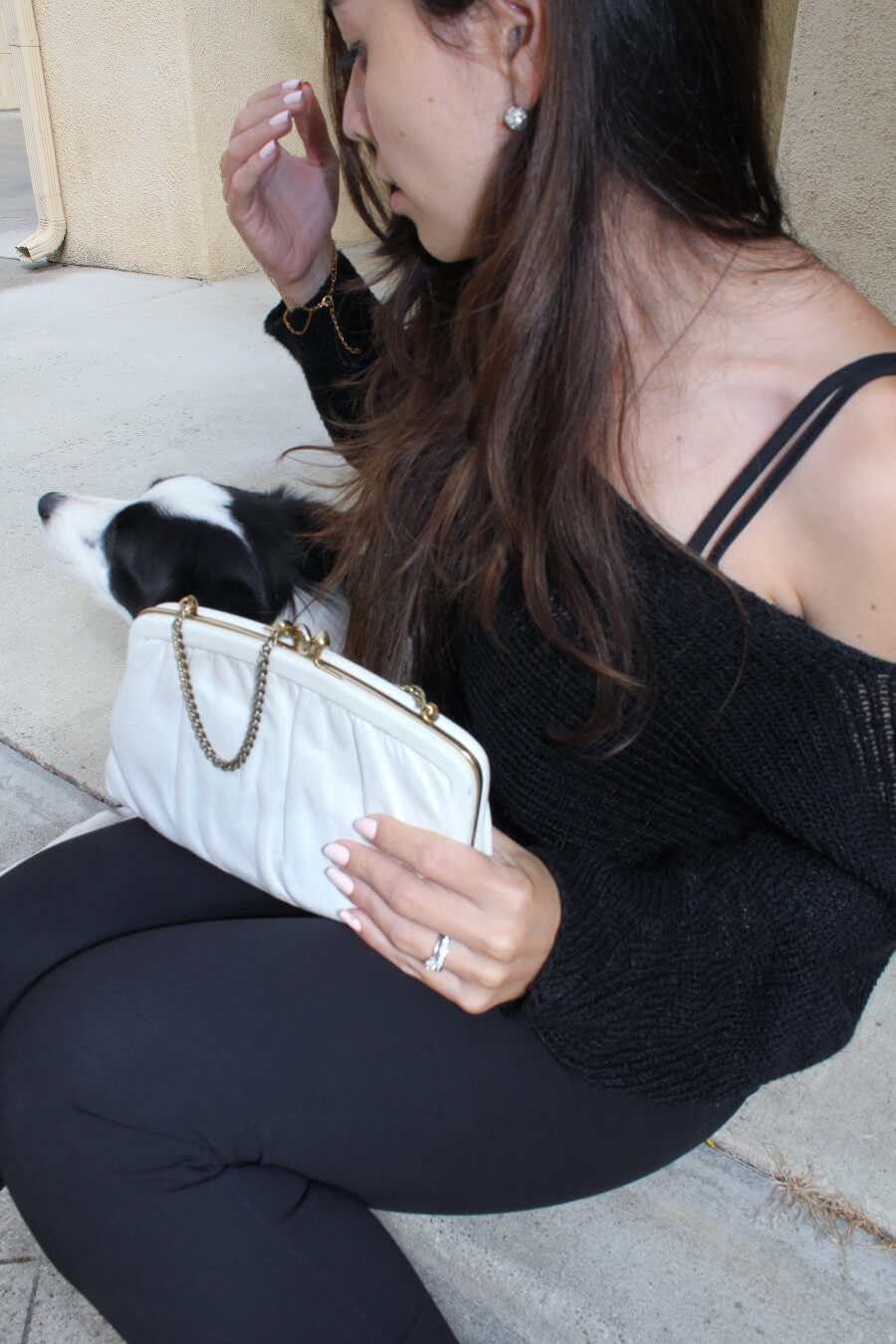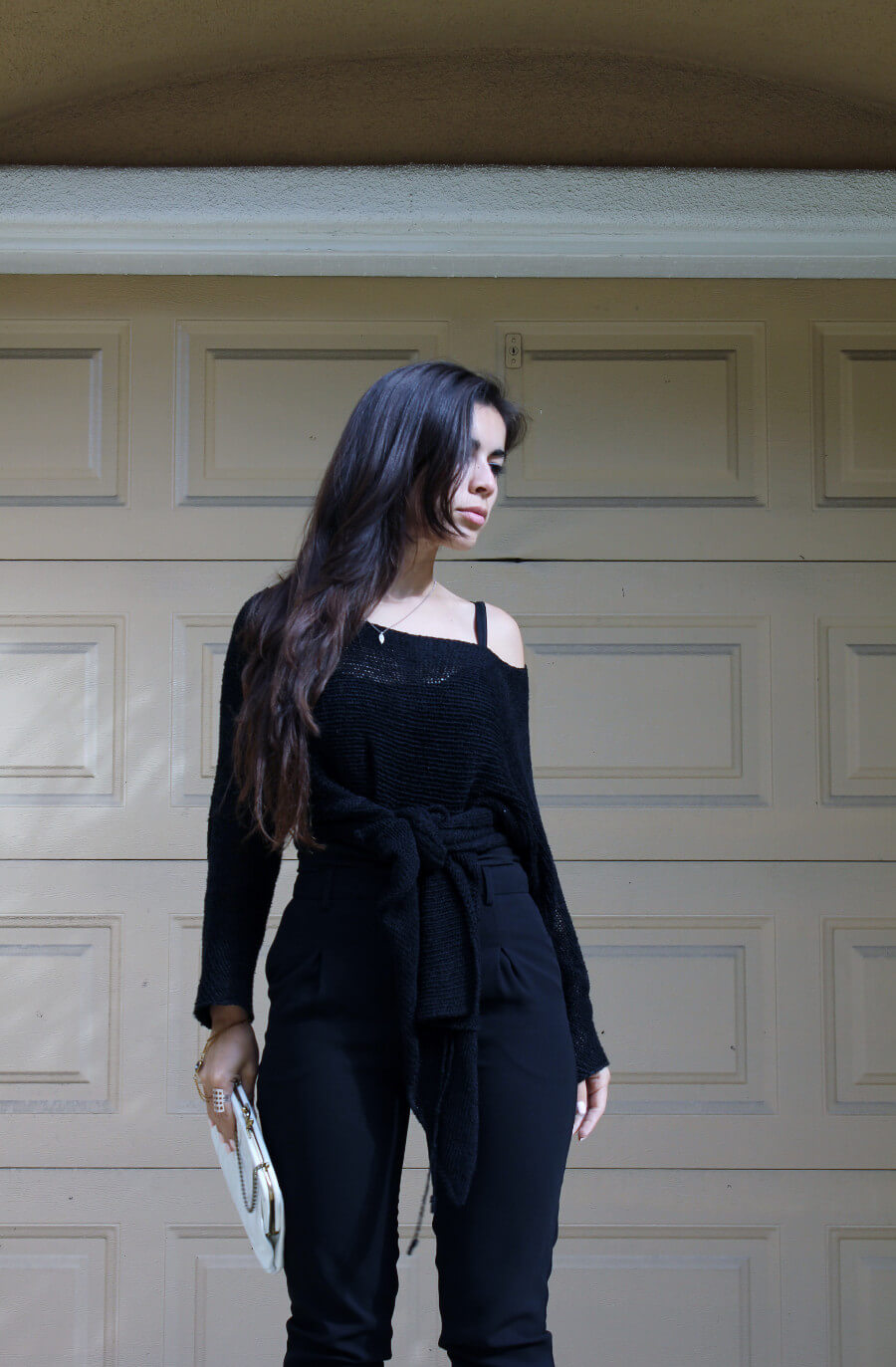 Why is this slow fashion?
The pants are vintage and so is the top, I tied a knot in one side to adjust the fit, as it is originally a little too big for me and that simple trick makes it work great. Vintage white clutch from my favorite thrift store and vegan black ankle strap sandals. I got the sandals at Lulu's like 2 years ago and they are looking good, when it comes to vegan shoes or bags, I never pay more since vegan simply means fake leather, which is usually of inferior quality, so this was a purchase of a conventional item but the value I've gotten from these sandals is enormous, my next pair will probably be of higher quality, but these were pretty good for less than $30. Because slow fashion also means making good use of what you buy, you are not a terrible person for shopping cheap and good stuff every once in a while if you make it last. For nail polish, I used a pale pink and hot pink combo, a nice touch of color for a head to toe black outfit.
Here is where you can get similar products made ethically by companies I trust (if you can't get them vintage):
Pants:
Eileen Fisher | The Fisher Project Slouchy Tapered Leg Silk Pants
People Tree | Kate Slim Fit Trousers
RED Valentino | Black Wool Pants
Top:
Pima Doll | Hand Knit V Neck Tunic
People Tree | Freya Jumper (very different fit, but still cute)
Sandals:
Sydney Brown | Dark Slate Cork Open Heel Sandal
Acne Studios | Bira Suede Black
Hot pink nail polish:
100% Pure | Popsicle nail polish
Light pink nail polish:
100% Pure | Light pink nail polish