Vintage 90's Denim Inspiration
The 90's were everything if you are among the group of millennials that was fortunate enough to witness most of that decade: Seinfeld, The Spice Girls, grunge and yes, blue jeans. Jeans are still part of many people's uniform today, but it seems that the 90's brought an obsession to sport the latest brands as worn by models and TV stars. Do you gag at the possibility of wearing those things today? Maybe a little bit, but what about the ultra low-rise jeans from the 2000's? Those were even worse, deforming many girl's figures into what looked like a "poorly tied up potato sac".
Today, the high-rise and sometimes baggy jeans are definitely a thing, and whether you are into them or not, it is fun to remember the roots of present trends. Here are our favorite 90's denim looks.
Cindy Crawford | Pepsi commercial | 1991
In this carbonated drink commercial, or the best commercial ever, according to some people, the 90's super model wears a pair of mid-rise distressed denim shorts and a white top, a.k.a. today's southern California girl go to casual combo.  The look is anything but outdated amd today women pay hundreds of dollars for shorts that look like that, just a tip: thrift store. By the way, did you take a look at CC's perfect full eyebrows? Another look that people pay for today. Here is the full commercial:
Valeria Mazza | GUESS Spring Summer | 1995
High-rise jeans and white crop top, looks familiar? Maybe it's because that's what everybody is wearing today… We remember this magazine ad as if it was yesterday and definitely owned a pair of Guess jeans, it was the brand to own back then. The casualness of the pose, the black and white photo  and the mega star Valeria Mazza was at the time made this one of the most memorable denim ads of the decade, showing what effortless "cool" meant at the time.
Nadja Auermann & Claudia Schiffer | Versace Jeans Couture | 1995
No one's legs are that long.
Drew Barrymore | Some red carpet
Unless you were under a rock during the 90's, you knew who Drew Barrymore was, she pretty much defined the decade for a generation of kids that grew up watching her. In what looks to be a red carpet event, here she is wearing a pair of baggy distressed blue jeans that defined the 90's just as much as she did.  Today, for some reason, we call these boyfriend jeans, and they are hard to look good in, so we"ll keep this pic as a history photo, not an inspiration one.
Sarah Michelle Gellar | Random photoshoot
Is this the most 90's picture ever or what? Buffy the Vampire Slayer wearing a flannel shirt, high-rise jeans and roller skates? We think so.
Basia Milewicz | Glamour Italy | 1992
And those thick belts are also happening today.
Some honorary mentions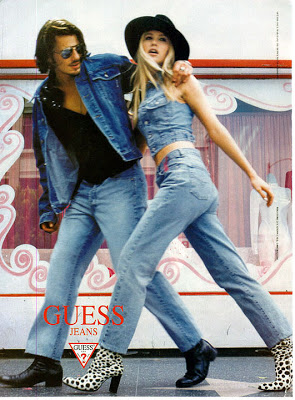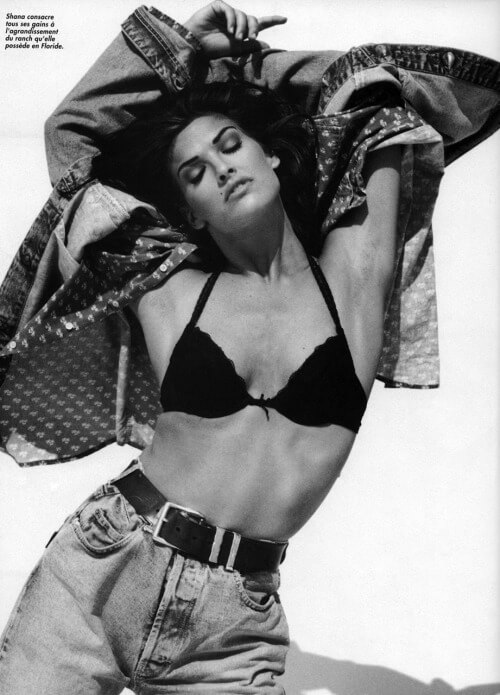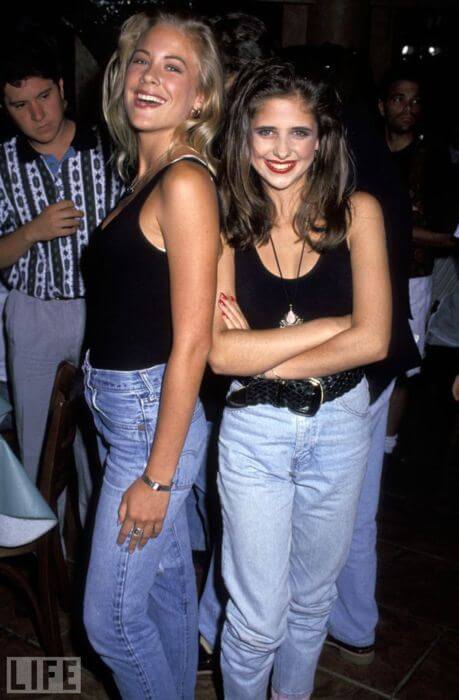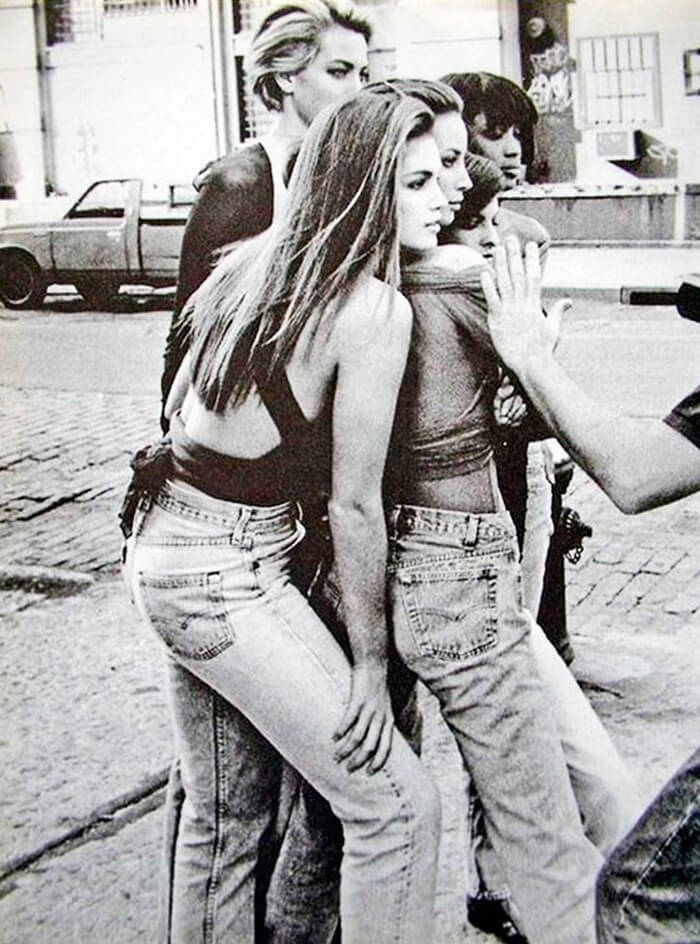 What do you think? Is the retro denim trend just horrible or fashion forward?