A message of inspiration from your friends at Christian Louboutin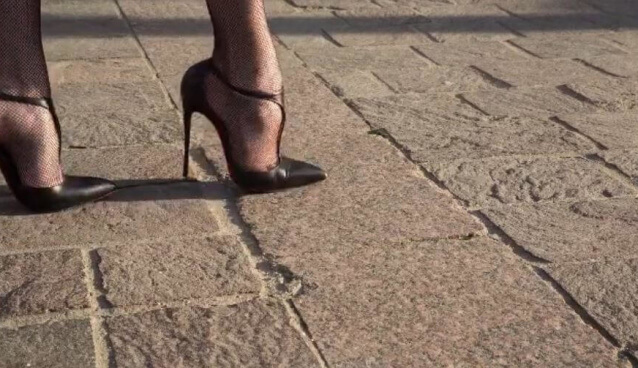 Christian Louboutin is known for his famous and infamously overpriced signature red sole pumps and the status of the women who buy them, but that's not all, today the designer's brand makes cosmetics and leather goods that are equally overpriced.
You know this French company for its celebrity worn shoes, the loved and hated $50 nail polish and because you could get the same red sole effect with some school paint. But you just don't see them as a source of life advice, a moral authority or a source of inspiration (if your life revolves around anything other than triviality). When the company tried to deliver a message of inspiration for the new year, somehow it backfired.
The 8 second Instagram video shows a woman wearing a pair of 120 mm (4.72′) J String high heels and fishnets, graciously dropping a cigarette on the floor and stepping on it, walking away assertively right afterwards. The caption : New Year's resolution no. 1: Quit smoking.
The Louboutin J String pumps looked "too painful" to some instagrammers who made sure the world knew how they felt about the height of these beauties. My favorite comment reads "well… even smoking looks safer than those heels". Clearly, those people don't have roughly 16 years of experience wearing high heels: mastering the balance, dealing with the feared ankle twist and managing to make it through a full four hour event feeling that your toes are going to fall off doesn't come easy, it's an art that even the most progressive women have learned, all in the name of outdated femininity standards.
For those of you who can't bare the concept of anyone wearing shoes that make your feet twist into an "S" shape, I say: fear no more, my friends, we have been practicing for years, we know what we are doing.
On a side note: it would be cool if you did stop smoking. Here is the Instagram post: