The Luxury Ethical Handbag You Actually Want to Wear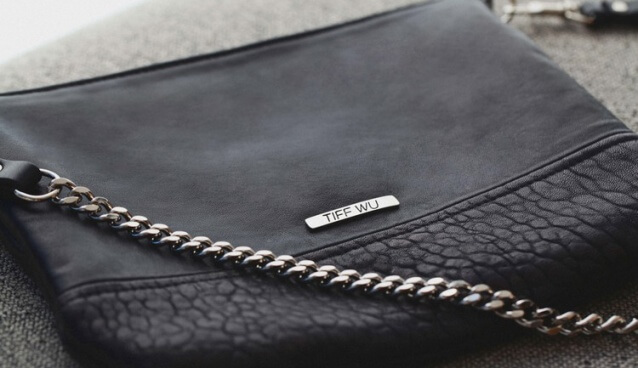 Tiff Wu is the new ethically made handbag designer offering a great alternative to those of us looking for a more ethically made high quality purse. It is not vegan or made in some African cooperative, it's made in USA and is just looks good. Simple yet chic lambskin with silver or gold hardware give this bag the timelessness a true ethical piece should have, because it's not just about transparency, it's also about design, desirability and quality.
The Essentials Bag is an upgrade to your everyday bag. This crossbody, metallic chain, textured leather staple was made with transparency and durability in mind. So it looks good, but it's also made to last and to fit the modern woman's needs.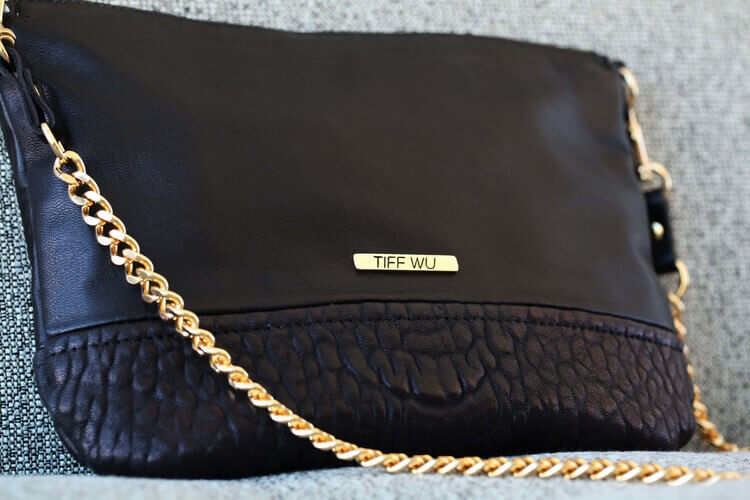 Why is this an ethical handbag?
Made in Los Angeles, USA (as opposed to a third world country with unclear working conditions)
Made with lamb and cow leather, long lasting materials
American hardware
The linen contains a positive message in mores code
Timeless design

Interview with Tiff Wu
Tell us about your background
I studied illustration and film at Art Center College of Design and really learned the value of design there. When I started my career in the film industry, I was working long hours and I would go from work to events to dinner. So I needed a bag that could go from day to night. When I was shopping for bags I found bags I liked but they were made in a third world country or I would find bags that were made in the US but they weren't my aesthetic. So I decided to start my own line.
When did you first get interested in ethical fashion?
I was going through my mom's old closet – It was filled with 80s fashion and things my grandma pasted down from her. Not only were her clothes in great condition, I also noticed that a majority of it was made in the US. Later, when I looked in my closet I couldn't find one thing that was made in the US. And I started to wonder what had changed?
What makes your brand different?
Unlike some brands who are selling their version of the perfect woman, I'm more about celebrating the modern woman. And my definition of the modern woman is someone who is for a lack of a better word, a sophisticated badass – that cares.
Who are your biggest influences in fashion?
I love Marchesa, Elie Saab, Zac Posen.
Who is the essentials bag for?
It's for any women with a busy lifestyle. You can run errands or go to a party with this bag and feel assured you will look polished and sophisticated. This bag is meant to amplify who you are in the best possible way. For example, the liner has been printed with Morse code. Each line is a secret empowering message for every woman that carries the bag.
What does the ethical fashion movement need to become the new standard?
I think we need to stop turning a blind eye of what this industry is doing to the livelihood of people all around the world. Not only are we taking away jobs from countries like the US, which manufacturing has gone down drastically since the 1980s, but we are destroying lives from developing nations forcing them to work 7 days a week in deadly working conditions and child labor. Is it really worth it?