Bloodroot Blades
Bloodroot Blades makes artisan knives. Does that mean they add 200% to the price of a regular knife and throw the word "artisan" to make you think they are worth it? Nope. These are actual artisan knives. In fact, if I've ever seen anything worthy of that word, it would have to be these knives.
I found this company on Bloomberg TV over a year ago in a beautifully made video describing the process and supply chain behind their knives and it absolutely blew my mind. It's like when I first learned Herman Miller makes their own honey, but this story has a higher dose of testosterone.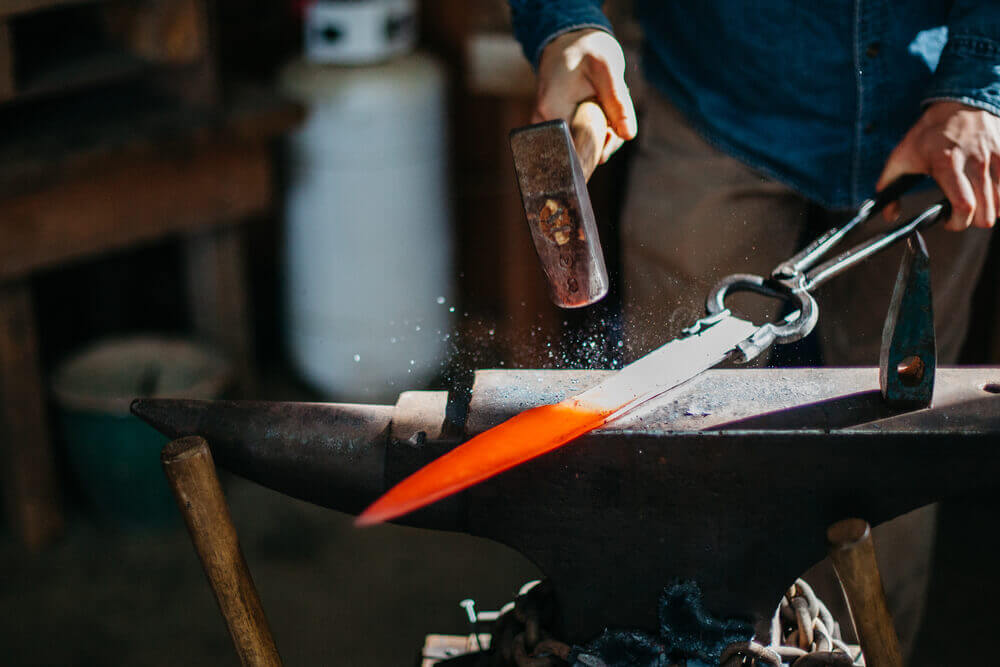 Using scrap metal, reclaimed wood and pretty much any type of material or object their customers want to preserve, these guys make some of the most sought-after products in the world of independently handcrafted artisan one-of-a-kind goods (I have a thing for very narrowly defined markets). Starting at $400, these precious objects are anything but simple: a very detailed and labor intensive process precedes every creation and every small detail counts.
Starting from selected scrap metal parts, they forge and shape the metal to start turning it into a knife, then they refine the metal with a grinder and stamp their logo in (very important step). After that, the knife geekery starts to come out: the blades have to be normalized, which means heating them up to a high temperature to release the stress from the metal. Next, they are soaked in liquid hydrogen to shock the steel and seal them. Because it is 2016 and because we are dealing with rational people, the next part is to test the hardness of the knife. After optimum harness has been verified, they apply a torch to soften specific parts of the almost knife. One of the last steps to get the blades ready is another round of grinding and, finally, polishing. At this point, the fun is just beginning: what kind of handle do you put on a blade that is so pure and perfect? How about red maple wood from one of the trees on the shop's property? There are plenty of trees to choose from at the Georgia facility to source the entire company's wood needs. This is taking local sourcing to a whole new level.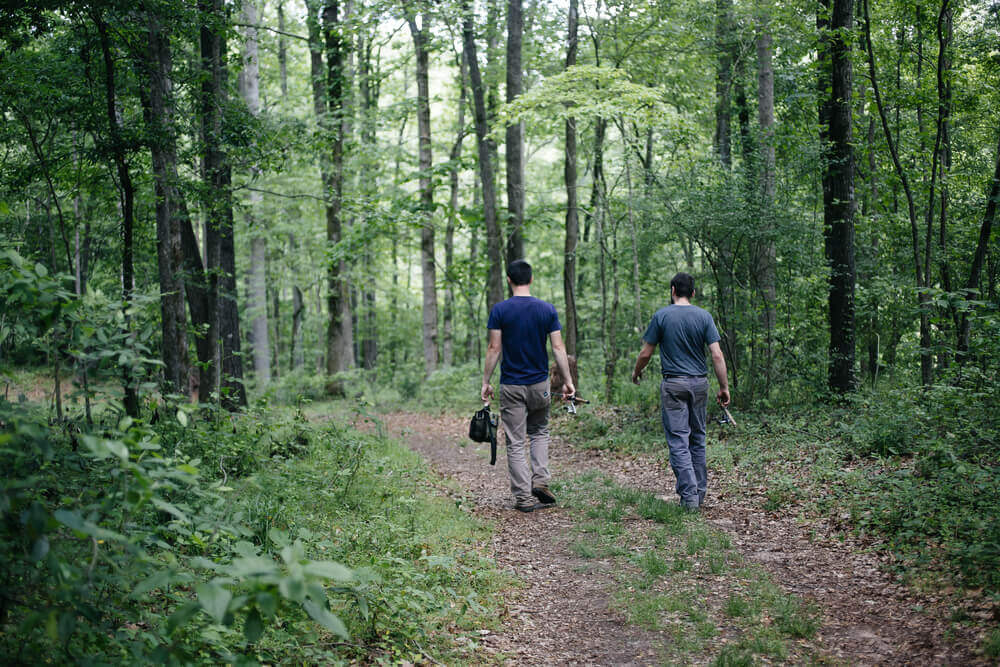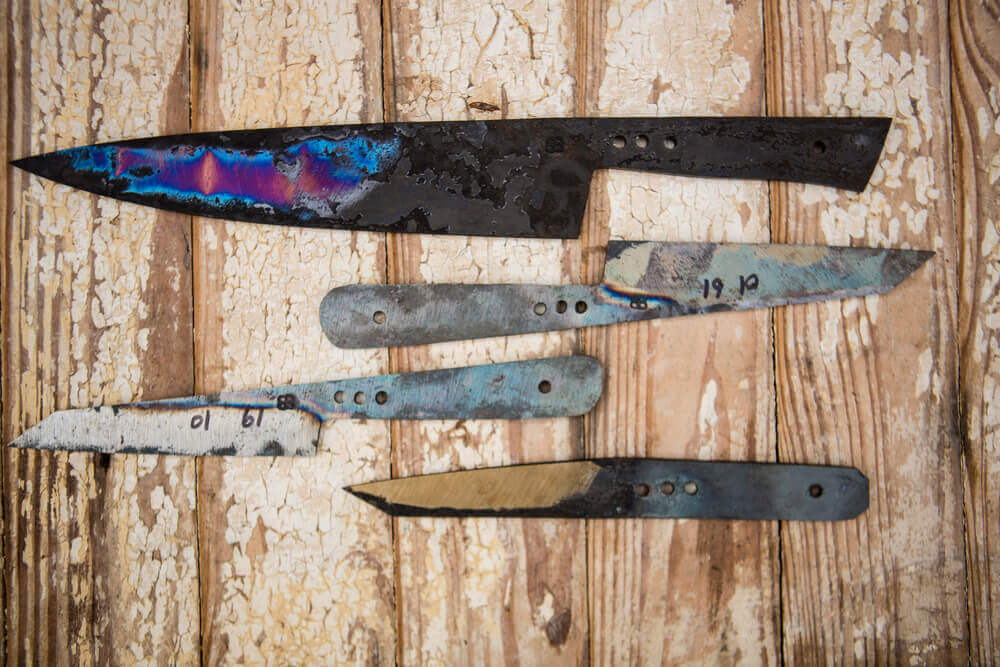 If you thought the handle was the last step, you are wrong. You can't have a $500 knife that isn't sharp enough, right? The blades are then sharpened to obsessive perfection, sent to the customer for approval and shipped out the next day. With every knife, they send a card explaining where the materials come from and all the packaging is recycled or made using reusable materials, like coffee bags from the local coffee roaster and wine corks.
A story about turning junk into luxury goods, preserving traditions and keeping memories, all while making a living for themselves and their families,it's the holy grail of craftsmanship in the 21st century |