Away Luggage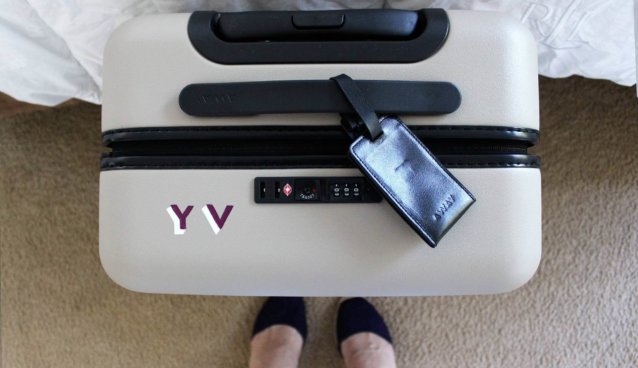 Away luggage is one of those products that makes you wonder "why didn't this exist already?". A quintessential expression of the desire to improve and innovate a common suspect of inefficiency and weird pricing.
Their website headline: "first class luggage at a coach price" summarizes their value prop. These suitcases are durable, pretty and super functional without costing more than mainstream hard-shell luggage, let me call it Samsonite for millennials.
It is hard to assign monetary value to something as simple as an integrated phone charger and the ability to monogram your suitcase Louis Vuitton-style, but those are some of the factors that end up swinging the balance in favor of Away when compared to other luggage brands ceteris paribus. Now add a good price and some pink paint and you've got yourself a brand story that beats Malibu Stacy's new hat any day.
The Away carry-on has a lifetime warranty, a TSA approved lock, a built-in battery, four wheels and it is scratch resistant. I'm usually into pink anything, but Away is into brand collaborations and they have a pink line in collab with some women that I don't know and I don't want to know. But for some reason, I need that suitcase. Monogrammed.
Update (6/3/2017): I finally got my monogrammed suitcase and I did not get the pink one… maybe that was just a phase…