Old Skool
It had to happen. As my Reebok Classics started getting old and slowly became my go-to hiking shoes, I was in the search for my new day sneaker. The Vans Old Skool Platform Sneakers are basic, yet complicated enough for a sneaker that goes well with everything from skinny jeans to long dresses. Call me practical, but at $65 a pair, I think these are a winter must-have. The only thing I would change would be making the platform taller. But then it would look weird. They know what they are doing.
Is Vans a Sustainable Company?
Vans has a sustainability program where they try to lower their environmental footprint and they have taken steps to address the use of cotton, leather, packaging materials and shipping supplies. They have also implemented vendor standards to ensure ethical treatment of workers and sustainability practices across their entire supply chain. I made a comment on a Reddit thread recently where someone was asking for ethical shoe brands recommendations, I explained that the "ethical" part comes also after you buy a product and has to do with the use and disposal of everything we buy. Also, I highlighted the fact that there are many companies that do not advertise themselves as "ethical fashion" but do have standards in place, and that when a big company like VF Corporation (Vans parent company) makes sustainability commitments, it has a bigger tangible impact compared to some of the smaller emerging labels due to its massive scale.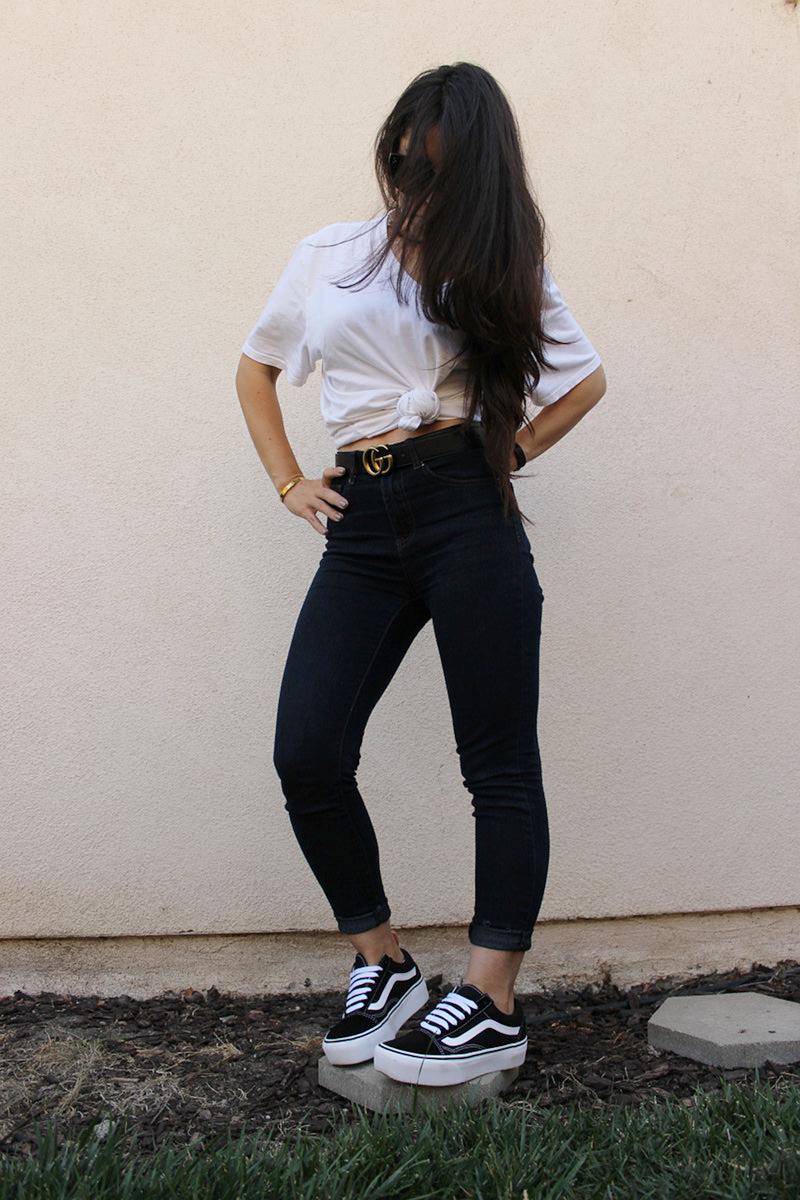 Borrowed Men's Everlane cotton V-Neck, old skinny jeans, men's gg belt, vintage messy hair. Shop Vans Old Skool Platform Sheakers at SSENSE, UO and Nordstrom.