DEVINTO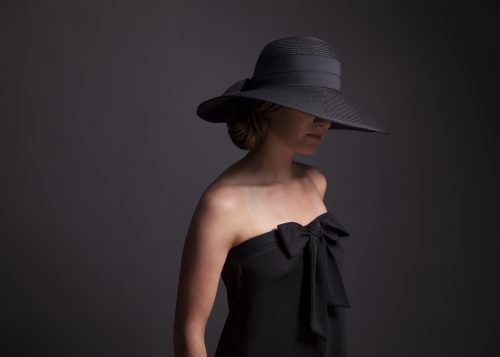 DEVINTO produces made to order and custom made clothing from sustainable, organic, natural and eco friendly fabrics. Most of the clothing produced is made with organic cotton, bamboo, hemp, wool and silk. The focus is to make fashionable, vintage inspired clothing (with a tinge of the dark and mysterious) while minimizing waste but not compromising style. DEVINTO was launched as a women's wear brand but is planning to expand into men's wear next season. DEVINTO pieces are made to order and are never mass produced thus adhering to ethical principles of fair work – each piece is hand cut to order and sewn at the studio.
Why is this company ethical?
Aiste Zitnikaite, DEVINTO's founder and designer started the brand because having worked in the fashion industry for several years and seeing the not so glamorous aspects, decided that it had to be done differently. It was important to her not to participate in mass production and the waste that it generates, the unfair wages and treatment of the workers that produce garments overseas, the insane fashion industry schedule churning out more and more fast fashion, and the environmental impact of the textile industry. That is why DEVINTO puts out one collection of samples per year, which are photographed and added to the online store and only produced to order. The design is focused on timeless elegant pieces that are made to outlast fashion fads. All the fabrics used are sourced from certified organic eco friendly producers and the garments are made at the DEVINTO studio in Cape Cod, Massachusetts.