THE-ACEY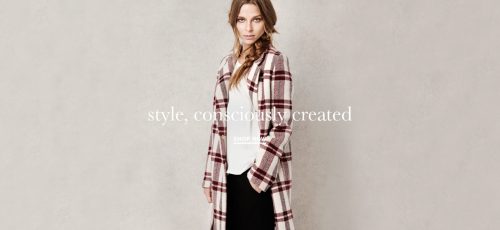 THE-ACEY
THE-ACEY is the online destination for contemporary womenswear with a conscience. Sourcing brands that embody innovation and integrity throughout their supply chain without sacrificing style. The newly launched website is designed for the modern woman that appreciates quality, transparency and simplicity.
Founded by former marketing manager for the social enterprise and cult US shoe brand TOMS, Holly Allenby set out to discover brands that meet her ethics and aesthetics after being questioned 'where can I buy responsibly sourced clothing without sacrificing style?'. Realising it wasn't easy to access these incredible brands that are doing business better, Holly created THE-ACEY a global destination for conscious consumers.
Why is this company ethical?
THE-ACEY retails brands that are working to reduce their social and environmental impact. They define sustainable style by two simple qualities, innovation and integrity, here's a bit more information on these qualities.
INNOVATION:
Our brands are clever, they think about every element of their business from source to store and are always working on new ways to improve and develop their companies, whether it's new fabrics, local factories, clever business models or everyday ways of working. Our brands always push the boundaries.
INTEGRITY:
The people and brands we work with are conscious of their outlay on the environment throughout the production chain. They also consider and care about the people behind the products they are producing.
Products:
Vegan Handbags 
Vegan Shoes
Sydney Brown Shoes 
Upcycled Leather Bags 
Cecilia Hammarborg Coats 
Camel Coats