Wabi Sabi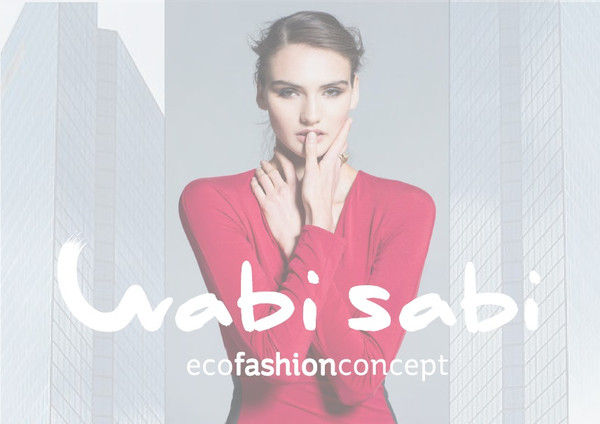 Wabi Sabi EcoFashion Concept is a women´s contemporary fashion label inspired by great design, excellent quality and sustainability. Wabi Sabi EcoFashionConcept merges wellness with fashion by using only the finest 100% certified organic fabrics to design contemporary clothing that not only looks great, but will help you live healthier and happier.
Our fabrics come from nature but we design for city life. Our collections of day to evening dresses are both fashionable and functional.
Our inspiration comes from the Japanese philosophy Wabi Sabi (侘 寂) that celebrates authenticity, utility and beauty in a visually uncluttered way. Elegance, contemporary style, luxurious eco friendly fabrics, excellent fit and expert craftsmanship characterize each piece of Wabi Sabi EcoFashionConcept clothing.
Why is this company ethical?
"Sustainability is a way of life." says Michele Cohen the company´s founder. "Through my work with Wabi Sabi I offer products that make it easy to incorporate sustainability into the lives of busy professional women like me. We need stylish, elegant, office appropriate clothing that meets the needs of our lifestyle and all the different roles we take on each and every day. Wabi Sabi stands apart from other contemporary clothing brands not only for our unique style, inspired by the philosophy of Wabi Sabi, but also because we incorporate the added value and benefits of using 100% organic fabrics that are good for the environment and good for people´s health. My mission with Wabi Sabi is to make choosing sustainability a no brainer!"
Wabi Sabi EFC uses the finest 100% certified organic fabrics, theyuse luxury quality, elegant fabrics that are organic therefore they are cultivated, transfored, dyed and finished without the use of harmful chemicals.
Our suppliers and factories have GOTS and OEKO-TEX certifications.
Production is done is small independent ateliers that employ expert seamstresses. These ateliers are also women owned and run businesses.