WORON sustainable lingerie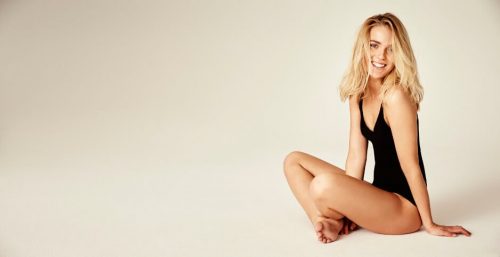 WORON is a new sustainable lingerie band, that has its core in the 'slow fashion' movement. The brand focuses on creating a timeless design, that fits both your body and your sense of style season after season. The Woron sisters have created a collection that aims to be the first thing put on in the morning and the last thing you will take of in the evening. The sisters are strongly committed to sustainability and are environmentally conscious from design, the materials to the handelig of each product.
Feminine shapes with comfort in focus, and sustainability with style! -this is the sisters motto.
The collection includes soft-bras for both everyday use and workout/yoga, panties, bodysuits and tops: and it is filled with sexy, confident and modern designs, with a strong attention to details and fitting.
Why is WORON ethical and sustainable fashion?
Anya says: I believe we all want to sustain that which is good, which we love and when its time has run out, we want to give it a good passing. And it's like this, whether it be people, animals or small things such as fashion lingerie. So we wish to transfer the 'sustain' in sustainability to our brand and product because we love it.
PRODUCTION/ THE FACTORY | The small family-owned factory our products are produced at is run by 2 generations (2 brothers and a mother). The factory has 32 employees and in-house cutting, sowing, quality-checking and packing. We've been down there to check and go through everything ourselves, so that it meets our high standards. Since it's a small factory, it's much easier to keep everything under control and have a transparent and clear process of everything that happens under production. We chose to go with a smaller-scale place as there's often a more personal approach with the workers. It's easier to get our message across about our wish for everything to be as sustainable as possible, when we have a close rapport with each other.
THE FABRIC | Every underwear garment is made from sustainably sourced fabric called Lenzing Modal, which is a fine, smooth fiber made from beech wood. It is created by turning the wood into pulp, extracting the fiber and then reconstituting the fiber so that it can be spun into fabric. The beech wood used in our Modal production is from sustainable forestry plantations growing native trees. It is cool to the touch and very absorbent, meaning less waste of water. Modal textile is less resistant to shrinkage, fading and graying than cotton, thereby extending its lifespan – that is sustainability.
SLOW FASHION | Clean and with style both in look and in our conscience is what we strive for. We've heard the sentence 'Less is More' said a thousand times, but it really is true. Our mission is to create underwear that is beautiful yet comfortable and will have longevity, so that you won't have to throw out your favorite garment every few months to stay chic.