Stella McCartney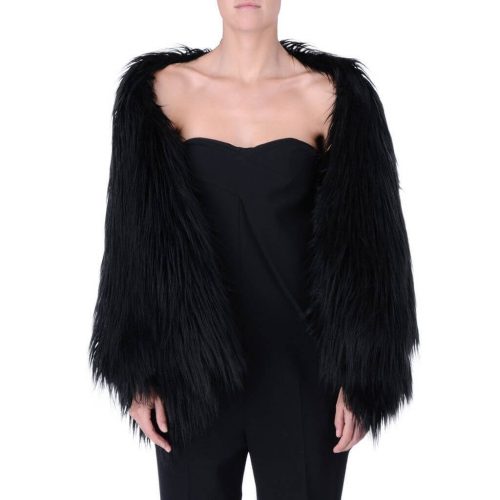 Since 2001, Stella McCartney has been one of the most visible fashion houses in the movement to end animal cruelty, improving environmental standards and creating fair working conditions in its supply chain.
Why is this ethical and sustainable fashion?
Stella McCartney is one of the pioneers of sustainable and ethical fashion and eco luxury. They define themselves, like their creative director, as a vegetarian company, setting themselves apart from may other high fashion designers who do use leather and real fur in their collections. Stella McCartney uses only vegan leather and faux fur.
But their commitment goes beyond veganism, as the company has clear sustainability goals and environmental standards, part of the greater commitment of their parent company, Kering. This designer was the first one of its kind to create eco fashion that appeals to consumers via design first and ethics later. Here are some of the company's sustainability goals:
25% reduction in carbon emissions, waste and water usage resulting from the production of products and services, while accounting for the growth of the business.
100% of paper and packaging will be sourced from certified sustainably managed forests with a minimum of 50% recycled content.
100% of hazardous chemicals will be phased out and eliminated from production by 2020.
Stella MCartney has been PVC free since 2010 and are still working to become more sustainable. Additionally, their sourcing policies are a reflection of their commitments to more ethical and sustainable fashion, for example, refusing to sell fragrances in China, where animal testing is required.
In regards to ethical trading and human rights, the company is part of the Ethical Trading Initiative, commuting to safe and humanitarian working conditions and protecting workers from exploitation or discrimination. Overall, the company makes constant efforts to ensure that their products are made with integrity.