Made to Last
Everlane is one of the pioneers of transparent supply chain fashion. With a startupy work philosophy and a clear business model, the California-based apparel retailer has become one of the biggest names in ethical fashion. With a direct-to-consumer model and a focus on simple, timeless designs, the company navigates the worlds of mainstream and conscious fashion, because, who said that they were mutually exclusive?
Why is this ethical fashion?
In every Everlane product page, you will see a breakdown of the product's cost, so you know exactly how much of the final price goes to the company and to pay for transportation, materials and labor. This very simple, but yet powerful piece of information is a great example of transparency. Even when those numbers don't really tell you anything by themselves (and there is not a third party certifying their accuracy), information is a luxury that allows us to get a clearer picture and, with the help of other sources, can help us assess whether the price we are being charged is fair or not.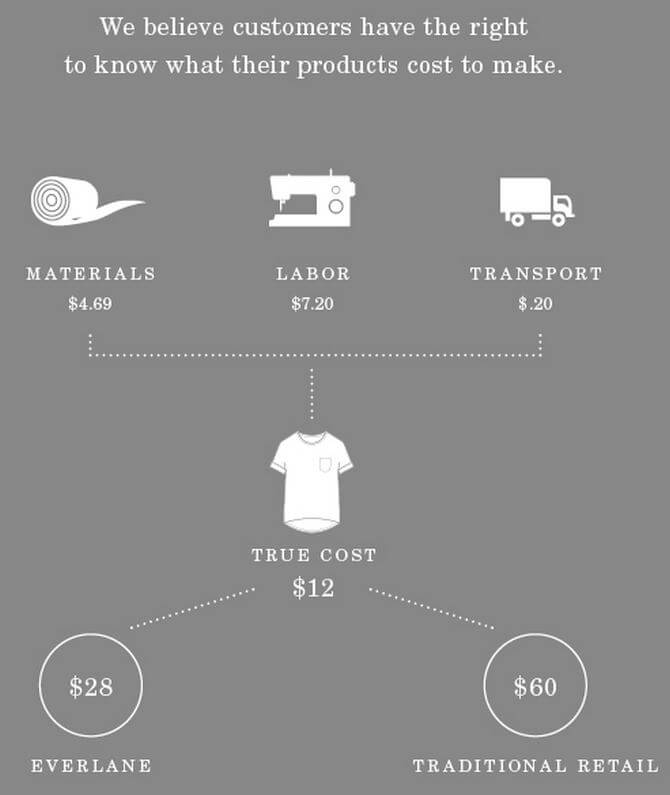 They also disclose a lot of information about the factories in which their products are made, check out the Tee and Sweatshirt Factory and The Shoe Factory.
Aside from the great level of transparency and simple designs, we like the fact that Everlane is just a good business, they don't claim to be saving poor villages or donate money to X and Y cause, they are just making products the best way they can.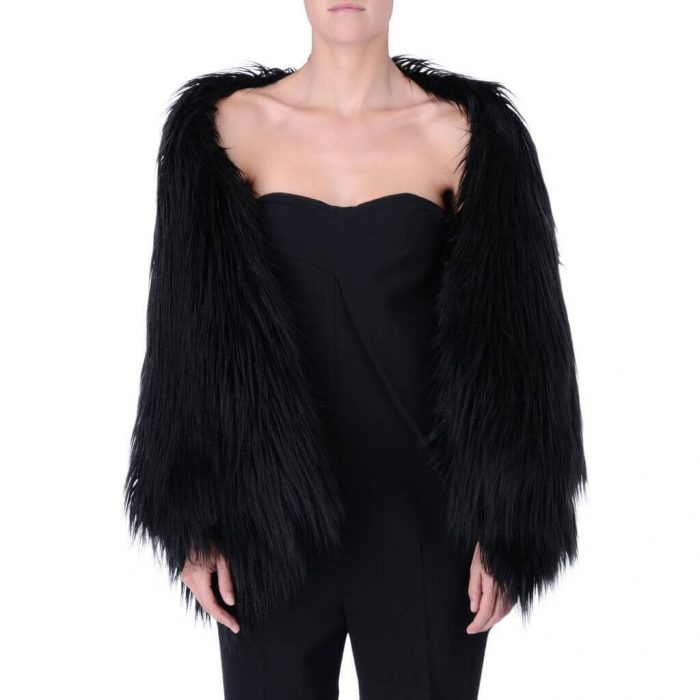 Since 2001, Stella McCartney has been one of the most visible fashion houses in the movement to end animal cruelty, improving environmental standards and creating fair working conditions in its supply chain.
Why is this ethical and sustainable fashion?
Stella McCartney is one of the pioneers of sustainable and ethical fashion and eco luxury. They define themselves, like their creative director, as a vegetarian company, setting themselves apart from may other high fashion designers who do use leather and real fur in their collections. Stella McCartney uses only vegan leather and faux fur.
But their commitment goes beyond veganism, as the company has clear sustainability goals and environmental standards, part of the greater commitment of their parent company, Kering. This designer was the first one of its kind to create eco fashion that appeals to consumers via design first and ethics later. Here are some of the company's sustainability goals:
25% reduction in carbon emissions, waste and water usage resulting from the production of products and services, while accounting for the growth of the business.
100% of paper and packaging will be sourced from certified sustainably managed forests with a minimum of 50% recycled content.
100% of hazardous chemicals will be phased out and eliminated from production by 2020.
Stella MCartney has been PVC free since 2010 and are still working to become more sustainable. Additionally, their sourcing policies are a reflection of their commitments to more ethical and sustainable fashion, for example, refusing to sell fragrances in China, where animal testing is required.
In regards to ethical trading and human rights, the company is part of the Ethical Trading Initiative, commuting to safe and humanitarian working conditions and protecting workers from exploitation or discrimination. Overall, the company makes constant efforts to ensure that their products are made with integrity.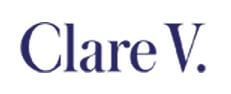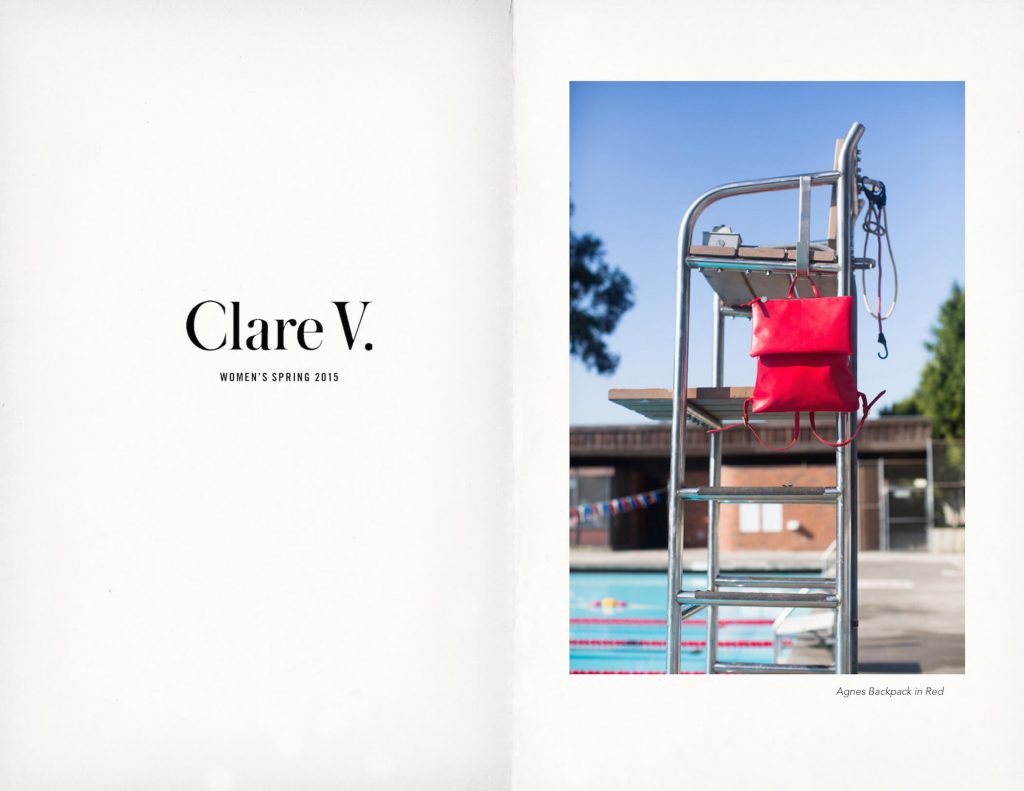 Clare V. is a LA based accessories label. Clare Vivier started making handbags and other accessories in 2008 and her collections are functional, yet stylish and with a French feel to them; flat and folded clutches, messenger bags, laptop cases, crossbody purses and timeless totes are made in Los Angeles, where the designer has strong ties with the fashion community.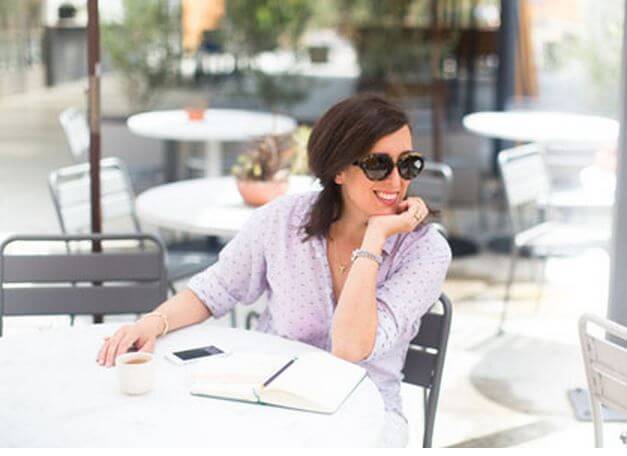 The popular oversized clutch/laptop bag is one of the label's staples and since we love multi-functionality, it is definitely our favorite piece of her collection.
We love the simplicity and beauty of her designs, the color schemes and the versatility of each piece. Effortless, stylish accessories  that mix really well with our slow fashion lifestyle.
This is what a a PR representative said when we asked if everything was made in the USA:
Yes – everything is made in LA.  Additionally, the brand buys leather from all over the world and then uses as much of the hide if possible, so we try and make use of scraps when we can, too.
What's not to love?
Why is this ethical fashion?
Made to last
Made in USA
No waste policy
Timelessness design
Featured products: