The Ultimate Ethical Fashion Guide
Being a more ethical consumer shouldn't be hard. As a matter of fact, it's very easy, there is one major rule that is the base of it all:

I could stop here, since this is pretty much all you need to do. Buying fewer clothes will simply decrease the environmental impact of the fashion industry since the decreased demand will signal producers to make fewer things and thus, pollute less. Easy, right? If only.
Not only is it difficult to convince anyone not to buy cheap and decent quality goods, but some of us can't even do otherwise. Cheap clothes are a blessing as much as a curse; developing countries like Bangladesh rely on garment manufacturing as it represents a high percentage of their economic activity and growth, also, this story about Kenya's secondhand clothing market made us realize the hidden benefits of excessive demand for apparel.
Many ethical fashion brands fall in the luxury category and the prices are prohibitive for many, especially those used to shop at fast fashion retailers. But there is a point we've been missing, and that is: it's not about finding the most eco-friendly bands or even banning yourself from ever shopping at certain stores (which I have done, but  don't consider a requirement); it's about a change in perspective, a paradigm shift, a revolution.
My purpose with this guide is to give you a basis so that you can start creating your own opinion and know which questions to ask. I used to be a fast fashion shopper too, and I simply decided it was not a good or smart use of my money.
The fashion industry, in essence, depends on the changing consumer preferences of different designs and colors, innovative trends and affordable "cool" things. But also many other industries, or every industry. The desire to consume drives the world, as consumers we establish what we want and how much we are willing to pay for it; hence we have a responsibility for demanding products that take sustainability, transparency and human rights into account. But the other side of it is creating a pattern that allows us to be happy with less, realizing that things cannot make us happy and that a new dress will not make us prettier or more interesting. I believe that at the core of the slow fashion movement, there is a recognition for minimalism as the ultimate essence of style, and to do minimalism well, factors like body shape and personality are the most important, not trends or brands.
I think about my closet as a long term investment, neither than a consumption good, like food or soap. Like in an optimal portfolio, a well-structured mix of garments will maximize each item's useful life and versatility, maximizing your total return, or what I have called FROI (Fashion Return on Investment). You want to minimize your risk and maximize your happiness, here are some potential risks when buying clothes:
– A trendy item is no longer going to be trendy in a month
– Your new wool coat is wonderful, but it's heavy and not very flattering for your figure
– Colorful shoes are harder to mix with different clothes
– Those buy 1, take 2 tops were a great deal, but they are kind of ugly
On the other hand, here are the attributes you want in your closet:
– This goes with everything
– This makes me look great
– This is very comfortable
– I can wear this to work and to go out
– I would wear this every day if I could
Your objective is to have enough clothes where you have something for every occasion and that fits your lifestyle, but not too many that you have some pieces just laying around unworn for months or obsolete altogether.
There is still some confusion as to what does "ethical fashion" really mean in a way that I find dangerously similar to the misunderstandings on the slow food movement. Here are my favorite ones:
Just because it's made in a "more sustainable" way, it doesn't mean it's good for the environment
In the same way, some people think they are doing their bodies a favor by using low-fat margarine or eating gluten free cakes, some think that by wearing organic fabrics and shopping at ethical fashion stores they are doing the environment a favor. It's not that better-sourced clothing is good for the environment; it's just less bad. You are still using up resources like water and soil and polluting in some scale. When you make the choice to get something new, looking for a secondhand item or for an eco-friendly garment would be the best way to go, but the real environmental impact will depend on how much you wear it, how much you wash it and what you do with it once you don't need it or want it anymore.
Ethical fashion doesn't mean throwing your old clothes away
This is arguably the worst thing you could do since the damage is already done. Instead, look for ways to mix and match your old clothes to increase their usability and make them last; don't treat them as disposable just because they were cheap. Your cheap Forever 21 shirt is not the problem, the problem is disregarding the true costs of demanding clothes at such a high rate as we do sometimes "just because it's cheap", the real costs are being paid by the environment and workers in developing countries.
You don't need to spend more to be an ethical fashionista
Yes, buying clothes made under certain standards like fair trade or GOTS can cost more, but buying good eco-friendly garments is only part of a true ethical strategy. Getting clothes from thrift stores is a great way to spend less while getting a good value and reducing your carbon footprint.  And only if it needs to be new, then you can look for an ethically sourced alternative. If you are creative and have some sewing skills, the options are endless, you can change the fit of every piece of clothing and renew a pair of pants within minutes. Unfortunately, this is one of the skills I do not possess just yet.
Secondhand clothes
These are some good sources for used clothes:
Your local thrift store
eBay (I got an Alexander Wang top for $20!)
Rentez-Vous (Europe)
Although, take into consideration that just because you are shopping secondhand garments, it doesn't mean that you can let go and buy tens at a time (well, you can… but you shouldn't). Keep your personal style and a strategy in mind when thrift shopping, since buying in excess is just as bad as buying a lot of cheap new clothes.
Some people have been very critical about secondhand clothing markets since according to some, they have helped the decline of African clothing industries. Others say this informal activity creates an opportunity for African families to make some profit from the sale of such garments.  This paragraph from Elizabeth Cline's book Overdressed: The Shockingly High Cost of Cheap Fashion says it all:
Most Americans are thoroughly convinced there is another person in their direct vicinity who truly needs and wants our unwanted clothes. This couldn't be further from the truth. Charities long ago passed the point of being able to sell all of our wearable unwanted clothes. According to John Paben, co-owner of used-clothing processer Mid- West Textile, "They never could."

Source: slate.com
Clearly, there are two sides to this story, and in reality, there are good and bad things about thrift shopping, but buying in moderation, keeping your style in mind and not going crazy over every discounted name brand sweater is a good thing.
Does this mean you should not donate your unwanted garments to goodwill? Well, ideally, you wouldn't do it that often, since you shop to last and you have good quality clothes that are easy to wear. The problem is the excess and disregard for where your old clothes are going to end up. In her book To die for: Is fashion wearing out the world? Lucy Siegle discusses data that reveals where your donated clothes really go.
My advice would be to find an alternative before donating: selling it, giving it to a friend or transforming it into something else. Donating should definitely be at the bottom of the list.
I had a pair of shorts that was starting to look a little old and I turned them into my favorite distressed denim shorts ever!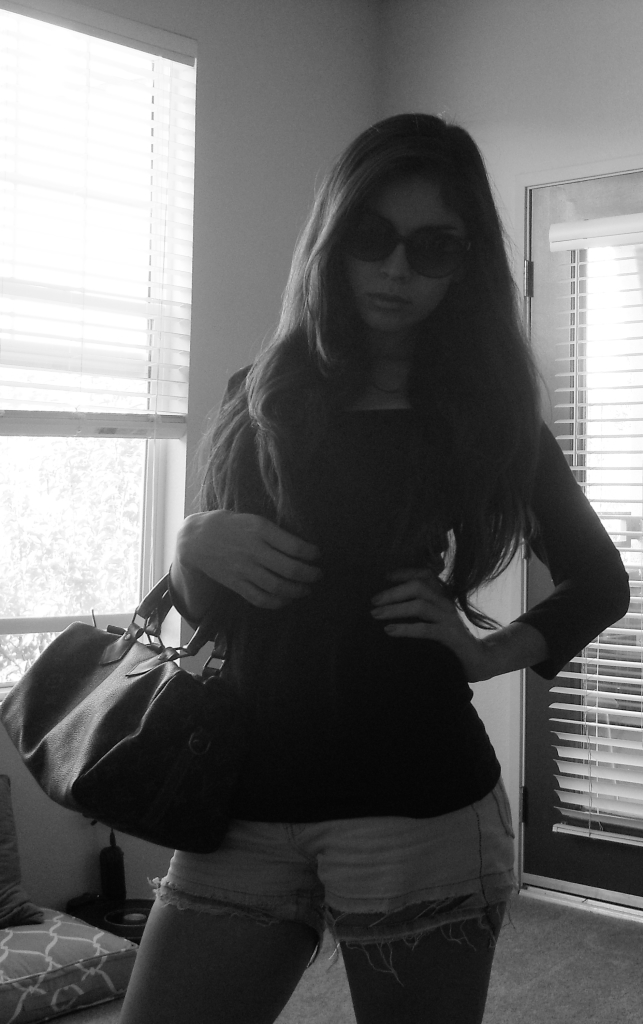 Step by Step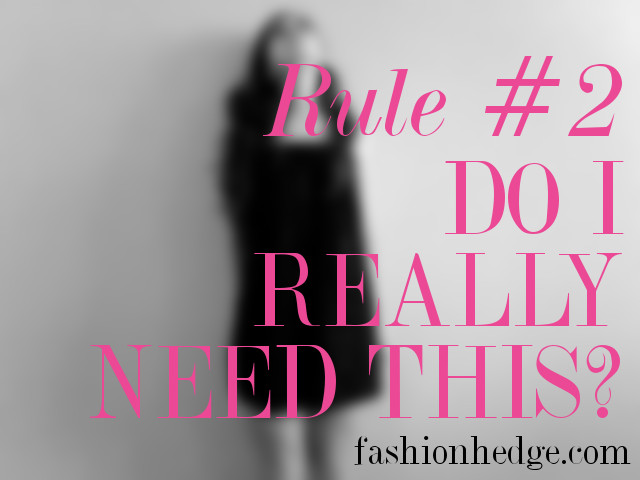 My 10 steps to be a more ethical fashion consumer
1- "Do I really need this?"
2- "But really, do I???"
3- Could I combine this easily with the rest of my wardrobe?
4- If you can, still ask one more time: "do I fucking need this?"
5- Could I wear this 4 times per month or more in different occasions?
6- Does it compliment my body shape?
If all those answers are affirmative, then you proceed to shop for the item:
7- Can you get it secondhand (at a thrift store, eBay, Twice, Poshmark, or a friend)?
If it has to be new:
8- Can I get it ethically made?
9- If not, buy something that is awesome, timeless and that will last
10- Once you don't need it anymore, contemplate selling it, trading it with a friend, altering it or re-purposing it
Ways in which a garment can be ethically made
Source of the raw materials
The use of less resource consuming fibers like bamboo, organically grown cotton, ethically produced silk, recycled fibers and other natural fibers that require less processing and chemicals is a great first step. Although organic farming is not the best solution, the environmental impact depends highly on the specifics of how cotton is being grown, for example. My preference is fabrics like bamboo, that require by nature less water and pesticides, also, recycling clothes seems like a great alternative but again, you have to look closer at the processing and how many water or synthetic products are necessary to recycle an old garment.
The origin of a more ethical fabric also has to do with the conditions in which the crops were grown, making sure that farmers are being compensated in a fair way for their work and that they are not being exposed to unnecessary risks is a hard task, but entities devoted to reinforcing fair trade policies are helping give these issues more visibility.
Overall supply chain management
Ensuring transparency in regards to who makes the products and under which conditions is vital for a transparent supply chain. Adopting global fair trade standards and safety regulations are some of the policies to look for when evaluating a company's supply chain. Making sure animals are not being hurt, that the manufacturing and distribution processes are clearly mapped out gives us security about the transparency and claims of a company.
In the United States, the California Transparency in Supply Chains Act "requires retail sellers and manufacturers doing business in the state to disclose their efforts to eradicate slavery and human trafficking from their direct supply chains for tangible goods offered for sale…", for example.
Members of the World Fair Trade Organization, Fair Trade International, Fair Trade USA and Fair Wear Foundation, among other organizations, try to ensure compliance with minimum working standards, particularly in developing countries.
Environmental impact considerations
Dyes, wastewater, office supplies, fabrics, buttons, thread, transportation, use of recycled or upcycled materials and other manufacturing conditions are some of the factors that can be controlled to reduce the toxic substances released in the environment and the resources consumed. Not many companies state this clearly and those who do can't be 100% trusted, but there are tricks to know those details. If they have no idea of what you are talking about, then most likely they aren't making any conscious efforts, but if they give you good information, ask for details. The good ones will tell you more than you have time to process.
 _____
As you can see, there are many ways in which clothes can be ethically made. In most cases, what you will find is a combination of these features. Nobody is perfect and there is still not a way to produce anything without some environmental impact, however, I love to see what companies come up with to reduce their carbon footprint while reducing costs and trying to build a brand. Not easy.
Fashionhedge ethical fashion features
We consider a set of variables to identify companies as ethical and they have to do with the aspects discussed previously:
Eco-friendly

 Recycled, upcycled, repurposed, refurbished raw materials, lower water consumption and elimination of polluting agents.
Fair trade 

 Fair wages paid to workers in developing countries and promotion of acceptable working conditions.
Organic sourcing

Even when there are still problems with organic farming and it's not a bulletproof method of creating sustainability, improvements in the long run could help make it more efficient and serve its main purpose of decreasing toxic substances in our environment.
 Transparent supply chain
 Knowing where things come from, where clothes are manufactured and the conditions and parties involved in each step of the production process are key to assess the sustainability and ethics of a brand. Nothing to fear, nothing to hide.
Women empowerment
 The great Christopher Hitchens said: "we all know there is a cure for poverty, it's a rudimentary one, it does work though, it works everywhere for the same reason, it's colloquially called the empowerment of women… It's the only thing that does work: if you allow women some control over their cycle of reproduction so that they are not chained by their husbands or by village custom to annual animal type pregnancies, early death, and disease… If you free them from that, and if you are generous enough to throw some seeds and a little bit of credit, the whole floor culturally, socially, medically… of that village will rise, it works every time". Allowing women to create their own income is an essential piece to making them more independent and put them in a better position to succeed and be happy.
Made in USA

Here, we explain why we like made in America, namely: accountability, minimum standards, public pressure and job creation.
Buy to last

Increasing the useful life of a garment or accessory is equivalent to buying less. Making clothes less disposable will help reduce the unsustainable consumption pattern we have achieved today.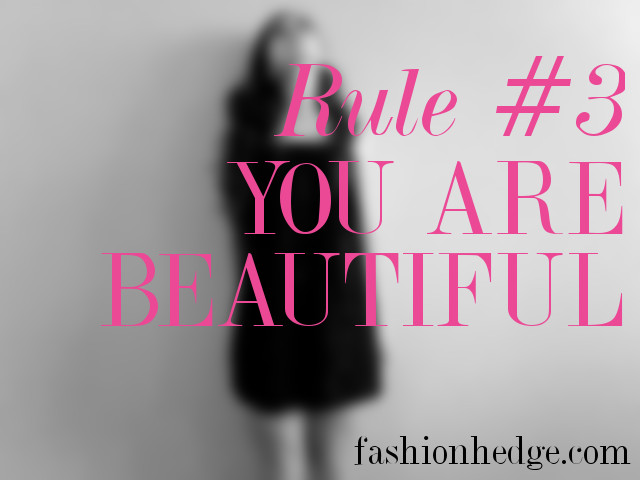 Real beauty

One of the most important realizations necessary to be happy with less is that you don't need fancy clothes and a lot of makeup to be pretty. Beauty comes from within; self-esteem, confidence and taking care of your body will do more than any expensive clothes.
Less makeup

Some women think it's necessary to modify your face with primers, concealers and an army of powders. Rather than hide, change and modify, makeup should only enhance lightly some of your features and be fun. You don't want to look dead when you're not wearing any makeup!
Slow food

Part of looking good is paying attention to what you eat. The weird trend to take pictures of extremely unhealthy foods like ice cream, iced coffee, macaroons, cupcakes and candy in the fashion blogger world proves the disconnection with what is really important for real beauty.
Minimalism

The true essence of style is in the basics: choosing the right shapes and cuts will have a bigger impact in creating a style than brands and trends. Also, a chic minimalist wardrobe never gets old!
Love for animals

We oppose cruelty in fur farms and using domestic animals to make fur, practice that has been identified in China for some American high-end brands. Faux fur all the way (beware of fake faux fur!).
Vote with your money

 The ultimate sign of approval in today's society is a credit card swipe. If you love what a company is doing, even if it will cost you a little bit more than a traditional brand, it is worth supporting it and show you appreciate the efforts they are making.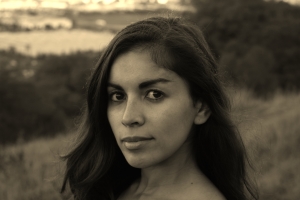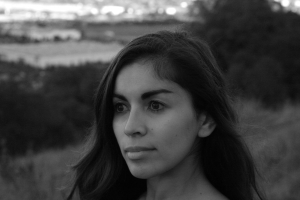 No makeup! :)
Resources
 For clothes
Books
Overdressed: The Shockingly High Cost of Cheap Fashion
To Die For: Is Fashion Wearing Out the World?
We are what we wear: Unraveling Fast Fashion and the Collapse of Rana Plaza
 Wear no Evil:  How to change the world with your wardrobe
* Note: these links are only of websites and brands that I have studied and have knowledge of, this is not a complete list of the options available but some of the ones I have had the opportunity to look at more closely.
A good resource I have put together is my Sustainable Fashion Twitter list. Here, I have added brands and individuals that have some connection with slow fashion, I have not verified most of them, but it's also a great place to start if you are looking for ideas as a consumer.
 Now what?
Get involved! Knowledge is the best weapon to fight injustice and indiscriminate pollution. Do your own research, find out the facts behind the marketing and make informed buying decisions. There is not a perfect solution, but only knowing the facts, can we begin to try to help.
As for myself, I have some work to do reorganizing my wardrobe and re discovering old clothes that might have been hidden for a while in the chaotic space that is my closet. I will post further developments on this matter soon.
What is important is your long-term outlook, not a purchase here and there. A lot of people can get very passionate about this, but when you are feeling too overwhelmed, remember: it's just clothes.