Top 7 High Quality Denim Options
High Quality Denim
As I decided what to wear for holiday parties, I started thinking about jeans and when are they appropriate. If you live in California the answer is: always, which can conflict with people like me who like to dress up. Then I realized I need some new jeans and started looking for denim made in more sustainable ways or manufactured in the USA. These are my results of the best places to get your denim fix.
If you want a good pair of vintage, great cut, classic jeans, you have a few options: 1. make them yourself, 2. thrift shop or 3. the internet's diverse new and vintage denim apparel market. Looking for options that didn't imply buying new and cheap jeans, but rather high- quality timeless jeans, I often look in thrift shops for high-waisted small sizes that fit exceptionally well and that need little to no adjustments, but those jewels are hard to find and if you, like most of us, don't have a lot of time to waste, the following resources could help you get  your jeans in a more cost-effective way. 
1. RE/DONE
RE/DONE makes one of a kind jeans from vintage American denim,  the old pairs  of jeans are  hand-picked, cut and customized in Los Angeles to create perfect straight skinny and boyfriend cut pieces.  Styles are limited, given the nature of the product, so if you find something you like, order it right away since it won't be there forever! You have 14 days to return them if they didn't fit perfectly.
Price range: $230-$330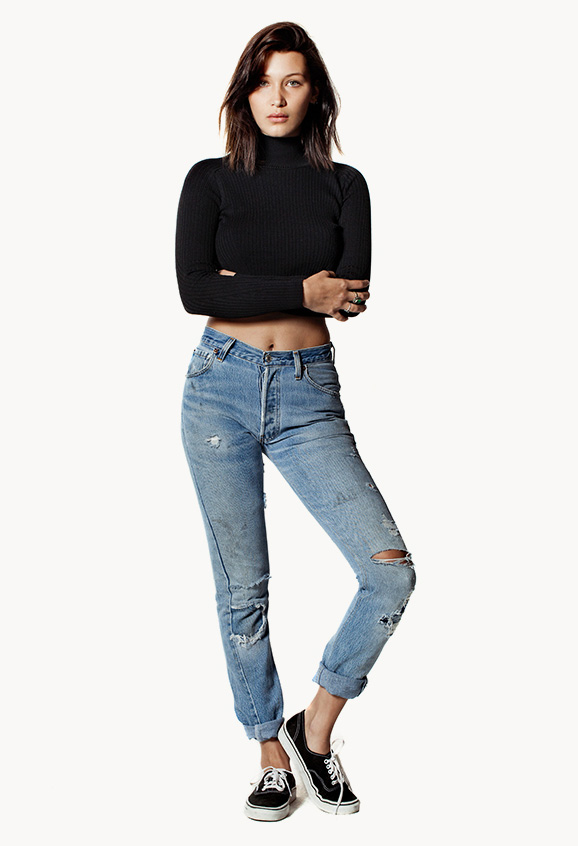 2. Seamly
Seamly has the these mid-rise skinny jeans, available in black and indigo denim, they are made with excess J. Crew stretch denim in Denver, Colorado. Seamly has a feature where you can vote for your favorite designs before they get made, a really smart move from a company that wants to go back to making apparel in the USA offering great basics made with surplus fabrics. Because the fit is so important and sometimes hard to assess without trying the clothes on, I always look for easy returns, which is Seamly's case!
Price: $79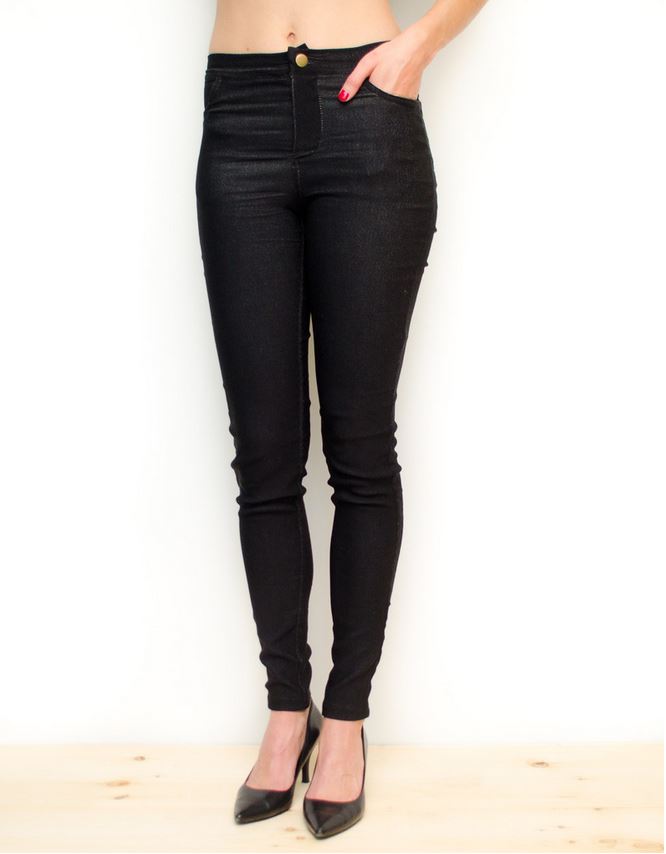 3. Etsy
I found that Etsy is a great place to find high-waist Levi's jeans and shorts! At variable but very affordable prices, you can find a great selection of brands like 7 for all Mankind and True Religion. As expected, you have to be very selective and dig for the truly awesome pieces when buying secondhand, but they are out there, if you have the time to look.
Price range: $30 and up.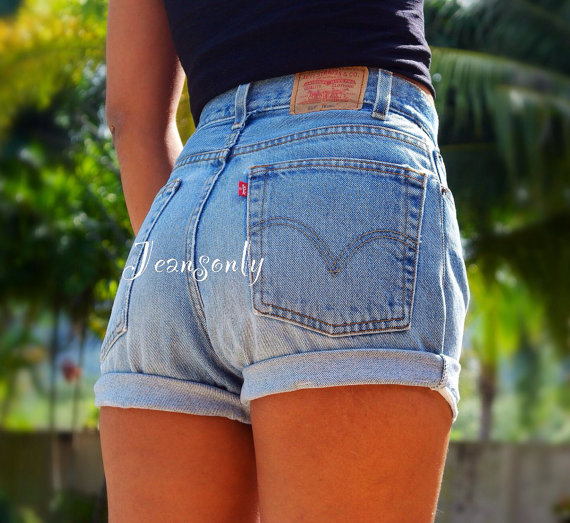 4. Paige
Paige has the best skinny and boyfriend selection (of jeans, that is) I have seen in a while. My favorite ones are below and I like Paige because it's made in America and I try to look for the items made mainly with cotton, since they have different cotton, polyester and spandex blends.
Price range: $150-$250
 This is my favorite high-rise ultra skinny pair ♥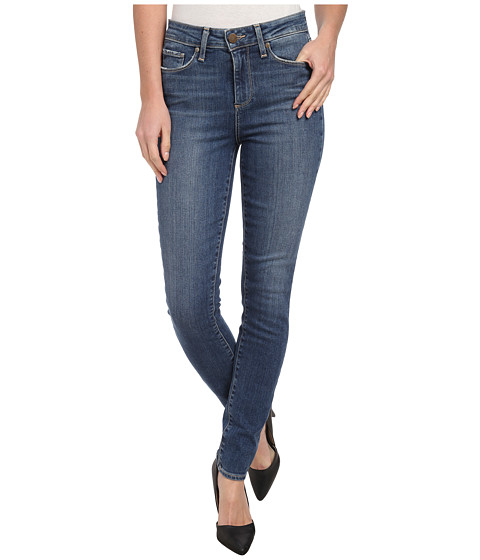 Paige Hoxton Ultra Skinny in Miles
 5. eBay
eBay, yeah! Basically everything. Here are two great finds I got after a little searching.
Price range: $10 and up.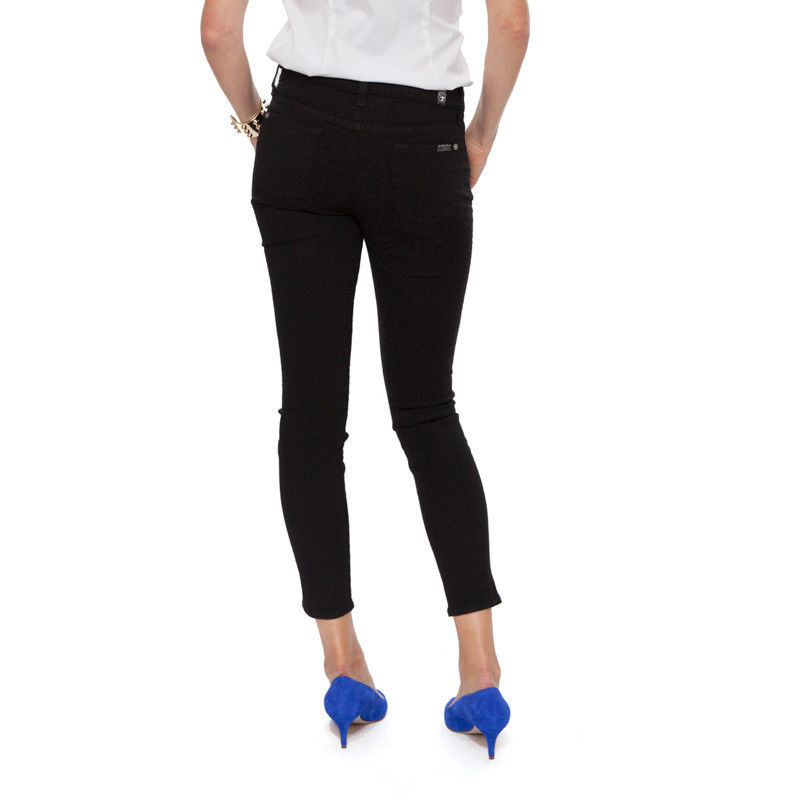 7 for All Mankind Roxanne Skinny Jeans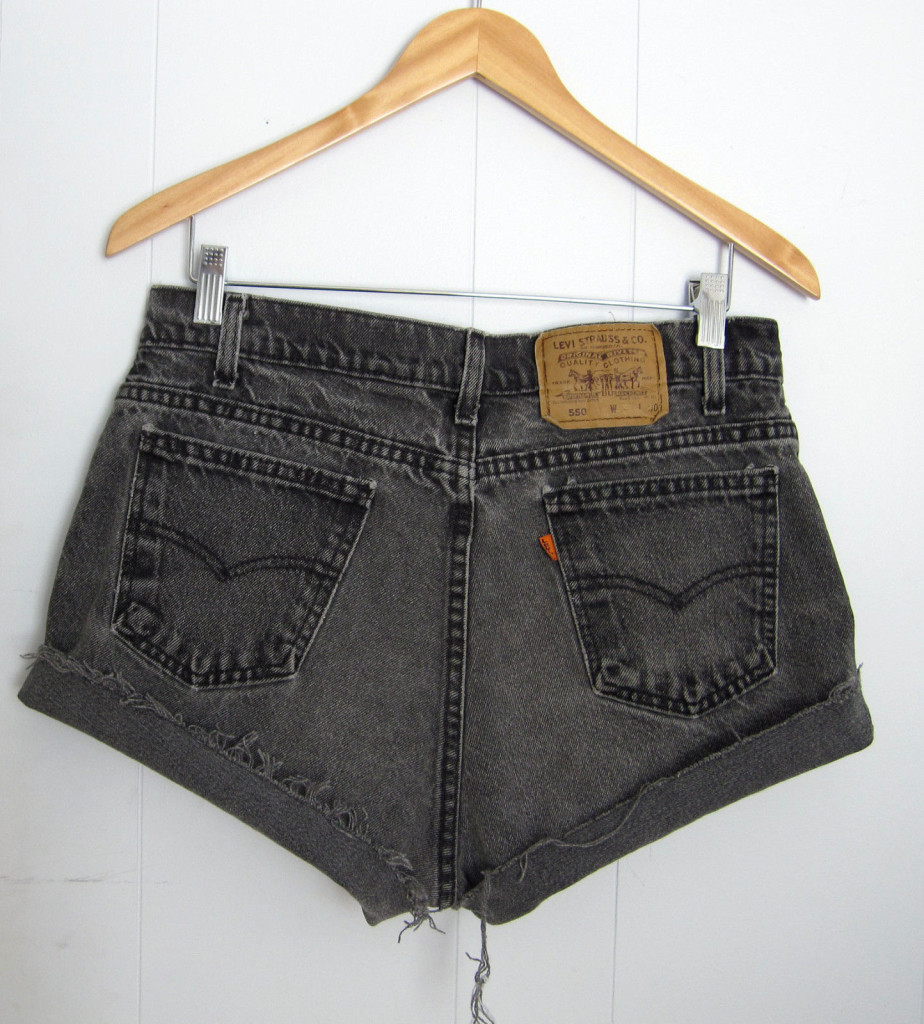 Levi's Faded Black High Waisted Cut Off Denim Shorts
6. Twice
In Twice, the secondhand clothing marketplace, you can find brands like Levi's, Madwell, JBrand, Marc Jacobs and Ralph Lauren, among others.
Price range: around $30.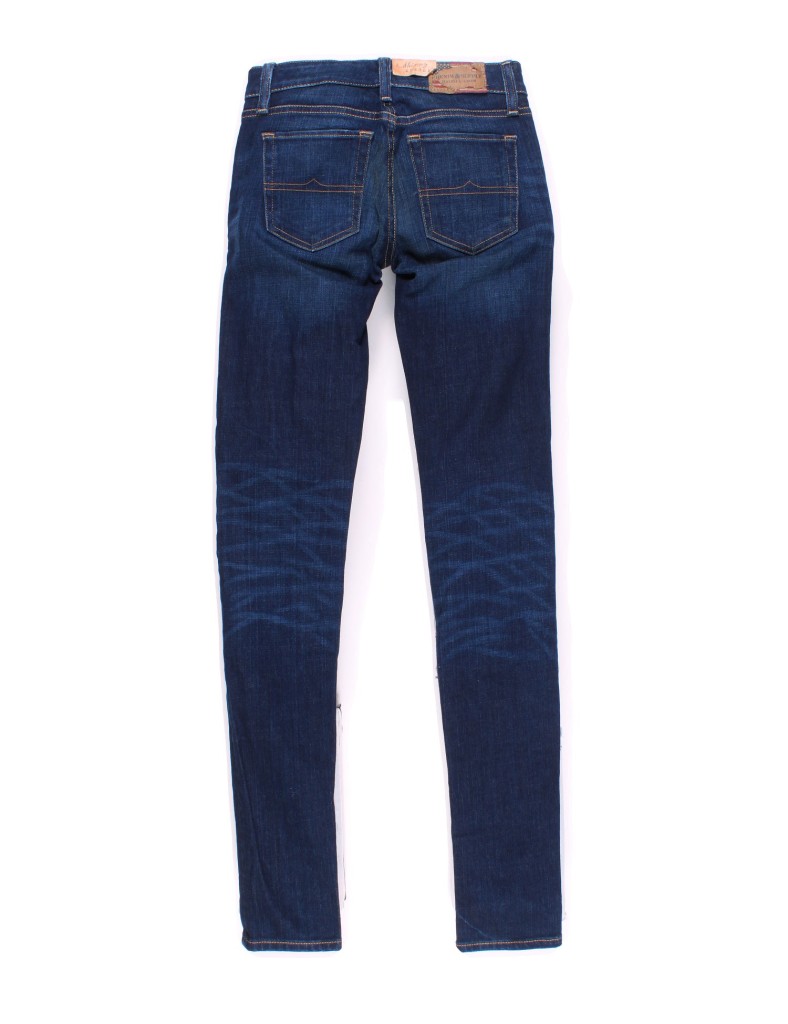 7. Made in USA designer jeans
Before the horse shoe in the back pockets became a little tacky and women realized $300 jeans didn't always make their butts look great, everybody wanted a pair of 7 or True Religion jeans, but fast fashion and good looking $15 denim had a noticeable effect on such brands. Once worn by celebrities everywhere, designer denim brands like True Religion have had a rough decade and some of these companies have struggled to position themselves in the world of cheap fashion. Even when I consider myself a smart shopper, can make most things work, all my senses said "no", I have always wanted a pair of designer jeans, even if just for experimentation. I forecast a comeback of designer jeans given the increasing consumer concerns over quality and outsourcing policies, as proof Alexander Wang just launched his denim line, which is not made in USA, but it puts denim in the spotlight after being abandoned for a few years by high-fashion lovers.
The truth is that some of my best jeans have not been brand names and the best fitting ones have come from mixed sources, but there comes a time in our lives where we have to decide if designer jeans are worth it. My solution to this is simply to try them on with zero risk (Zappos offers free shipping both ways and a whole year to make returns). By this point, you must have noticed that I am all about high waist and skinny size zero everything, I was born in the wrong era for denim trends and was a victim of the ultra low rise virus a few years ago, now, I just want mom jeans. Low rise are not super good for me and anything non-skinny makes me feel fat, so, no thanks. I invite you to figure out if you were also a victim of trends and try on different styles!
Here are my favorite Made in USA designer jeans: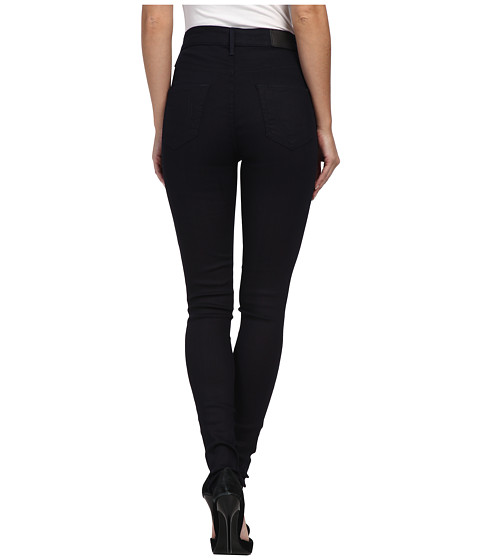 True Religion High Rise Halle in Rinse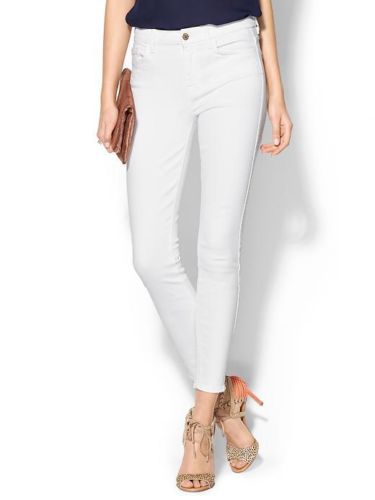 7 For All Mankind The High Waist Skinny in Blue Black
---
Here are some brands of made in America designer denim you can take a look at:
7 For All Mankind | Los Angeles
Agave Denim | California
American Apparel | Los Angeles
Baldwin Denim | Kansas City
Bullet Blues | Florida
Citizens of Humanity | California
David Kahn | Los Angeles
Imogene and Willie | Nashville
J Brand | Los Angeles
Joe's Jeans | Los Angeles
Karen Kane | Los Angeles
Lucky Brand | Los Angeles
Paige Denim | Los Angeles
Pointer Brand | Tennessee
Rag & Bone | California
Raleigh | North Carolina
Rouge Territory | Los Angeles
Roundhouse | Oklahoma
Tellason | North Carolina
Todd Shelton | New Jersey
True Religion Brand Jeans | Los Angeles
Conclusion
Before writing this post, I had no idea there were so many made in the USA brands, yes, some of them are expensive and in the "designer" category, but as I minimize my clothing purchases, I am now more open to spend in good quality. I was also very excited to see all the secondhand alternatives at great prices. My best denim has been secondhand and I strongly prefer this option to new jeans, but when the time comes to get something mew and high quality, I have all the information I need!