Are luxury fashion brands sustainable?
Have you ever wondered if higher price tags mean more resources to care for the environment? It would be not only silly, but short-sighted to bundle all luxury fashion brands in the same handbag. Unlike a recent article on The Guardian titled "Luxury brands: higher standards or just a higher mark-up?", we don't think you can talk about the luxury category as if there were not enormous differences between companies. So, we decided to select a sample of the biggest global luxury retailers and rate them according to two major categories:
Disclosure: can you easily find information about the company's stands or policies regarding sustainability?
Measurable data: is there a way to quantify each company's efforts and claims of trying to become more sustainable?
We also considered press sources and whether the sustainability claims come up in certain sites dedicated to PR who publish sponsored content or that don't offer supporting evidence for their claims?
Kering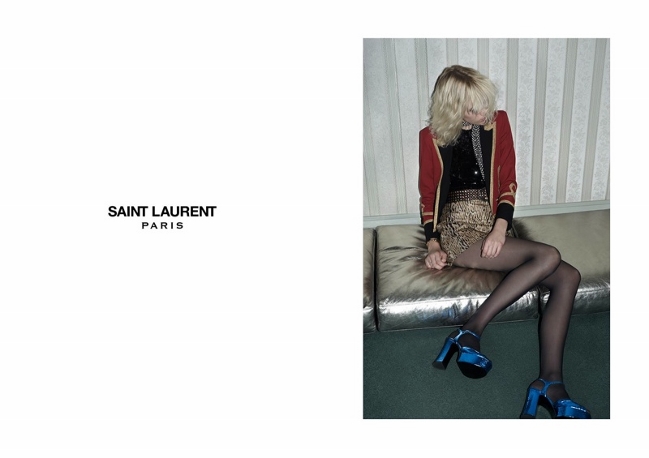 Disclosure: A
A full sustainability page with their commitment widely discussed and explain throughout their various reports shows that the company is aware of the importance of sustainability for their target customer and their brands' equity. They use what they have called an Environmental Profit and Loss statement (EPNL) a more sophisticated way to integrate sustainability in business decisions.
Among the group's targets:
Evaluating suppliers at least every 2 years.
Reducing carbon emissions by 25%.
Being PVC free by 2016.
Measurable data: A-
The company details its sustainability targets for 2016, which are perfectly quantifiable and they have been known since April 2012, when the sustainability plan was launched. They comment on the progress made thus far and the actions they are taking to accomplish them. We missed a better quantified progress status, like: "on our goal of having 100%  of leather coming from domestic livestock, we are 90% there".
Kering gets a good amount of press just by being Kering, but not only were most of the articles mainly informative, but there was almost a lack of press about their efforts in this area. The name Kering is not as well known by the public as some of its brands (Balenciaga, Saint Laurent, Gucci, Stella McCartney, McQ, Puma and Volcom, among other), so that may be part of it. For comparison, we can see how H&M is publishing multiple articles about how committed they are to sustainability when they have a far less impressive track record. There were a few articles about awards Kering received due to its sustainability efforts that could sound made up, such as the first-ever "Forum for Responsible Investment (FIR) Prize of Analysts for Socially Responsible Investment" (note the "first-ever"). Many companies engage in such award press, and we are not saying it IS fake, we're just suspicious about first-ever awards given by anything other than Academic institutions. Luckily, they also partnered with London College of Fashion, creating the Centre for Sustainable Fashion.

 LVMH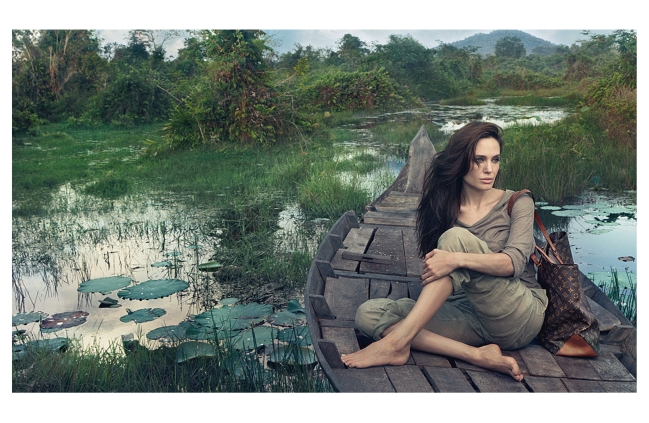 Disclosure: B
They do talk about their commitment on a page titled "LVMH and the Environment" and annual sustainability reports, acknowledging that the environment is not a separate business issue but it affects their company's future. We just wish their commitments were more specific and easy to quantify. Some of their goals:
Aim for a high level of environmental performance
Control environmental hazards
Design high-quality products by integrating environmental innovation and creativity
Measurable data: B
Their commitment is outlined on the website and sustainability reports, there are quantitative observations about their actual improvements but we still wish they had a shorted performance summary, comparing hand in hand their claims with their actual actions and progress on specific goals.
In regards to sustainability press, they have a big presence on multiple global rankings but to have a clearer picture, the consumer would have to evaluate each one separately.
Valentino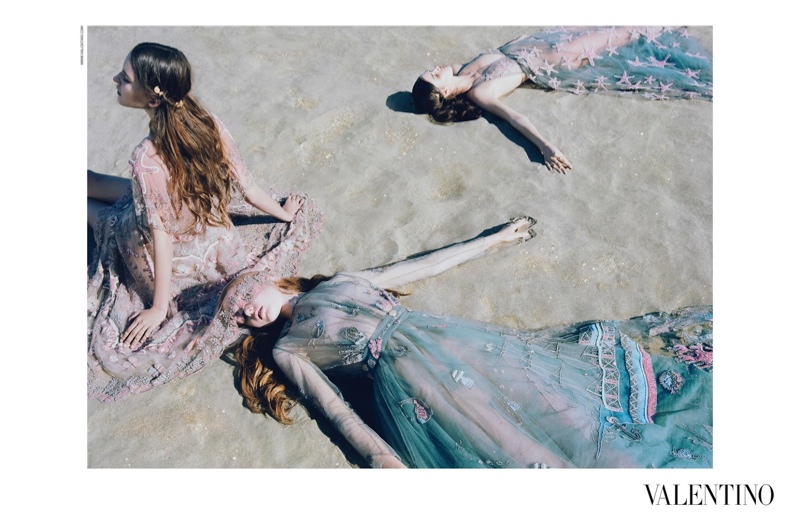 Disclosure: A
This was definitely a surprise to us, we thought Valentino was more like Chanel in this regard (spoiler alert), but turns out that since 2013 Valentino Fashion Group has put in paper their plans to fight deforestation (target: zero deforestation by 2015) and the release of hazardous chemicals during their manufacturing processes (committing to zero discharges by 2020).
Measurable data: A-
Not only are their commitment targets fully measurable, but they are tracking performance on each area. A report for 2014 indicated the steps the company has taken to reach the zero deforestation by 2015 and the progress is defined as "steady". Another internal report documents the progress on the 2020 goal. Our A- grade is due to a lack of more concise progress tracking, itemized and more detailed.

Hermès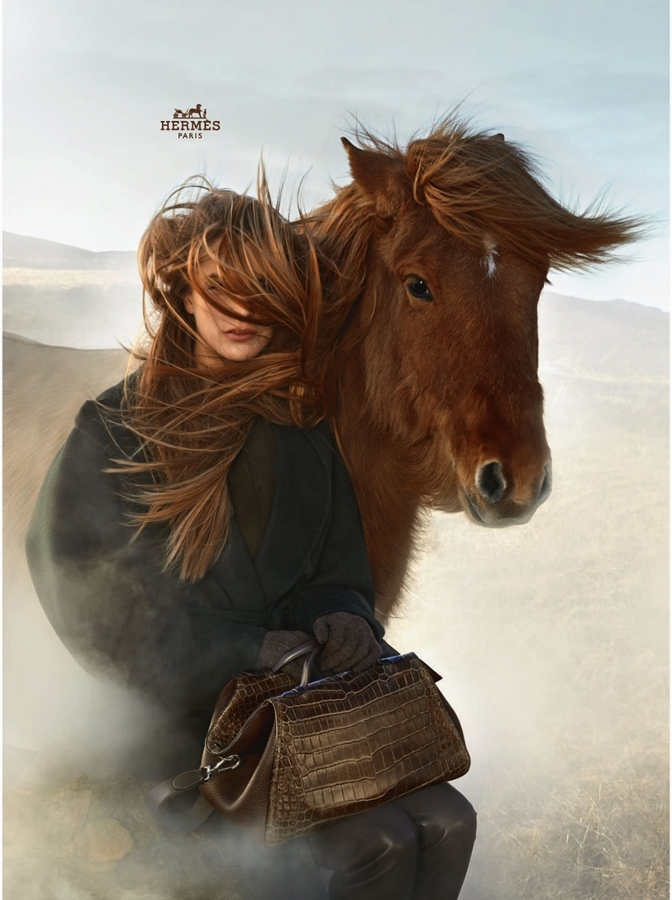 Disclosure: B
You can find a sustainability policy on their annual reports since 2008, based, among others, on the following principles:
systematically adopt an environmentally friendly stance during construction;
help protect the environment by ensuring that building projects are properly suited to their setting and the local architecture, while simultaneously preserving the ecosystem;
The lack of more specificity is concerning, since for all the items listed, clear and verifiable steps need to be mapped out.
Measurable data: C
A simple but concise explanation about the variables measured is included in the report, although minimal (such as solar panels installed in one store and efforts to source locally), the information provided is presented in a clear way. Our "C" grade is based on the lack of measurable objectives, which  makes it impossible to assess the company's efforts and accountability.
Didn't really find dirty attempts to get unwarranted publicity regarding their green focus.

 Chanel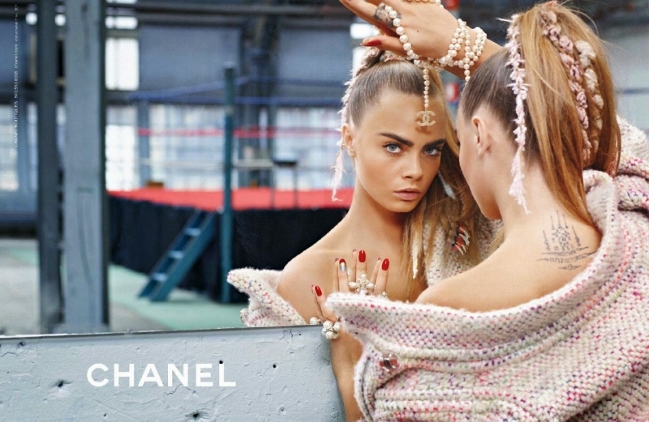 Disclosure: F
No information directly from their website. There is some press but its outdated and not very easy to find.
Measurable data: F
Nothing, basically.
 It was actually difficult to find information on any sustainability related efforts from Chanel. The brand has participated in a couple eco fabric projects and Karl Lagerfeld has made comments about using more eco friendly fabrics, but there is not a formal strategy just yet. 
---
Conclusion
Not all luxury brands are cut with the same scissors. Not only each group (in the case of conglomerates) but each individual brand, and even brand management throughout the years, determines how committed to sustainability each label is. We saw big differences from one retailer to the next, which shows the diversity in each brand's perception about their core consumer priorities.
A very important disclaimer to have in mind is that, no matter how much money is spent in sustainability reports and PR, it is still virtually impossible for the consumer to be 100% sure about a company's claims, your judgement about their motives, consistency and actions is what ultimately defines how ethical a label is. We still recommend checking each product's particular features before buying.
Recommendations
A standardized reporting system would make it easier for consumers and other parties to compare across companies. Right now, most of their reporting methods are self-imposed and self-designed, which limits greatly the compatibility and versatility of the data set.
Adjusting each company's goals by size and product line is another necessary step to be able to make any conclusions. As the production of different goods entails different environmental effects, data across different firms and segments is not perfectly comparable when it comes to the impact of sustainability measures.