Eco Fashion Week Australia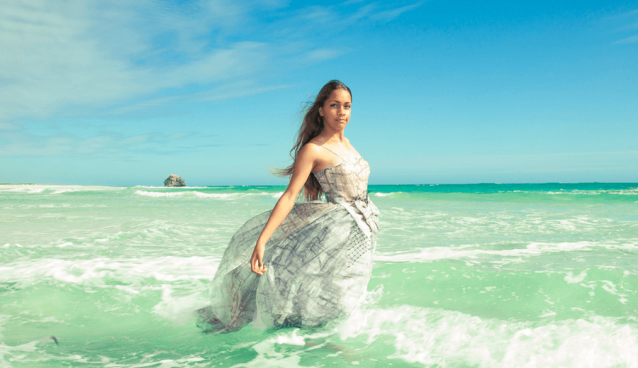 This is everything we know about Eco Fashion Week Australia.
Eco Fashion Week Australia brings together designers, artists, activists, community, and media to raise awareness about environmentally conscious fashion. The initiative is Australia's first Eco fashion major event. Besides fashion runway shows, the event will feature exclusive informative discussions, exhibitions and hands-on workshops. The lineup represents the best in organic, handmade, local, re/up cycled fair-trade, ethical fashion and traditional textiles.
EFWA's focus is to promote sustainable fashion in Australia and globally and to protect our environment and wildlife. They are also committed to collaborating and supporting Sea Shepherd Australia on an ongoing basis year round. To Support Sea Shepherd's Australia's efforts to safeguard the biodiversity of our delicately balanced oceanic ecosystems and ensure their survival for future generations, EFWA will be donating $5 from every single ticket sold during Eco Fashion Week Australia 2017.
"Sea Shepherd's mission is to end destruction of wildlife in the world's oceans and they fight to conserve, defend and protect our oceans. We do not want to leave behind empty oceans to our future generations so are delighted to be able to support Sea Shepherd's hard work through our tickets during this busy week."
– Dr. Zuhal Kuvan-Mills, CEO of EFWA and a former Conservation and Environmental Science lecturer in the UK.
Where?
Perth, Australia.
When?
November 23rd – 27th, 2017.
Schedule
Thursday, November 23rd | Opening Gala
6.30 pm– Ceremony, Traditional Dance from Xpression Models Announcements and Awards
7pm– EFWA 2017 Designers Preview
7.45pm Break
8.00 pm Music by Sharin
8.15 pm Music By Kaitlin Rose Keegan
8.30 pm- Curtin University Fashion Design Students Show
8.50 pm Break
9.00 pm- Music By Rob Walker
9.15 pm- Show from EFWA 2017 Australian Fashion Graduates Scholarship award Winners
ECU – WESTERN AUSTRALIA
*D'arcy Coad
*Jack Gardner
*Jane Ziemons, Melaleuca Rise
*Katherine Tavener, Tav By K
* Llynette C. Neil
Melbourne Fashion Institute VICTORIA
*Yara Abdel Latif
CURTIN UNIVERSITY – WESTERN AUSTRALIA
*Pei- Sun
RMIT University –
*Julia English
Friday, November 24th
6:00 pm – Green Embassy, Australia
GREEN EMBASSY is an artisan clothing label celebrating the spirit of sustainability. In a unique fusion of timeless textile sculptures, traditional handmade techniques, organically certified materials and luxury quality, our wearable art pieces elevate slow fashion to a whole new level.
6:30 pm – Jude Taylor, Australia
Jude Taylor is a highly collected Western Australian artist with a body of work spanning nearly three decades. She is renowned for her striking hand-coloured linocut prints, which are represented in private and institutional art collections throughout Australia.
6:40 pm – Skylark, Australia
SKYLARK is a brand producing mindful pieces that combine the careful consideration of Zero-Waste pattern design with Slow Fashion developed textiles. This design aesthetic has been adapted to a contemporary fashion context through the use of modern fashion technologies. Conceptually, SKYLARK is inspired by the clean feel of Nordic design and specifically the strong connection to nature.
6:50 pm Break
7:10 pm – Style it Green
7:15 pm – Mymarini, Germany
Mymarini is an ethical swimwear collection from Hamburg for surfers who care, and for all others, who love water, sports, style and our planet. They design timeless swimwear using the highest quality textiles. All suits are double lined and reversible. Your MYMARINI is designed to last for a long time, not just one season.
7:25 pm – Sylvia Calvo, Spain
Sylvia Calvo BCN creates unique sustainable fashion using recycled coffee bags and upcycling. In her collections you can smell the history and of her materials. They are transformed through rigorous washing and pampering, and then shaped into a new form and a smart new silhouette.
7:45 pm Break
8:00 – Music by Sharin
8:20 pm – Malawi Eco Designer Showcase by Patii Desante
8:50 pm – Connally Mcdougall, Canada
Connally McDougall founded her brand in London, but is now based in Vancouver, BC. The designer creates beautiful garments that embrace sustainability and ethical responsibility, but with the modern consumer in mind. All clothing is made in studio using organic cotton, wool, silk and faux leather and every effort is made to maintain a zero-waste initiative.
9:10 pm Break
9:30 pm – Shravan Kumar, India
Shravan Kummar is a craftsman who belongs to an emerging generation of research driven designers. Best known for the revival and reinvention of ecofriendly fabrics as well as unusual creations from unconventional fabric, Shravan Kummar draws his inspiration from the sheer volume and beauty of ethnic Indian designs that reflects an amalgamation of colour and texture along with class.
Saturday, November 25th
6:00 pm – Merdi Sihombing, Indonesia
Merdi had represented both the tangible and the intangible in his development work and offers garments inspired by traditional communities. His creations on natural dye and the authentic traditional symbol are not only relevant in the Batak culture, but also significant as an effort in sustainability in the contemporary age.
6:30 pm – Barbwire Noose, Australia
BARBWIRE NOOSE® clothing and accessories are crafted with a personal touch and proudly Australian owned. The brand is dedicated to making 'A Better World™' including organic materials as an option on a wide product selection. Active local and worldwide involvement on Issues, and use of profits to support projects with the same objectives as 'A Better World™'.
6:40 pm – Alteva, Australia
ALTEVA is a sustainable, clothing brand. Ethically and sustainably produced from beginning to end and proudly manufactured in Australia. On the forefront of the sustainable fashion revolution, ALTEVA is committed to producing high quality, fashion forward, clothing using cutting edge, sustainable resources.
6:50 pm – Fabric of Nature, Australia
Tayla Parnham is an emerging Australian Ecofashion designer who is exploring natural dying textiles and recycling garments.
7:00 Break
7:10 pm – Music by Kaitlin Rose Keegan
7:30 pm – Style it Green
7:35 pm – Claudi, Australia
Claudi is an emerging designer with a focus on steering the fashion industry into a sustainable future. Her designs are an eclectic fusion of values held closely to the young designer's heart; Environmental sustainability & her incurable inspiration drawn from cultures around the world. Claudi is imbued with a natural, earthy & raw signature style.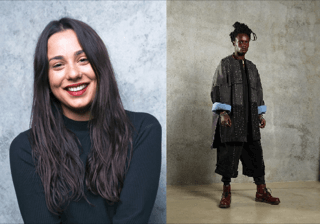 7:45 pm – Arcaro Couture, Australia
7:55 pm Break
8:15 pm – Eco Fashion Sewing, Australia
In its heart Eco Fashion Sewing believes in slow fashion and preaches eco-friendly mindset and conscious fashion creation. They offer step-by-step tutorials for different upcycling projects, essential information about textiles, fashion design, pattern making and everything related to upcycle garment sewing & design. Their goal, to help clients create their own unique style by upcycling produced and unwanted clothes, vintage materials, thrift finds and fabric remnants.
8.25 pm – Senorita Awesumo, New Zealand
Senorita AweSUMO empowers ethical and conscious consumers with unique environmental fashion. The designer encourages conscious consumption by spreading awareness and giving an environmental choice in clothing. Reducing waste without compromising style, her designs aim to mitigate environmental harm from modern fashion production. Up cycled garments minimise impact to the environment from disposable consumer items and add value to otherwise discarded items.
8:45 pm Break
9:00 pm – Studio Membrane, Japan
Designer Hiroaki Tanaka is interested in clothes as a medium for recording human culture and cognition and that we can also relive the past a little by wearing traditional costumes, even if we live in modern times. Clothing has the power to let others experience recognition and context. Since realizing that clothing is a mirror of human perception, Hiroaki began to use clothing subjectively, as a form of media.
Sunday, November 26th
6:00 pm – Sista of JAC, Australia
SISTA ÖF JAC is an Australian label, established by siblings Selda and Yeshim Ismail. They want to build a modern and sustainable future while taking inspiration from of the past. The label focuses on the desire to create sustainable and ethical garments; and the unconventional use of developing new and quality sustainable fabrications; that is flawlessly fused with innovative bespoke tailoring. Using the concepts and inspiration through life science, engineering, architecture and experimenting with prints, bold and eccentric colours as reference.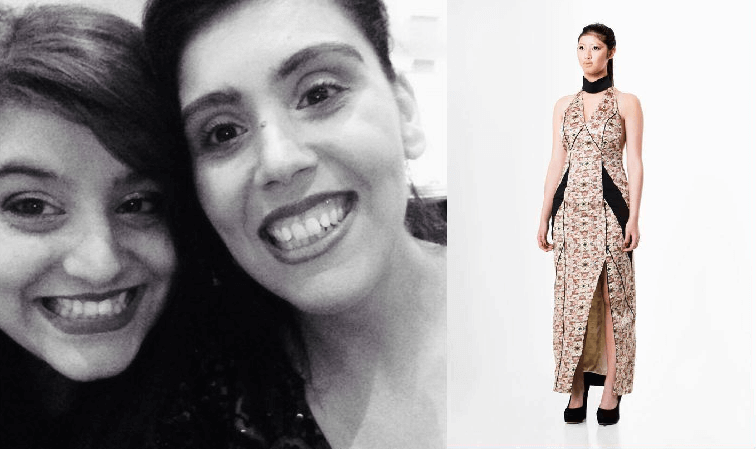 6:20 pm – Gemini Kite, Australia
6:30 pm – Elle Evans, Australia
Elle Evans creates sustainable swimwear, beachwear and active wear made from 100% recycles fabrics, allowing you stay fashionable without negative impact on the environment and on society. Winner of the '9lives project most innovative recycled fashion' award 2010.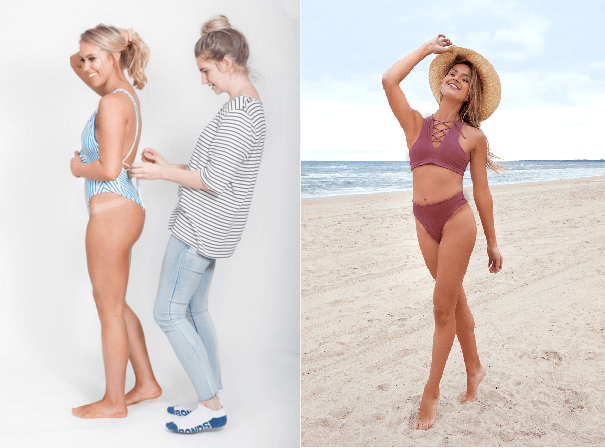 6:40 pm – Break
6:50 pm – Style it Green
6:55 pm – Stain, Australia
Justine McKnight is an artist, designer and Fashion Coordinator at ECU, Australia. Working from a space of exhibition and collaboration means the designer's output is limited to very specific one-of-a-kind pieces. Materials are chosen and incorporated with care and there is little wasted. Scraps of cloth can end up becoming covered buttons or elements in a mola cloth.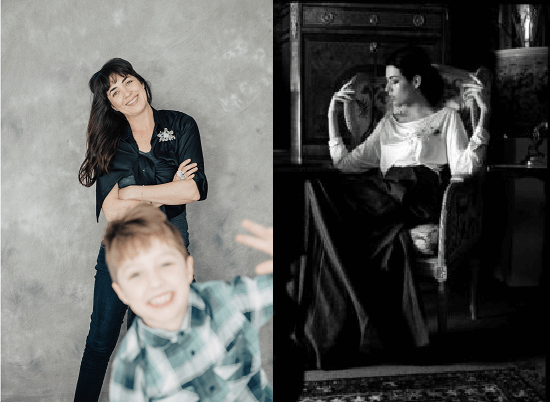 7:05 pm – Things of Substance, Vietnam
Things of Substance offers ready to wear contemporary fashions for work and play. The emphasis is on quality natural fabrics such as silk, cotton and linen. The designer combines an Australian fashion sensibility of classic lines and casual tailoring with Vietnamese fabrics and intricate handcrafted details.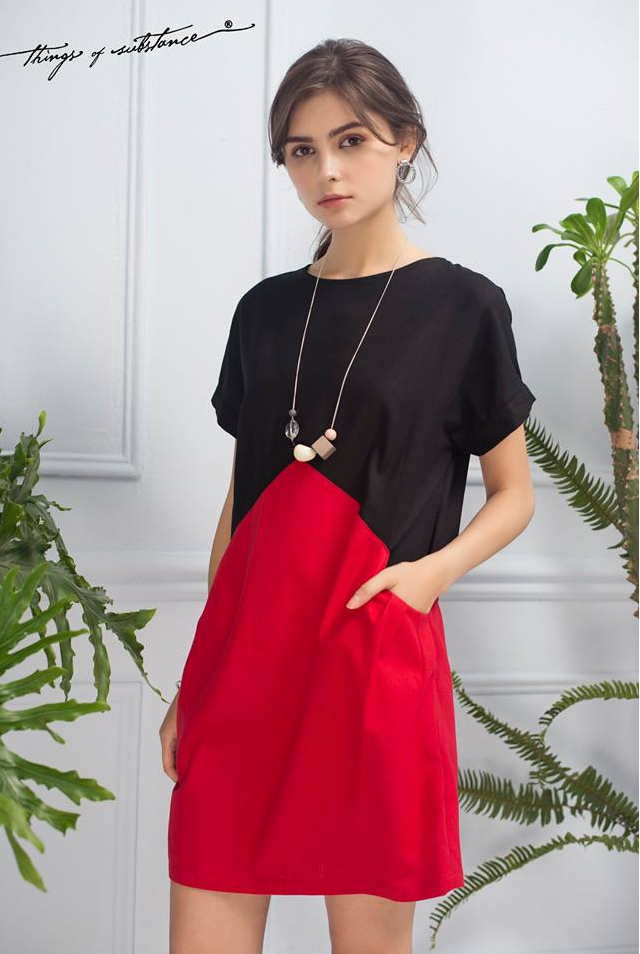 7:20 pm – Selcuki & Ali, Turkey
Selçuki&Ali transforms traditional fiber art into unique fashion and lifestyle products through innovative production methods. Wholly-handcrafted products made of natural fibers come into existence in environmentally friendly designs with the magic touch of Selçuki&Ali. Adopting green and slow fashion trends, the brand achieves "timeless elegance" with solutions specific to people and space.
7:40 pm Break
7:55 pm Music By Rob Walker
8:15 pm – Curtin Springs, Australia
Nature is literally transformed as native grasses are harvested by hand; using a pair of secateurs, a hessian sack and our knowledge of the Curtin Springs landscape. Each type of grass and each season creates a different texture and feel in the paper they produce. Therefore, each and every production run makes a quality paper that is unique and individually made. Curtin Springs also experiments with blending and
texture, using plants, flowers, clay and sand. The paper created is used in many ways including a line of unique jewelry.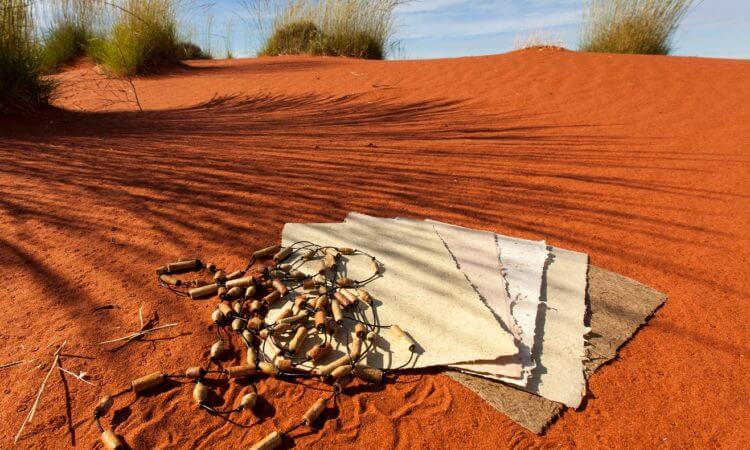 8:35 pm – Upcycling Challenge by Marilyn R. Wilson, International
Marilyn R. Wilson is a freelance writer, published author and speaker who has been interviewing fashion professionals and covering fashion events for over a decade. This is her first foray into curating a fashion show. With just a couple of exceptions each of the 21 designers participating in this challenge are ones she has seen showcased on the runway.
9:05 pm Break
9:15 pm – Kirsten Ley, Canada
KIRSTEN LEY is an artist who enjoys empowering women through confidence-inducing clothing. Constructing eponymous, avant-garde and visceral pieces, she juxtaposes structurally bound leather with the whimsy of fervent, flowing skills, while exploring structural details inspired by both vintage and modern anatomy diagrams.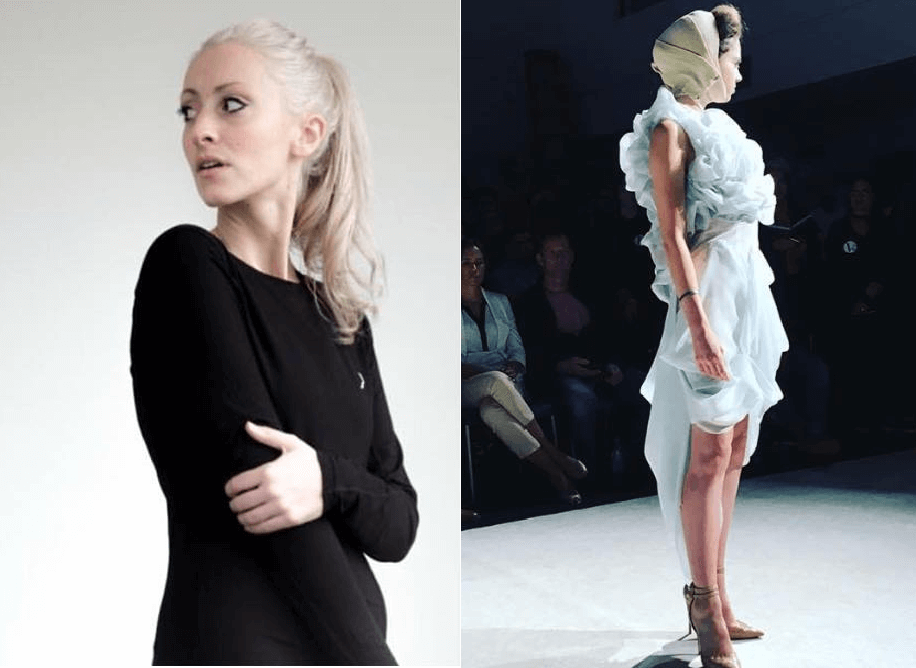 9:35 pm – John Ablaza, Phillipines
John Ablaza is a Manila based international eco-fashion designer who is known for his use of sustainable local materials in his designs. His awe-inspiring collections have already graced the runways of Hong Kong, Singapore, London, Bahrain, Sydney and Toronto. More importantly, John's work is clearly buoyed by his determination to ensure that he creates designs that come with a promise of a livelihood for the artisans that he teaches and employs.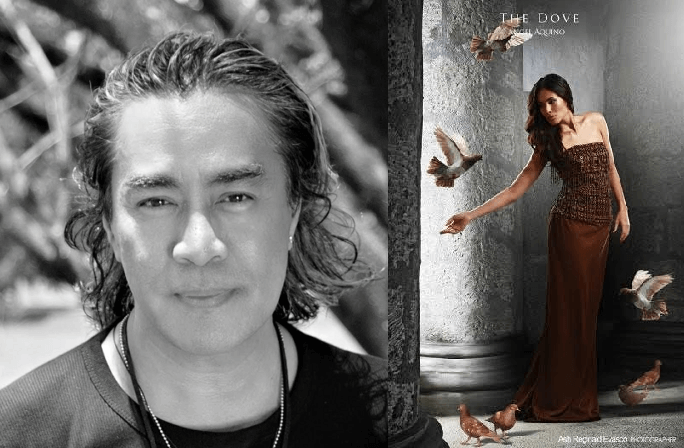 Monday, November 27th
6:00 pm – Chaynika, Australia
6:20 pm – Verdant the Label,Australia
6:30 pm – Simone Arnol, Australia
6:40 pm – Azulant Akora, Australia
6:50 pm Break
7:10pm – Style it Green
7:15 pm – Vitamin by Sonalika, Australia
7:25 pm – Salvij by Gigi, Canada
7:45 pm Break
8:10 pm – Heke Designs, New Zealand
8:20 pm –Lima Jordan, Australia
8:40pm- Break
9:00 pm – Prophetik, USA