The Best Ethical Sunglasses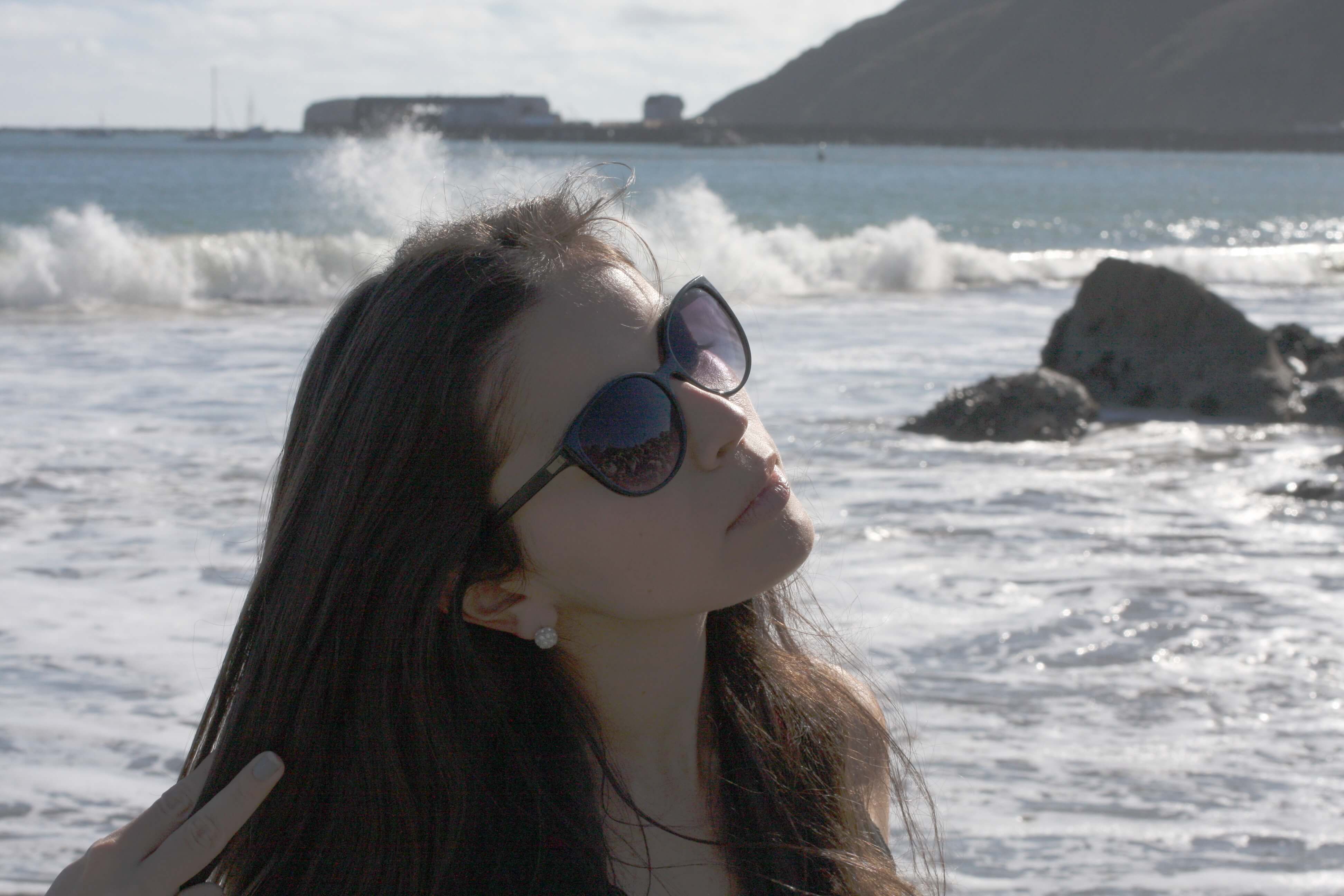 The following are my favorite picks for sunglasses made by special companies. In our search, we found some copycats, some horrible bamboo and some exceptional ideas. This selection is purely based on aesthetics and below, we explain why the companies mentioned can be considered ethical.
Disclosures: this post contains affiliate links. Also, we use CharityNavigator.com to look up the non profits mentioned and get an idea of how efficiently they spend their resources. We consider this extremely important, as there are a number of non profits that do not dedicate the largest portion of donations to the cause they are supposed to help, in some cases, the information is not available, but you can vote so that a score is issued.
Best Ethical Fashion Sunglasses
 Not only are they one of the few options out there to get a genuine monocle (don't you hate it when you can't find a monocle?) but their story and company structure are very unique. Warby Parker is technically a B corporation, such companies are held to high social, environmental and transparency standards in a structured certification process that measures a company's performance in four key areas: Governance, Community, Workers and Environment. Other examples of B corps are Patagonia, Etsy and Ben&Jerry's.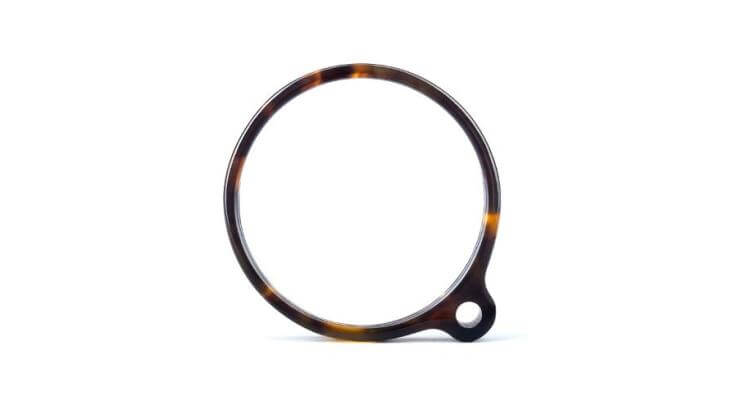 The idea for the company came when one of the founders needed new eyeglasses and found the market alternatives too expensive for a college student at the time. Going deeper, they found out that the eyewear industry was dominated by few big players  that were keeping prices high. They decided to design their own product and retail it themselves, cutting additional markups for distribution costs that allow them to sell a pair of glasses for $95, which in our experience, is a fair price considering the market alternatives, particularly high-end options. They offer sunglasses and reading glasses with designs, materials and colors just as fashionable, versatile and trendy as brand name products while keeping the price realistic.
So, these guys are already looking quite remarkable, but they earn their extra miles by partnering with nonprofits like VisionSpring (view assessment)) that  distribute a pair of glasses to someone in need for every pair they sell.  I don't use the word "rad" often, but I do think that is pretty rad. Radworthy.
They are an ethical company not only for their high standards of service and transparency, but also for their commitment to help people in need in enjoying the great gift of good vision. Learn more about how their frames are made here.
The first two models featured are classic and timeless, while the third one is a more contemporary design; we picked mainly dark frames, but the range of colors includes green, pink, tan and orange/blue/purple. Who doesn't love orange/blue/purple?
Westward Leaning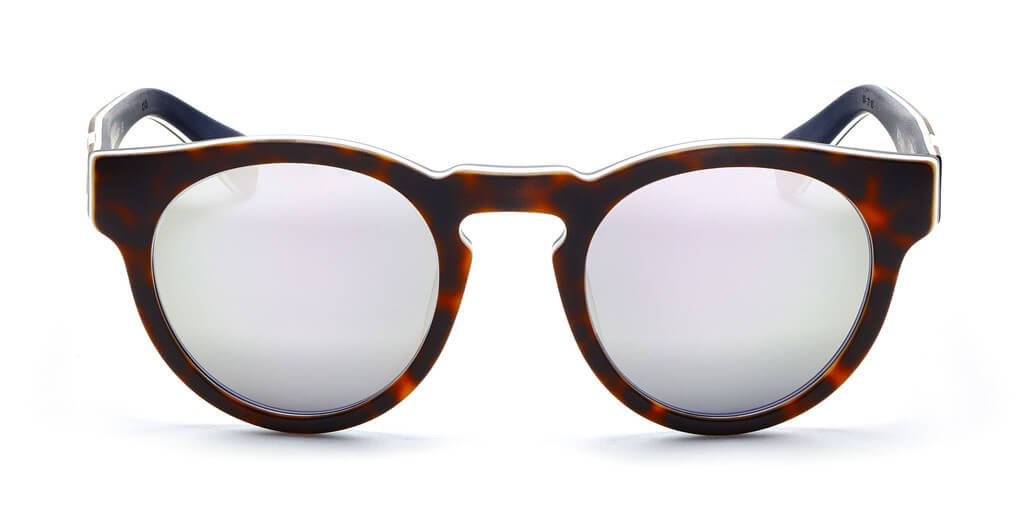 They got me at Carl Sagan. (This page on Carl Sagan the company had has been removed… why, oh, why?)
What sets this brand apart is their product concept and attention to detail. They wanted to add meaning to their products by honoring different human achievements, each pair has a detail made with different materials in the frame's temple: turquoise, aluminum, bronze and redwood, among others. For every pair sold, they donate $10 to education causes related to the inspiration for each product to organizations like Teach for America (view assessment), Jazz Foundation of America (view assessment) and National Science Teachers Association (view assessment).
The Voyager model was designed to fit most people, taking all features and demographics into account.  If you don't know who Carl Sagan is, you have to read this.
We like Westward Leaning because they make the sunglasses in San Francisco and they advocate for science not only through their products but with actual financial support.
Solo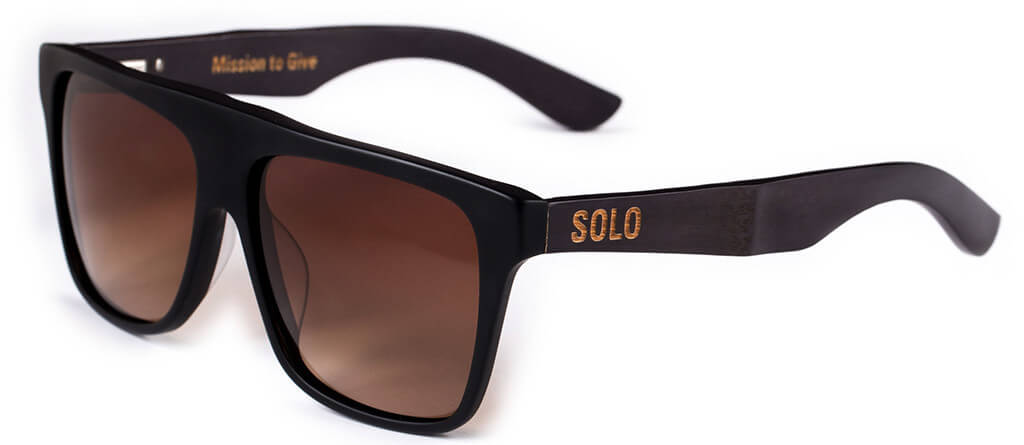 As part of the eyewear companies using a similar model to Warby Parker, Solo Eyewear partners with charities like RestoringVision (view assessment), Aravind Eye Care System (view assessment) and LV Prasad Eye Institute (did not find assessment) to provide glasses to people in need. Their sunglasses are made with recycled bamboo and were developed by a college student in San Diego State University. Instead of being made completely of bamboo, only the temples are bamboo and the front frame is made with acetate, the combination of textures seems to create a better effect than the all-bamboo alternatives. The example below features a full dark design, for those who still shy away from the bamboo look. The featured "Lobster" pick is a colorful and artsy twist on the beach style sunglasses.
 Colin Leslie
The company is part of the Ethical Fashion Forum Fellowship 500 and the pieces are crafted from bamboo plantations in China and Hong Kong, the items are ethically produced -according to the company's about page- with elements made from recycled acetate and plastic products.  The model featured is theoretically for men, but we love the minimal use of bamboo in the temples ends and the top bar on a steel frame and we think they can be worn by women too.
Keep in touch!
Your Email:
All the photos and information used in this post comes from each company's website and Fashionhedge is not part of any of such entities. We do provide affiliate links for Warby Parker, company for which we advertise on a commission basis.