Snapchat Addiction
Long gone are the well-crafted and witty Facebook posts (Facebook? -claim hoards of gen Y-ers). Now, to be a l'avant garde of the social media elite behavior, all you need to do is aim your smartphone at your face incessantly throughout the day and get amused by the looks of your face through the multiple and colorful and cartoonesque lenses. Me. I am completely on board with this bull.
Today, Snapchat released an update that aims to increase engagement, which really means they are making it easier to push ads down your self-indulgent throat.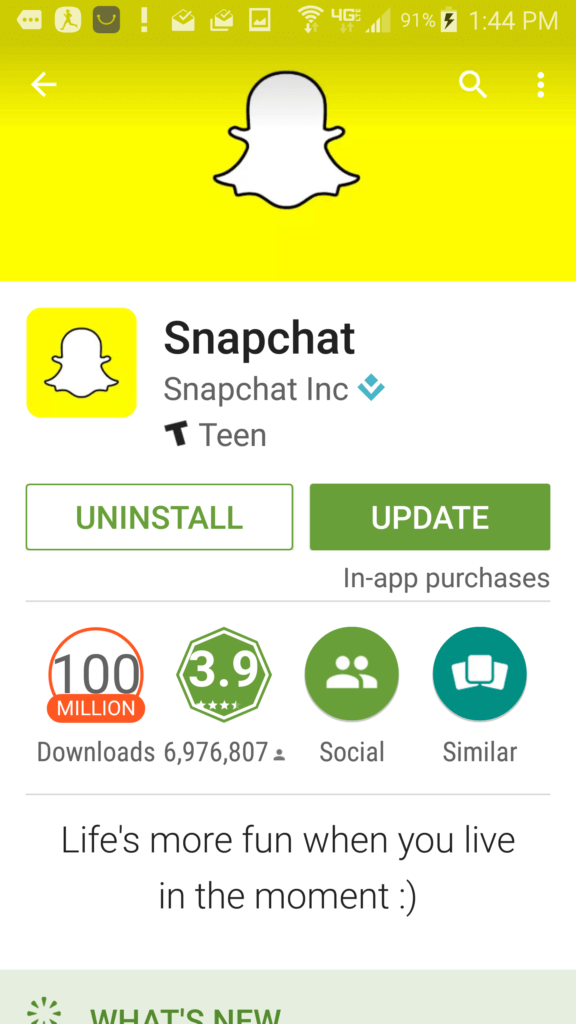 Some of the changes include a cuter cam screen UI, with a renovated chat icon and updates bottom.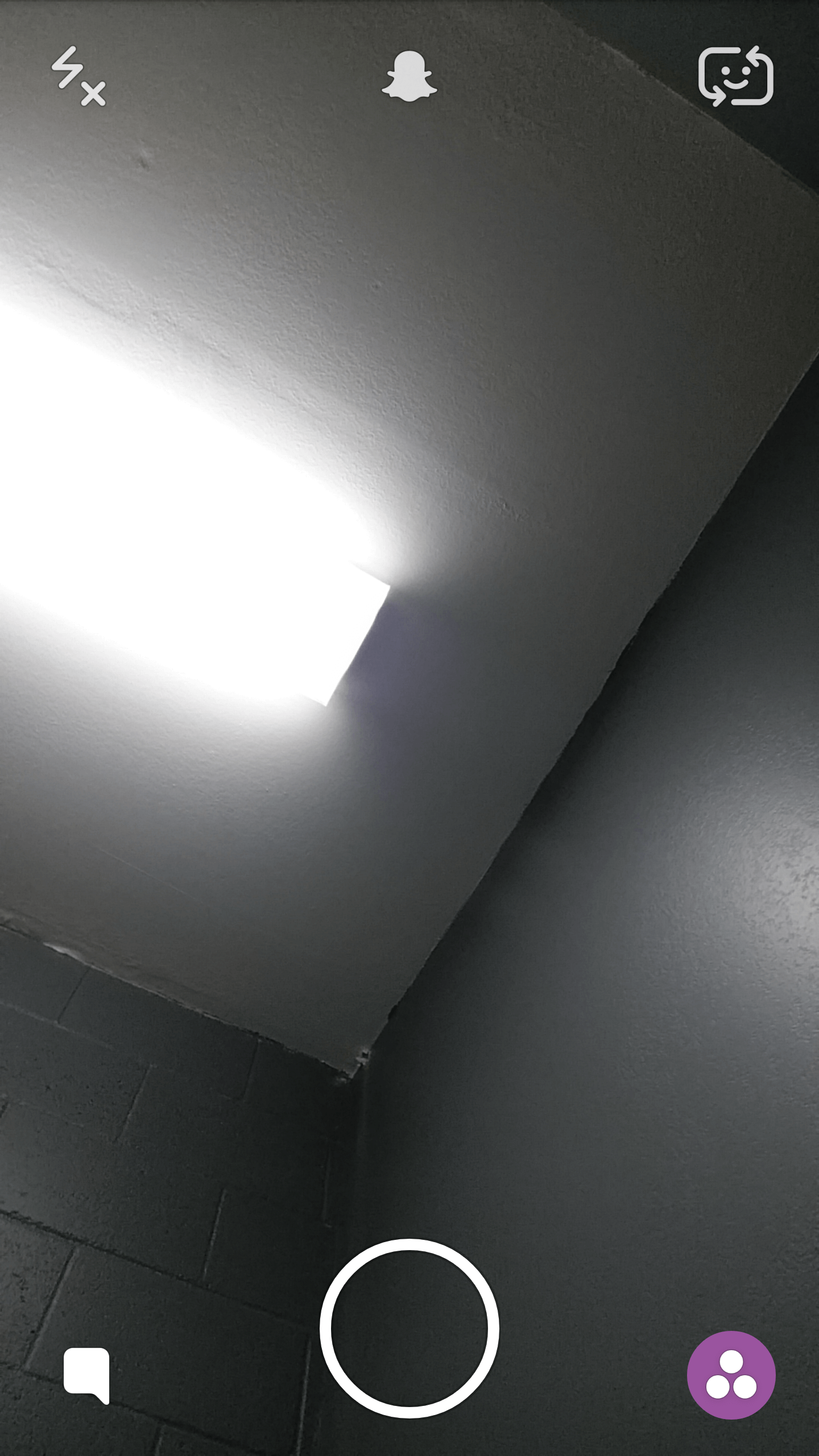 The biggest change is the way you view live stories. They have been merged with Discover channels in a mosaic of nothingness and click-bait extravaganza, that you can access the same way you would view all the Discover channels previously.
Live sorties have been moved below the Recent updates section of the Stories screen and the Discover channels have transformed from circles into high aspect ratio rectangles. Also on the Stories screen, now you can access the camera shooter and chat screen while checking out your updates. The same "Home buttons" appear on your Chat screen as well.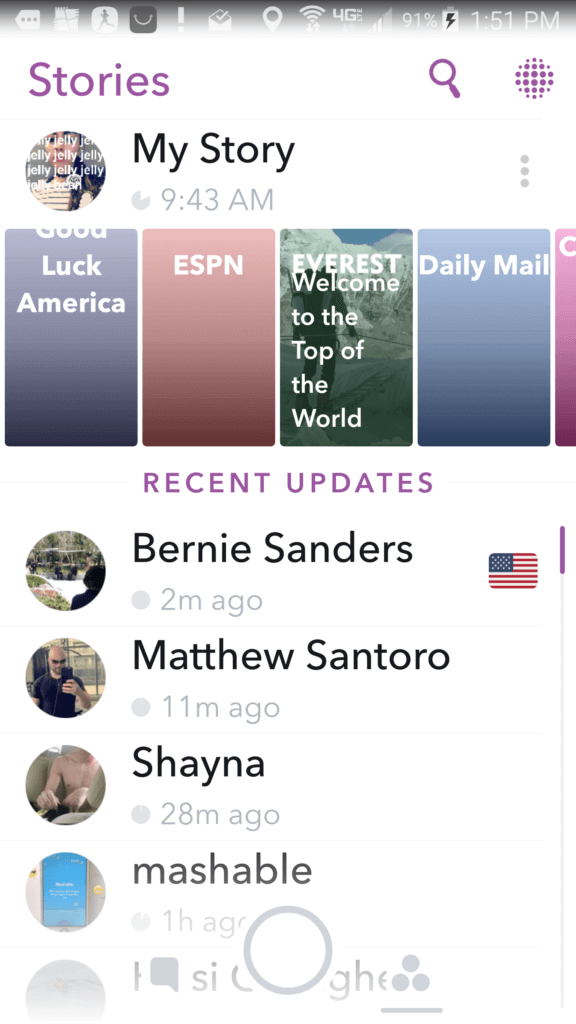 Snap away! (and follow me: yarinav)