The Subtle Art of Not Giving a F*ck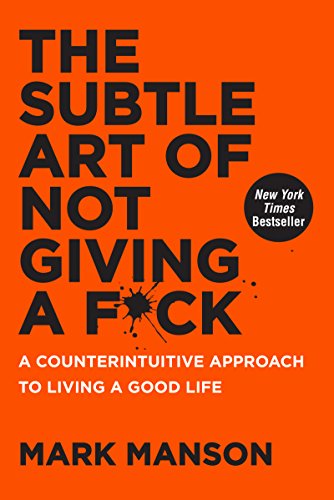 Looking for a great stocking suffer? I'm hear to help you.
We simply give too many f*cks about things that don't really matter and don't make us happy. In "The Subtle Art of Not Giving a F*ck", regular person turned world traveler turned blogger turned writer, Mark Manson, explains why being more selective about the things we care about in life is liberating and opens the door for a new, elevated sort of freedom.
While the title can rub some people the wrong way, it's simply clever marketing. The book doesn't call for being indifferent towards life in some James Dean-cool kind of way, but rather, to understand that what we give importance to matters and that we are in control of what those things are. Many of the areas of life we give undeserved attention to keep us from trying new things, exploring and growing as a person. By detaching ourselves from a "too many fucks given" life, we can see clearly what is really important and worth giving a fuck about.
It's a short read, and the audio book has a great reader. If you are not into audio books yet, you really should. Try it out now and get this book FREE by choosing the audible option on this link and sign up for an audible account.
Also available at Barnes & Noble.