A vintage summer goodbye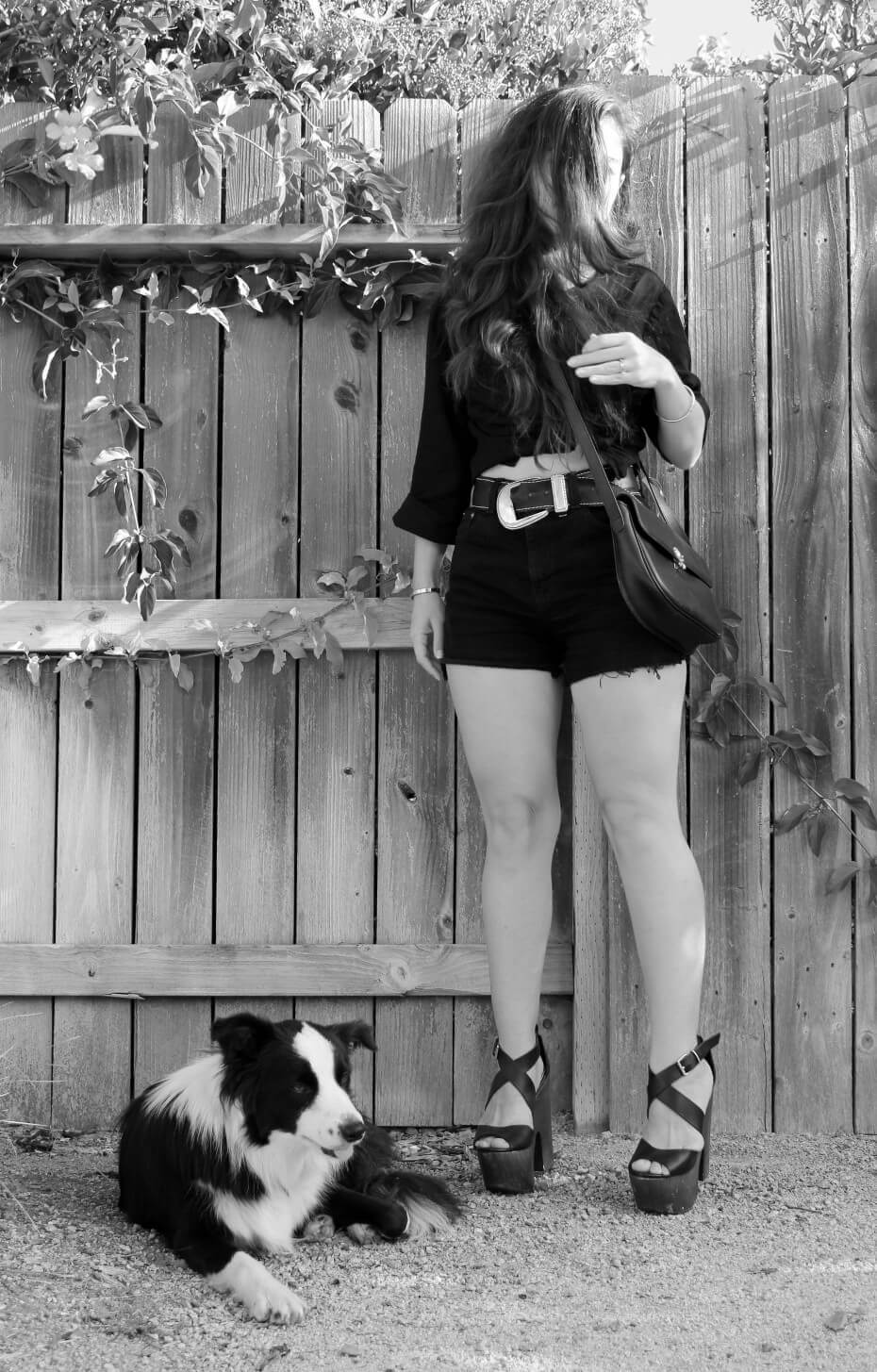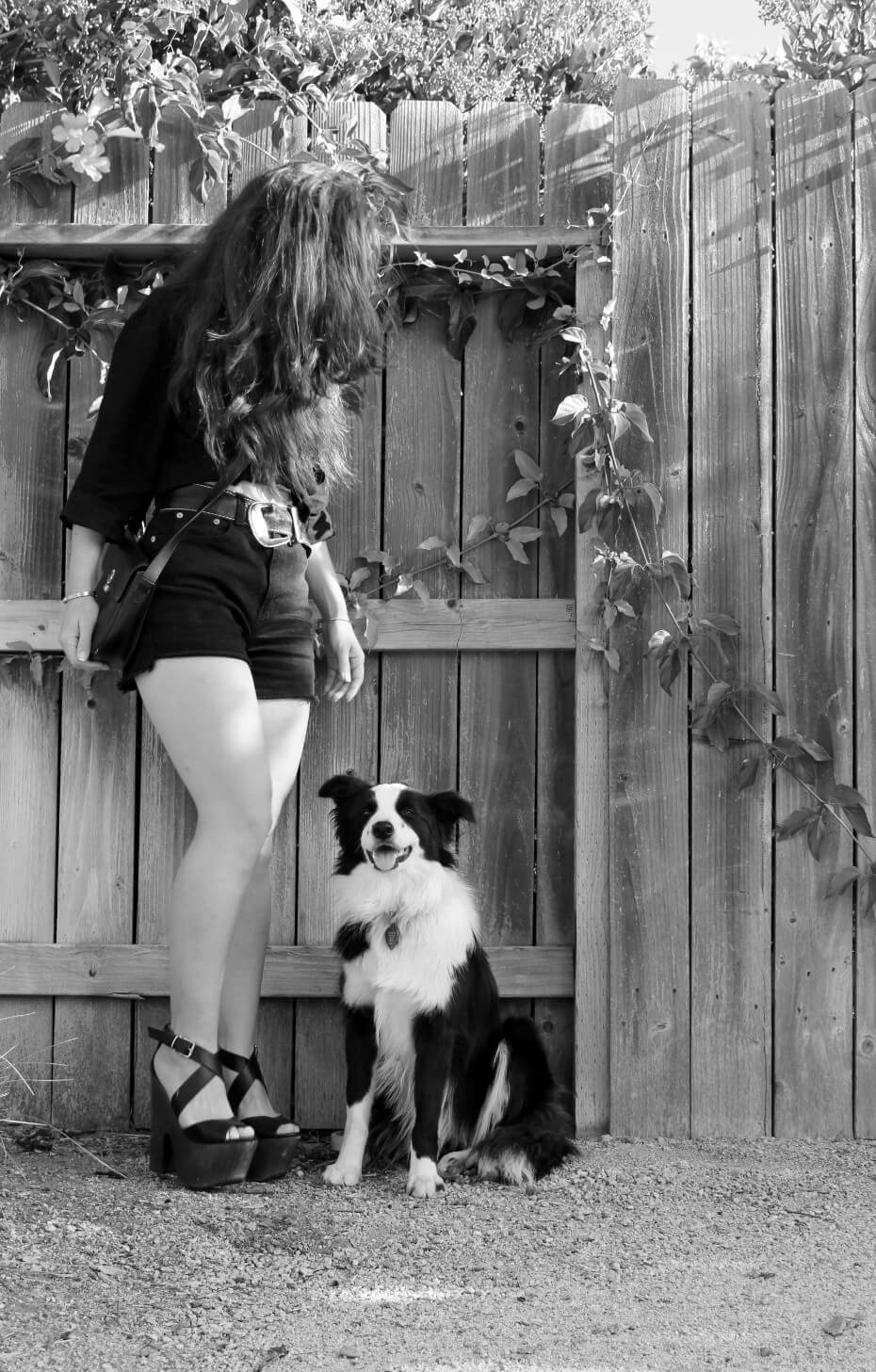 It is still pretty hot here in Central California and Mikey is ready for cooler weather. In the meantime, vintage shopping remains my main source of unexpected wardrobe joys. I got this Nina Ricci bag at one of my favorite thrift stores in Morro Bay, Threads. Love. The platforms are from Zappos (similar here, and here… oh, god, and here) and the cutoff Levi's, black crop and mega silver buckle belt are all thrifted. I'm getting into this statement belt buckle thing. I got the dog here.
A great way to get vintage designer bags is thredUP. Just do it.